Jerusalem artichokes, also known as sunchokes, are a root vegetable that some people love to hate. They have two things going against them, one being that they can completely take over your garden, the other that they have been known to cause gastric distress in some people. They didn't get the nickname "fartichokes" for no reason! On the flip side, they are touted as an awesome permaculture plant and are sometimes thought of as a gourmet vegetable. I will show you how to cook Jerusalem artichokes, and hopefully you will understand why it really is a great tuber, even if you can't eat it yourself.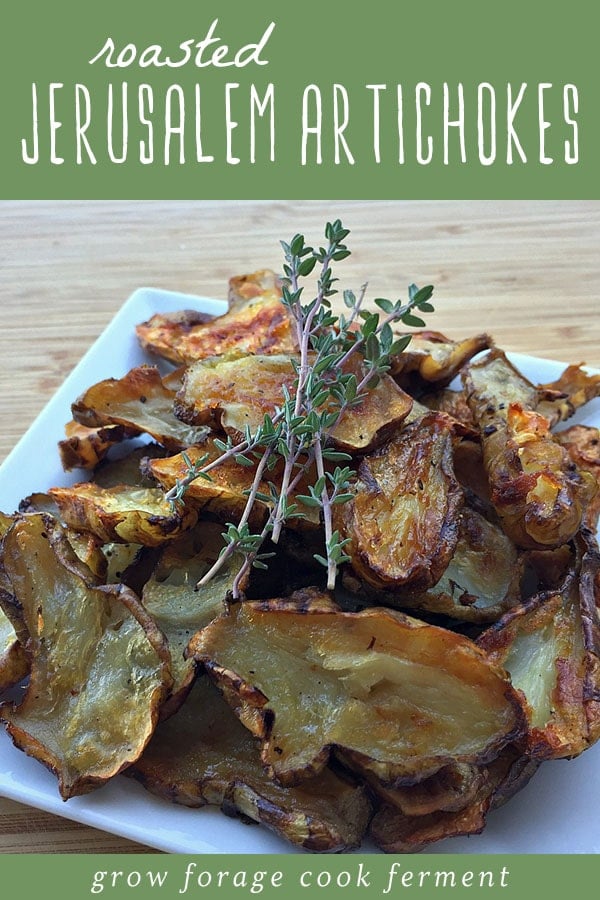 All About Jerusalem Artichokes
Jerusalem artichokes are neither from Jerusalem nor a type of artichoke. They are actually related to sunflowers, and if you grow them you will see that they produce a yellow sunflower like flower. This is where the name sunchoke came from. No one really knows where the Jerusalem part came from, as they are not from that region, but it is theorized that the Italian word for sunflower, girasole, somehow morphed into Jerusalem. The artichoke part is likely because they taste very similar to artichokes when cooked.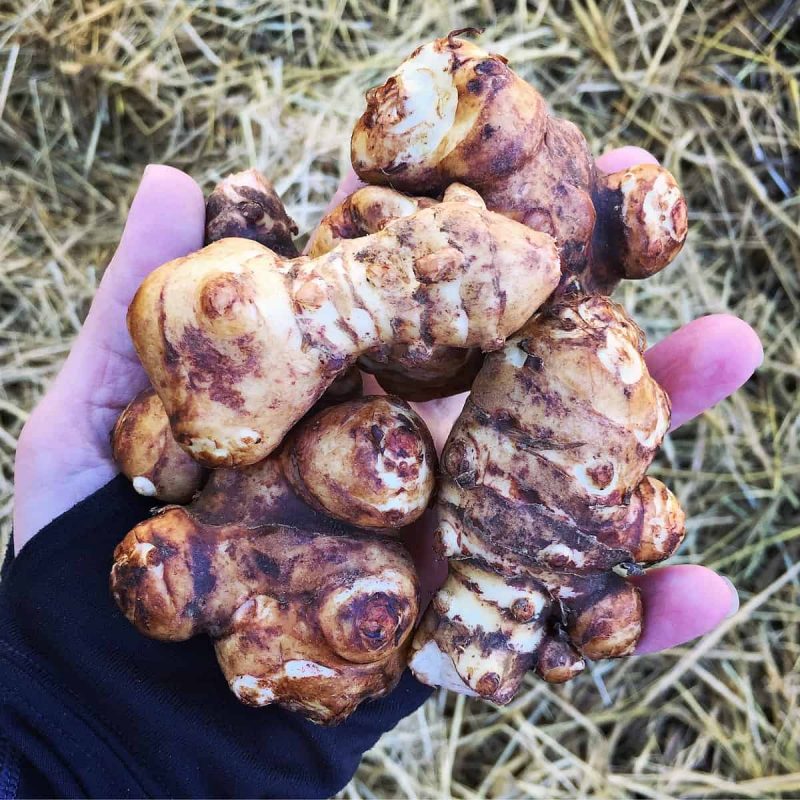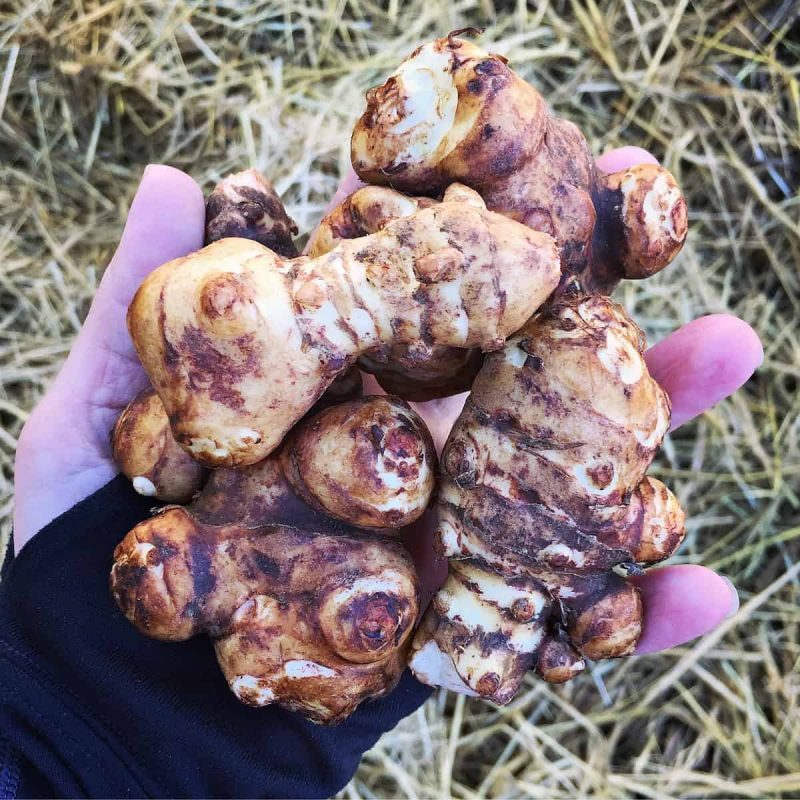 They are knobby tubers that can become very invasive in a garden. It is wise to plant them in a confined area or somewhere you don't mind if they take over. It is extremely difficult to harvest all of the tubers, and if even a little piece is left in the ground it will grow into a plant the following spring.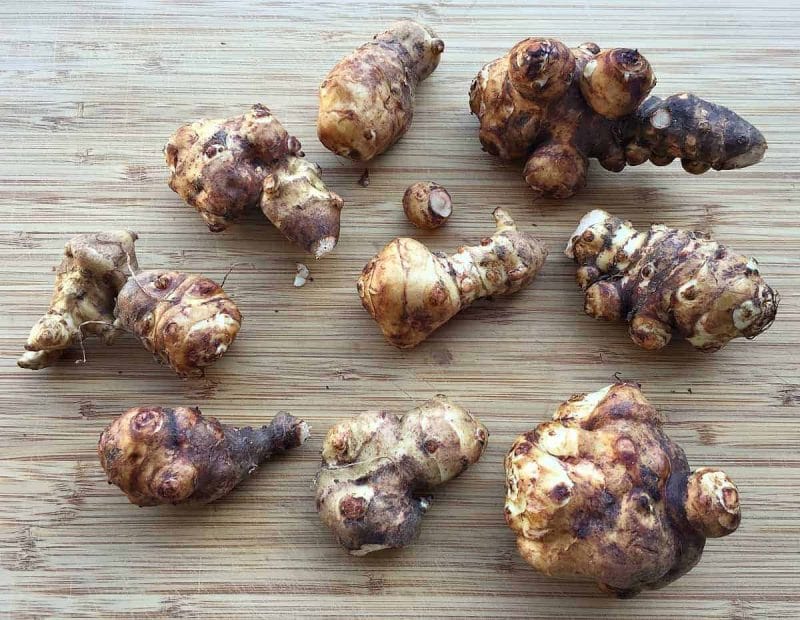 Jerusalem artichokes are high in inulin, which is an indigestible form of carbohydrate. It is considered an excellent food for diabetics for this reason. Inulin is considered to be a prebiotic, meaning that it feeds and promotes the growth of probiotics in the gut. This is a good thing, but sometimes it can be too much of a good thing.
Some people are more sensitive to inulin than others, and can experience severe bloating and gas. For anyone who is new to eating Jerusalem artichokes, I would recommend eating only a small amount until you see how your body will react to them.
How to Cook Jerusalem Artichokes to (Hopefully) Make Them More Digestible
I'm not going to promise that everyone will be able to eat Jerusalem artichokes after cooking them this way, but for those who are only mildly affected this may help. If you are growing your own, it is best to wait to harvest them until after a frost. This will cause the breakdown of inulin to fructose, which is much easier for our bodies to digest. They will even continue to do this while in storage.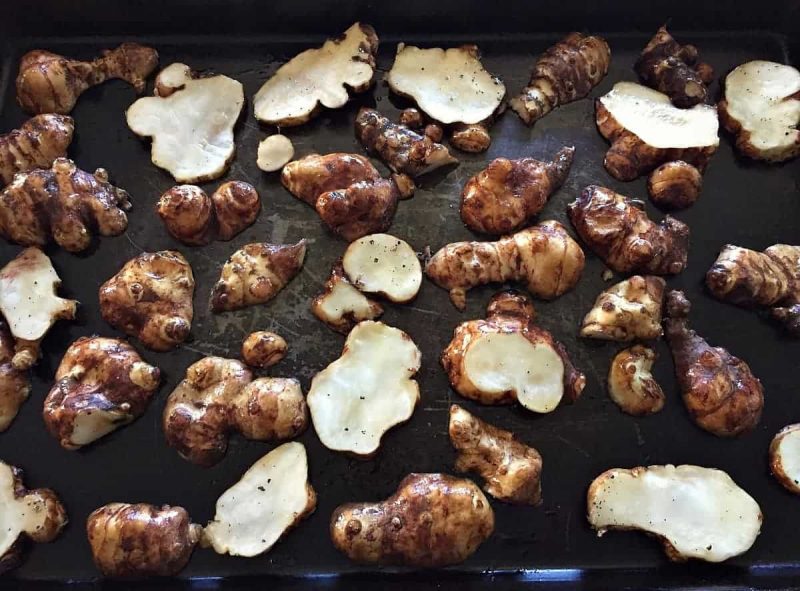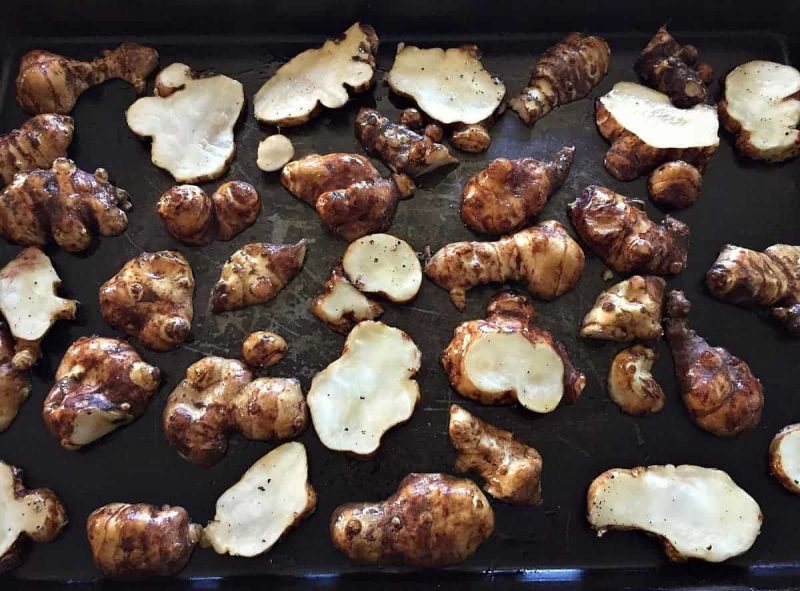 The next thing to consider is your method of cooking. Lower temperatures at longer periods of time helps to break down the inulin. It will also make them soft and creamy, which is a very good thing!
I thickly slice them and toss with olive oil, salt and pepper, and fresh herbs, then lay them in a single layer on a sheet pan. Slow roast them at 325°F for about 1 ½ hours, flipping halfway through.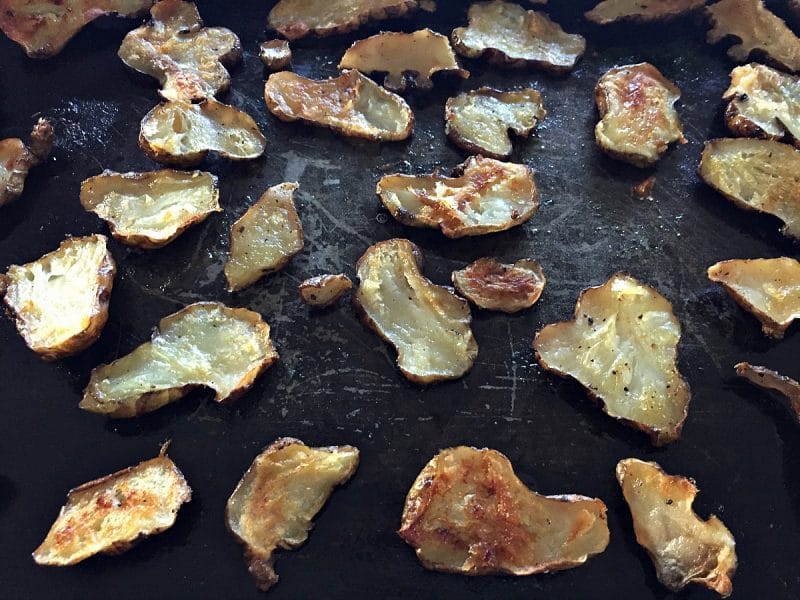 The flavor and texture of these are out of this world! They are nutty and complex, with way more flavor than your average potato. This is why they are considered a gourmet ingredient by some.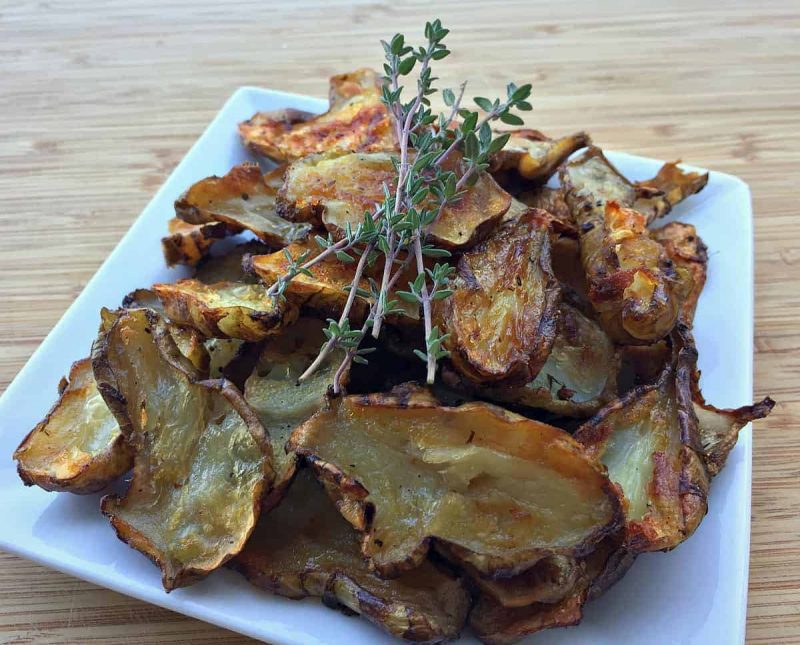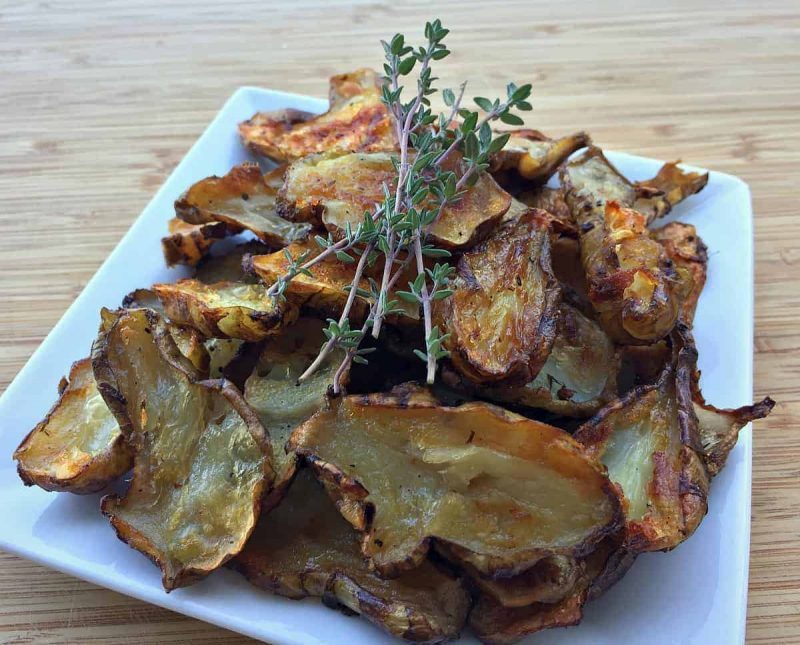 Like I said before, though, go easy on them at first. I feel lucky that I am only minimally affected by them, because I think they are wonderful!
Here are some more ways to prepare Jerusalem artichokes that may help with digestibility:
Have you ever tried Jerusalem artichokes?
---
Learn How to Cook Other Vegetables
Here are a few other not-so-usual vegetables you may need a little help learning to prepare in a way that makes you fall in love with them at first bite!
---
Slow Roasted Jerusalem Artichokes (Sunchokes)
Roasted jerusalem artichokes are nutty and complex, with more flavor than the average potato. A gourmet and delicious side dish!
Instructions
Toss the artichokes with the olive oil, salt, and pepper. Lay the sliced onto a baking sheet in a single layer, leaving space in between each slice.

Transfer to the oven and roast for 90 minutes, flipping once halfway through, until the outsides are crispy and the insides are creamy and tender.
Nutrition
Calories:
64
kcal
|
Carbohydrates:
20
g
|
Protein:
2
g
|
Fat:
7
g
|
Sodium:
587
mg
|
Potassium:
501
mg
|
Calcium:
20
mg
|
Iron:
4.3
mg