Many years ago, when I first started making my own sourdough, I decided that I must put sourdough starter in ALL the things.  Usually, this was a good thing, because sourdough only makes things better in my mind.  But, when I first made the leap to put it into tortillas, my mind was blown!  I had been making flour tortillas from scratch for a while and one day I decided to add a bit of sourdough starter and wow, what a difference it made.
So now I will show you how to make these super easy and wonderfully tasty sourdough tortillas!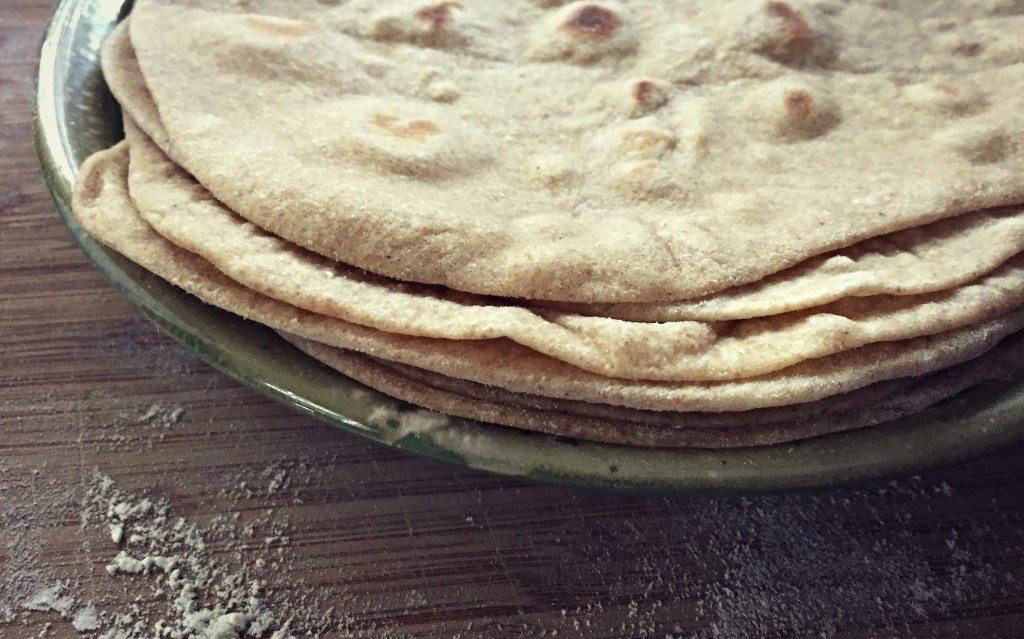 This recipe makes 6 decent sized tortillas.  Here is what you need to gather up to start:
1 cup unbleached white flour
1/2 cup whole wheat flour
1/4 tsp salt
1/4 tsp baking powder
2 Tbsp fat (ghee, butter, lard, or coconut oil work best)
1/4 cup sourdough starter
approx. 1/2 cup warm water
Of course you can change your white flour to wheat flour ratio, but I tend to like this combo.  You'll want to use a saturated fat for this recipe as it makes the tortillas more tender.  If you have a high quality source of lard, by all means use that, please!  I also get great results with ghee, butter and coconut oil as well.
Alrighty then, lets get started.  You'll want to start this recipe at least 4 hours ahead of time and up to a full day ahead of time.  First pulse the flours, salt, and baking powder in a food processor, then add your fat of choice.  Here I used ghee.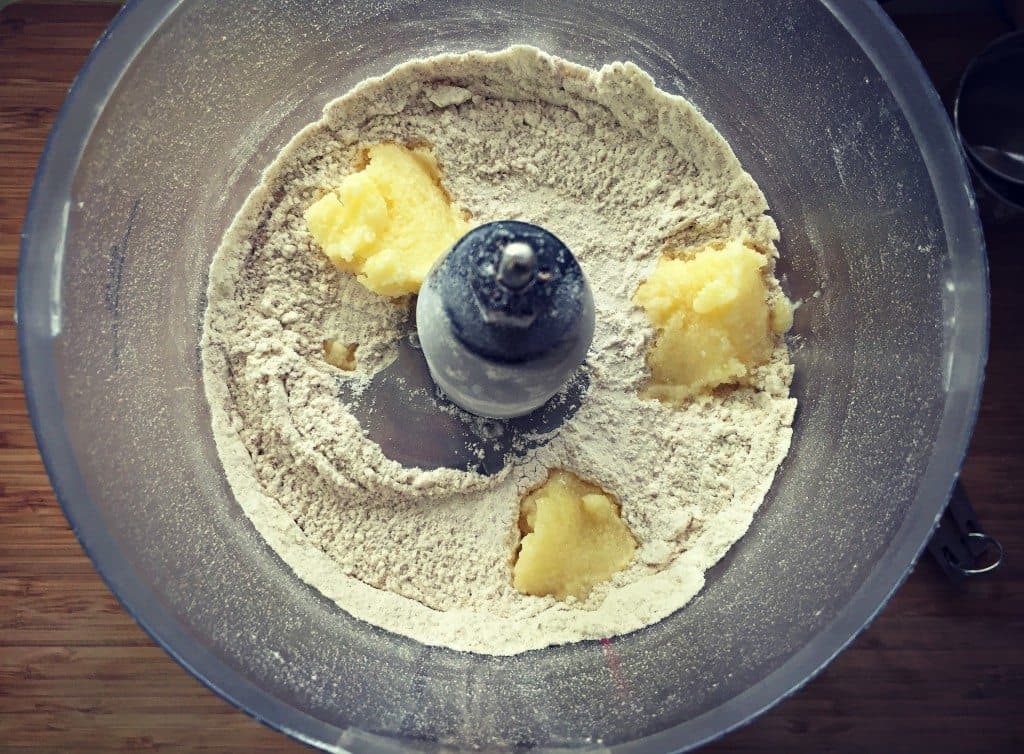 Pulse in the fat.  Of course, you do not need a food processor to do this, it will just take a bit more elbow grease to do it by hand.  Next add the sourdough starter and pulse that in.  Then turn the food processor on and slowly drizzle in the warm water just until a dough ball forms.  You probably won't use the entire half cup of water.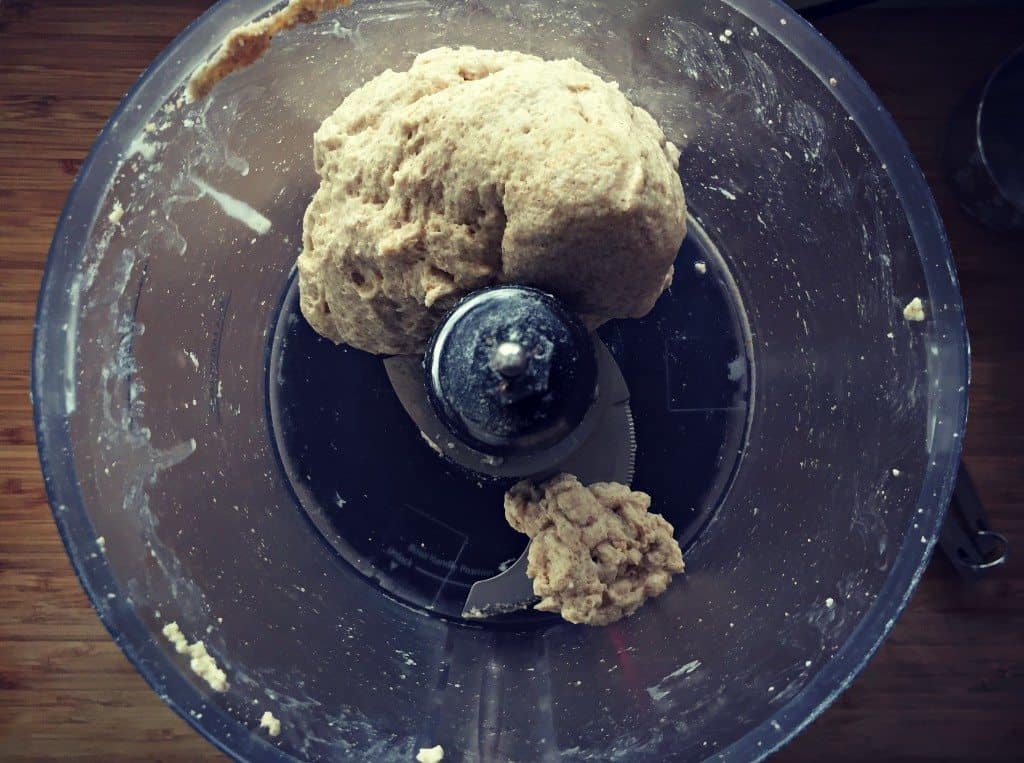 Then turn the dough out onto a floured board and give it a few kneads until it is soft.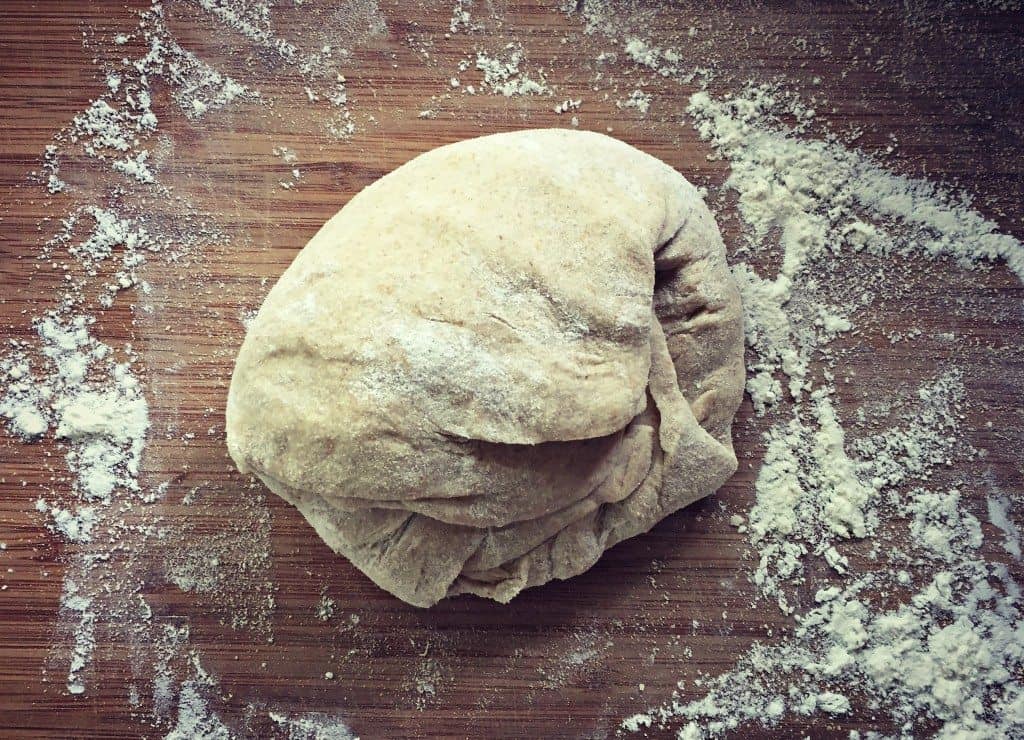 Wrap the dough in plastic wrap (or better yet, homemade no plastic wrap) and let it rest for at least 4 hours and up to 24 hours.  You can let it rest for even longer, up to several days, in the fridge, just take it out for a few hours to let it come up to room temperature before you're ready to ready to roll.
When it's tortilla making time, divide the dough into 6 roughly equal size pieces.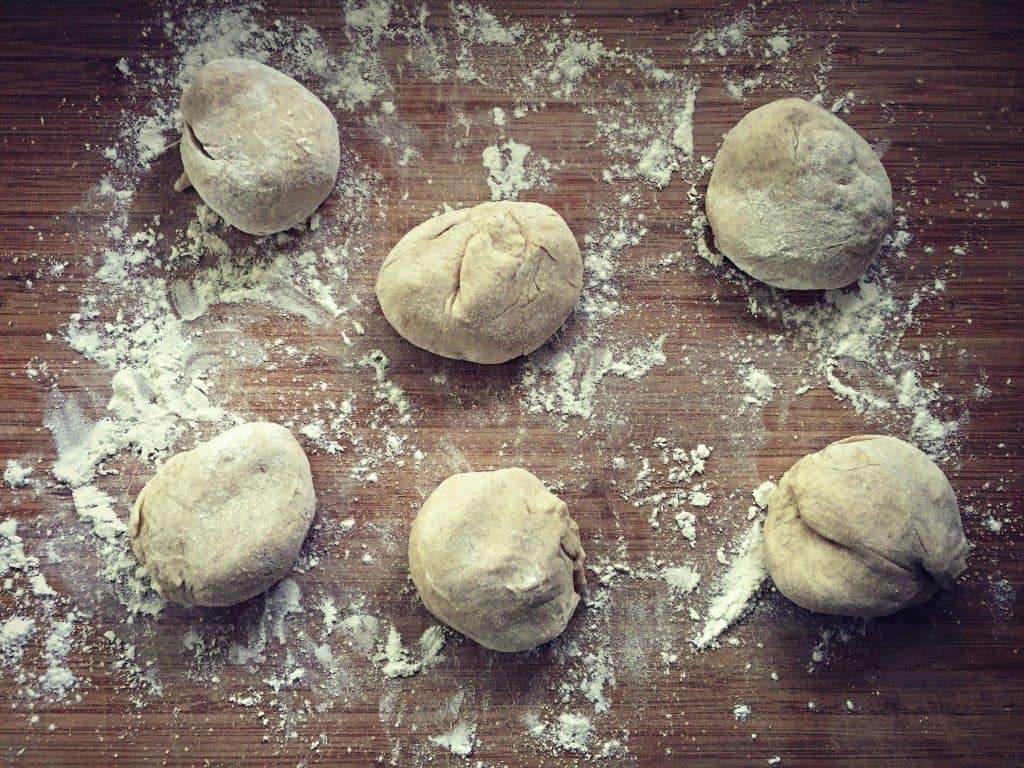 Flatten each of these into small round discs.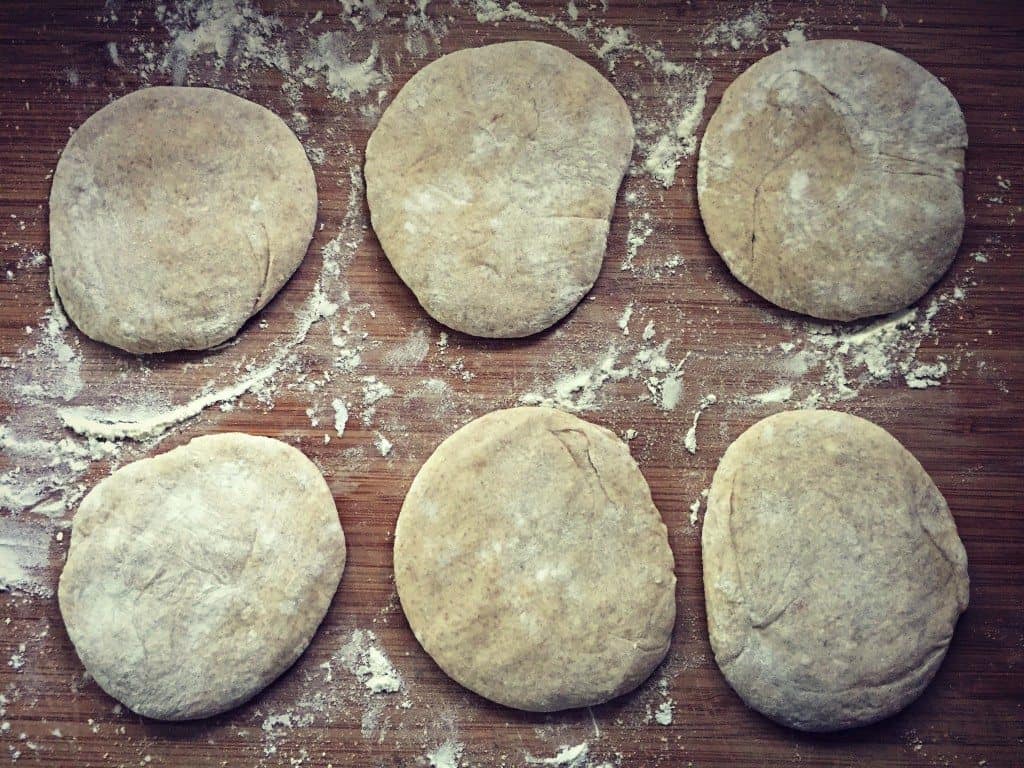 Heat a large cast iron skillet, or other heavy bottomed pan, on medium heat.  You want your pan to be dry, no oil at all.  Stack your discs except for one on the side of your board, then roll the one out very thin (I actually find that a wine bottle works well for rolling out dough, ha!).  You will want to have flour at hand as you will need it to keep the tortillas from sticking to the board.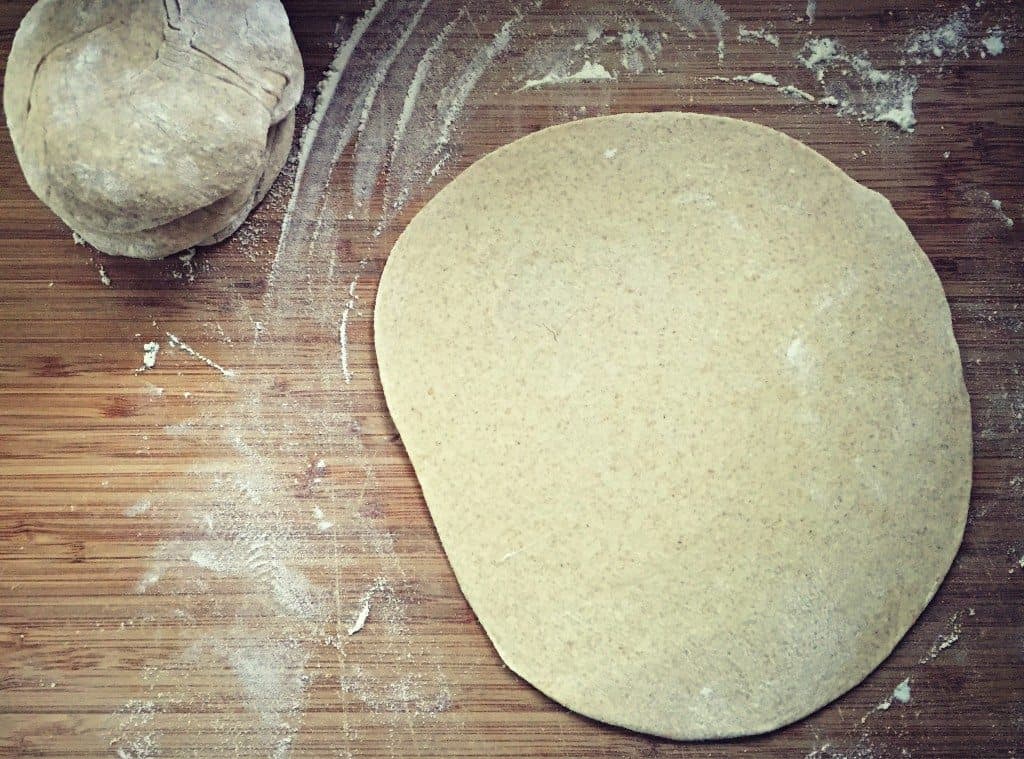 Once your skillet it hot, and it should be *hot*, put the rolled out tortilla in it.  It should start to bubble rather quickly.  In the meantime, start rolling out your next tortilla.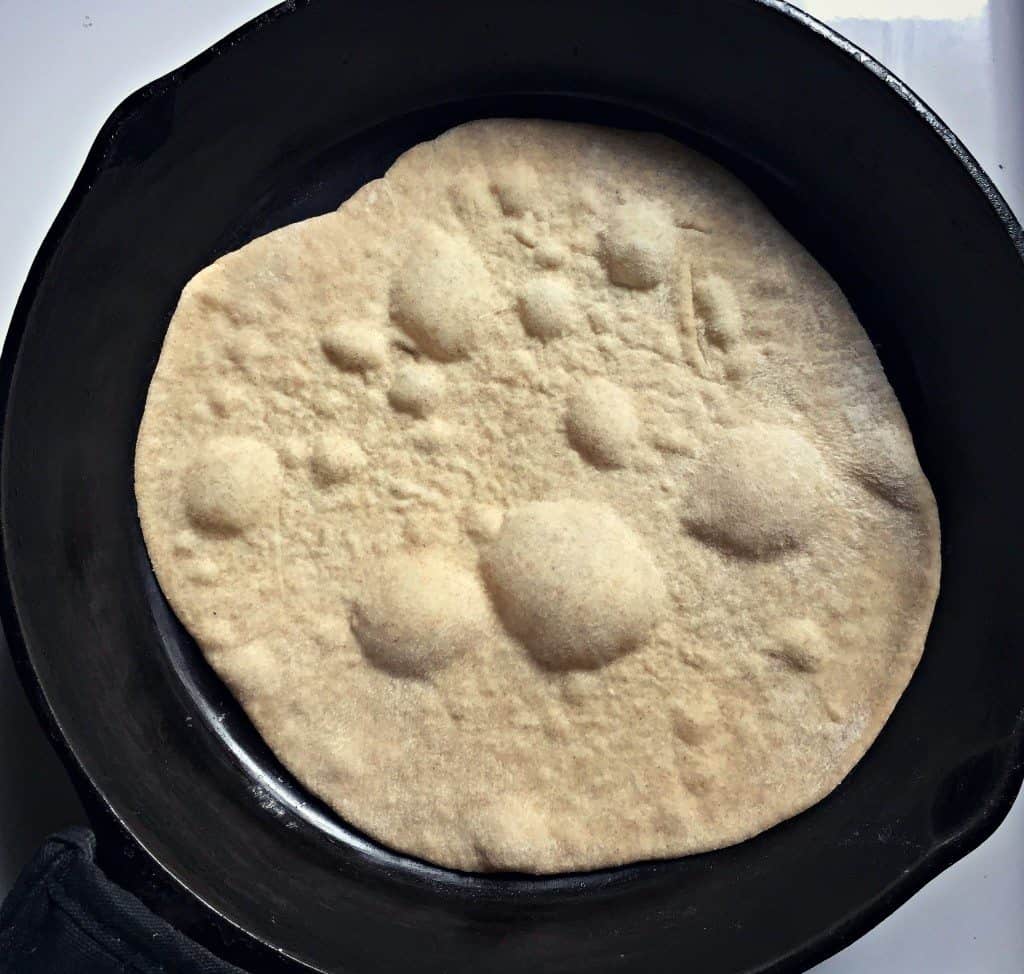 After a minute or two, flip the tortilla in the pan.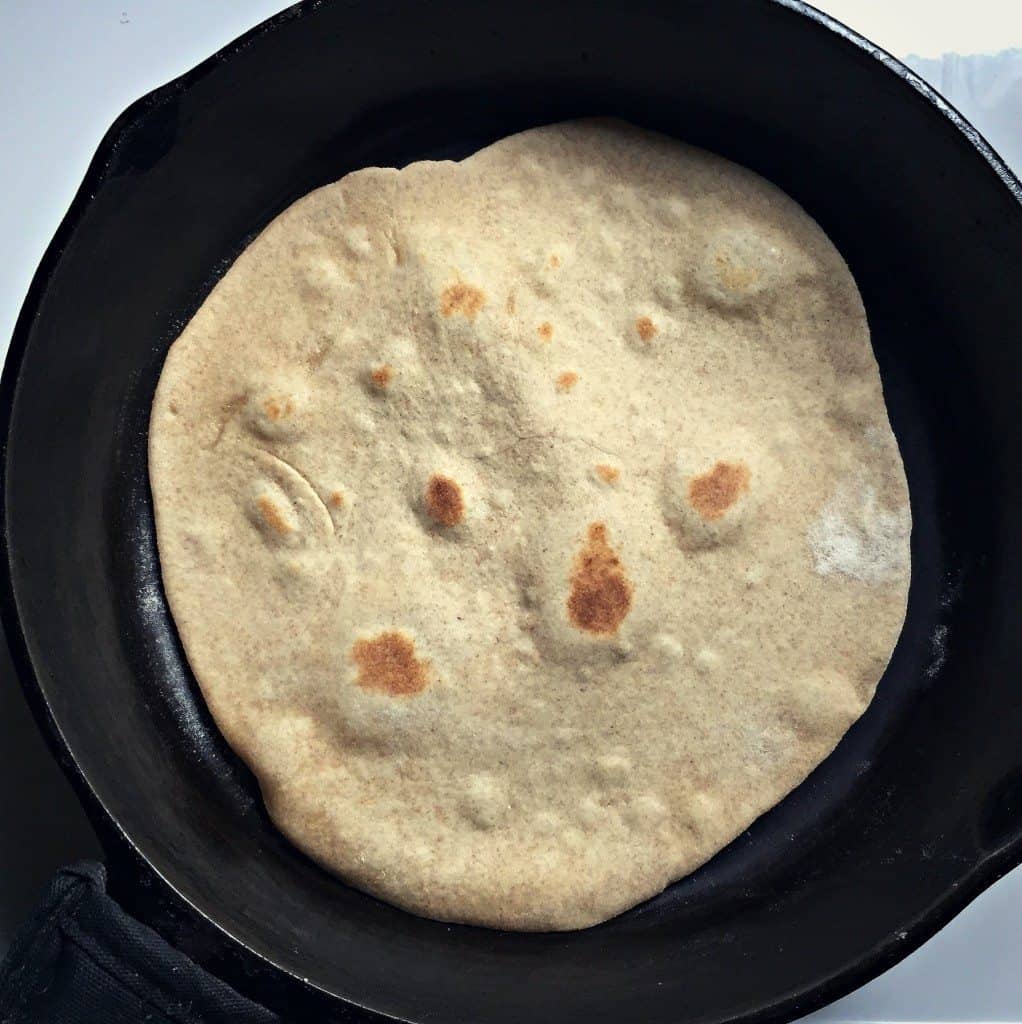 You should see a few nice little brown spots and it will probably bubble a bit on the second side as well.  This side takes less time, maybe a minute, but no more.  Take it out of the pan and put your next rolled out tortilla in.  Repeat this until you've cooked all of your tortillas.  You should probably be covered in flour and feel like a Latin grandmother by now!  This, my friends, is a good thing.
Stack up your cooked tortillas on a plate or board.  Revel in the awesomeness that you just created.
You just made tortillas!  So easy, with just a bit of forethought, yet without all of the preservatives and hydrogenated oils that most regular store bought tortillas contain.  Plus, sourdough!  The perfect vessel for your next taco of choice.  We made ours with shrimp and they were amazing!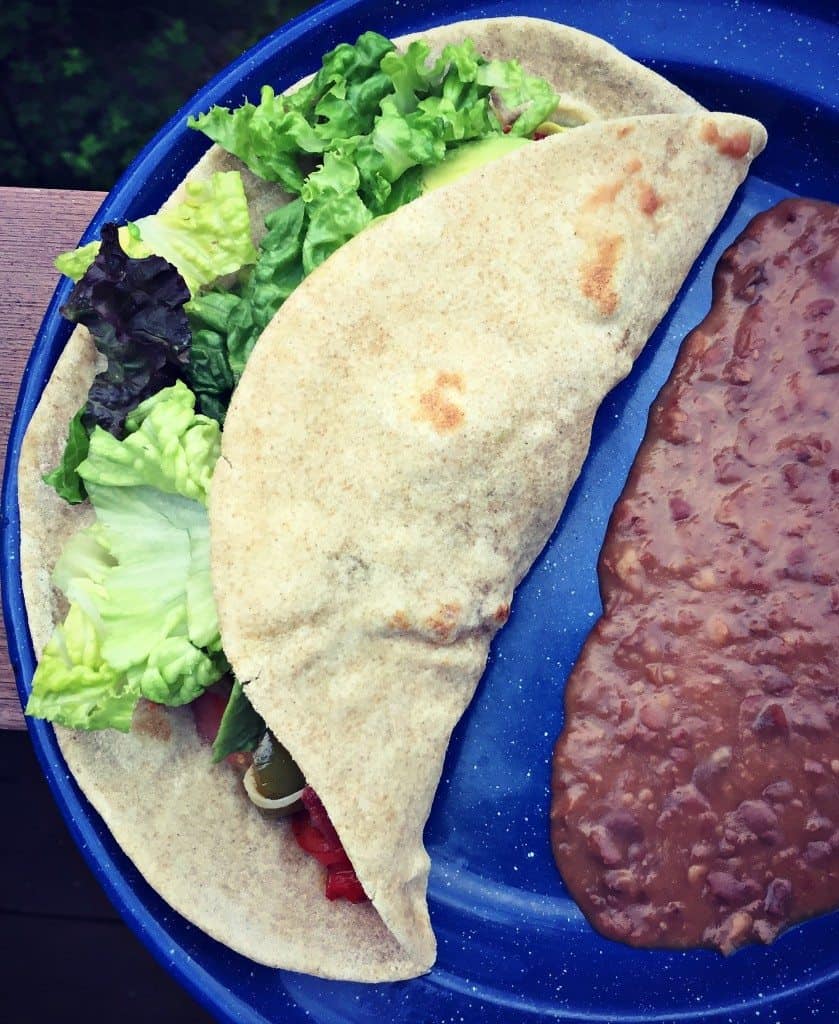 I'm always surprised by how easy making things from scratch really is.  At first it may seem daunting, but once you actually do it you realize that it's not only quite simple, but much tastier.  The most important step in all of this is planning.  If you know that you're going to make tacos for dinner, then you can plan to make these sourdough tortillas.  And it's not much harder to make a double or even triple batch!  If you're making them, you might as well make enough for a crowd.  Then you'll always be well prepared for taco night!