Mugwort is an edible and medicinal plant that has many uses. Foraging for mugwort is easy and fun, and it grows almost everywhere! Learn how to identify and forage for mugwort, plus all of its uses in your herbalism and natural medicine practice.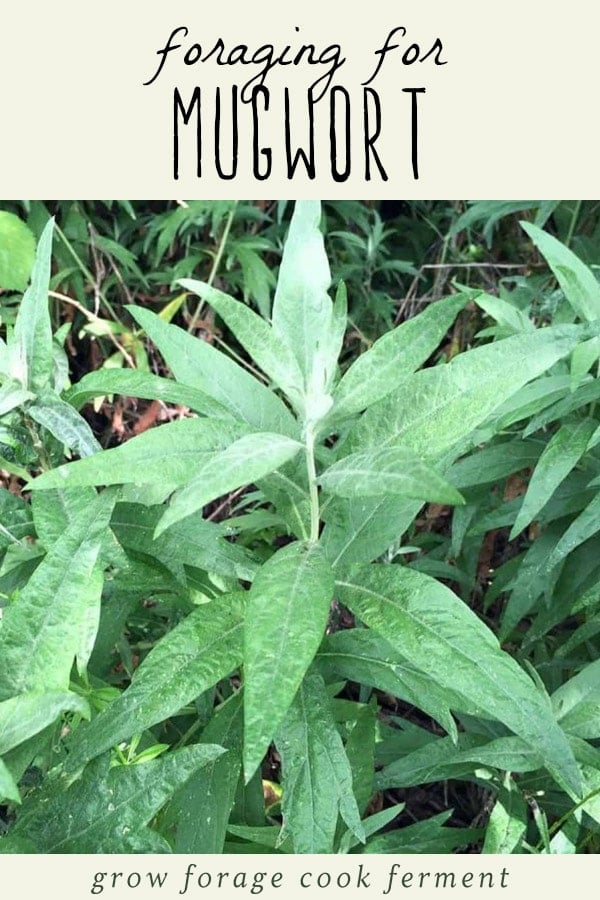 ---
Wildcrafting Weeds
If you want to learn more about the edible and medicinal weeds that surround us and how to use them, check out my eBook: Wildcrafting Weeds: 20 Easy to Forage Edible and Medicinal Plants (that might be growing in your backyard)!
Gather & Root Online Foraging Course
My online foraging course is a great way to learn about wild edible and medicinal plants! Learn more about the gather + root online foraging course here.
---

Foraging for Mugwort
Mugwort is one of the first plants that I foraged for as an adult, and it sort of happened by mistake.
It grew in huge patches along the river in Yosemite National Park, where I spent many summers. Joel and I loved how it smelled and thought that it was a variety of sage (turns out we weren't that far off track).
We would collect it in large bunches and let it hang in our living quarters to freshen the air with its amazing scent.
One day a friend pointed out to me that it was called mugwort, and was related to wormwood, the main ingredient in the infamous drink absinthe.
With a name and family history like that, I had to do more research, and thus an herbal forager was born. Mugwort has stayed close to my heart ever since, and I'm always excited when I find it!
Mugwort Varieties
Luckily for us, foraging for mugwort is generally pretty easy in most areas, as it's fairly widespread.
There are two varieties that are common in the US.
Artemisia vulgaris which is native to Europe, Asia, North Africa, and Alaska, but is naturalized in the rest of North America.
Artemisia douglasiana is native to the western United States.
Since Artemisia douglasiana is what grows in my region, that's what you will see in the photos in this post.
Both varieties are similar in looks and uses, with only a few minor differences.
Identifying Mugwort
Mugwort typically grows along stream or river banks in large patches. I have seen it growing in drier areas away from water sources, but I wouldn't say that it's common.
You can often smell the sage-mint like scent before you realize what it is. Grab a bit of leaf, roll it around in your fingers and give it a sniff. To me, it is one of the best aromatics there is.
While I'm very good at identifying it by sight, if I'm ever not sure I give it a smell, as it's one that I will never forget.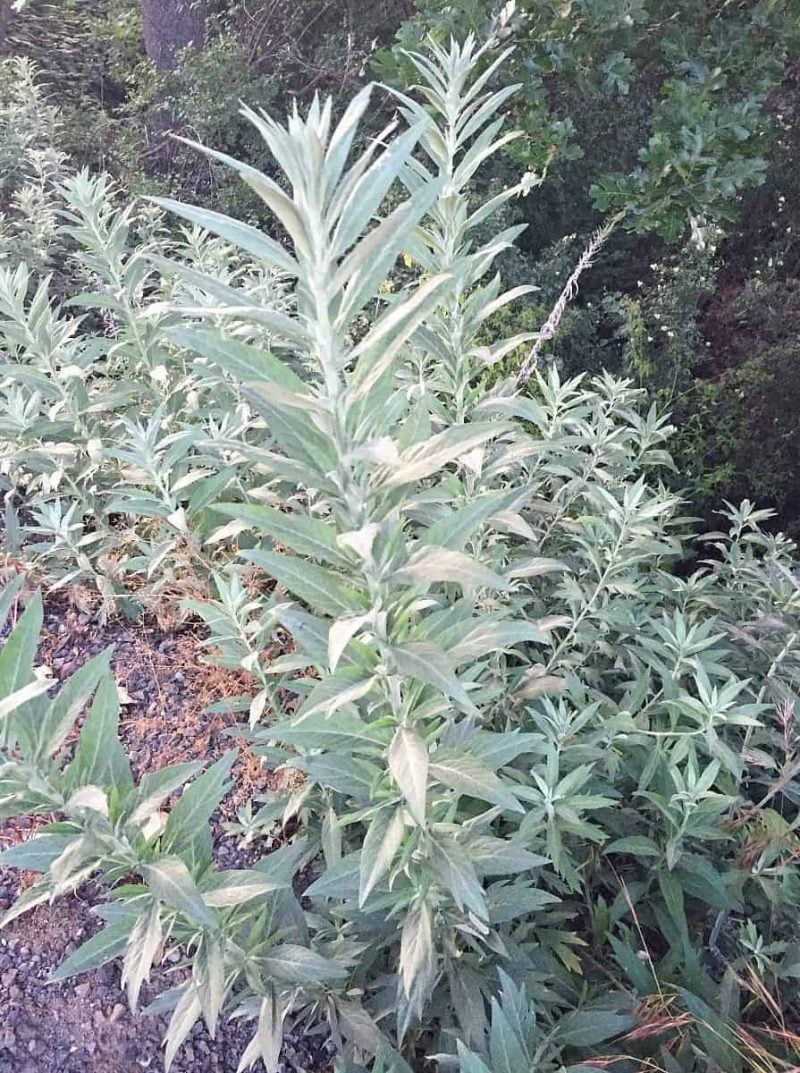 Mugwort is in the sage family and is a cousin to sagebrush, which has a similar scent.
Interestingly enough, culinary sage is actually in the mint family, which is different than the sage family (read more here: Garden Sage and Sagebrush are Different).
Artemisia vulgaris has pinnate leaves, giving it a more feathery appearance.
Artemisia douglasiana (what you see in these pictures) has leaves that are mostly toothed with 3-5 lobes, but the lobes can also be totally absent.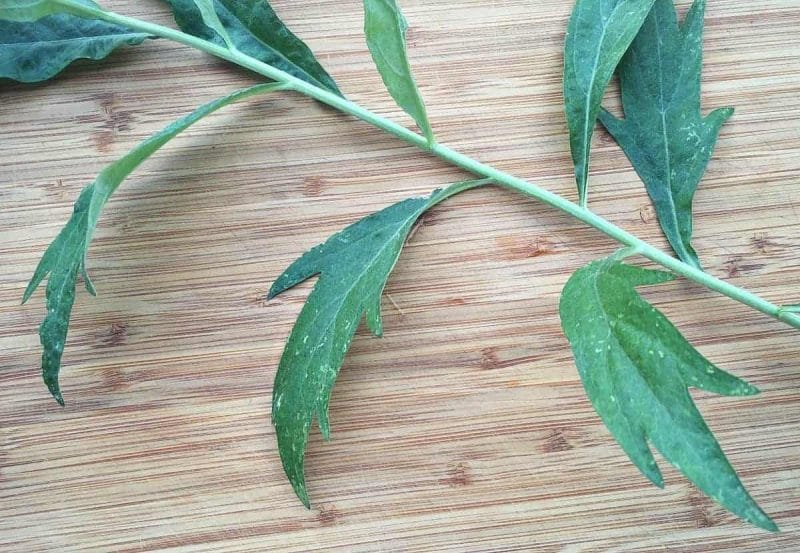 On mature plants, I notice the lobes more on the lower leaves, but often there are none on the newer growth, as you can see here.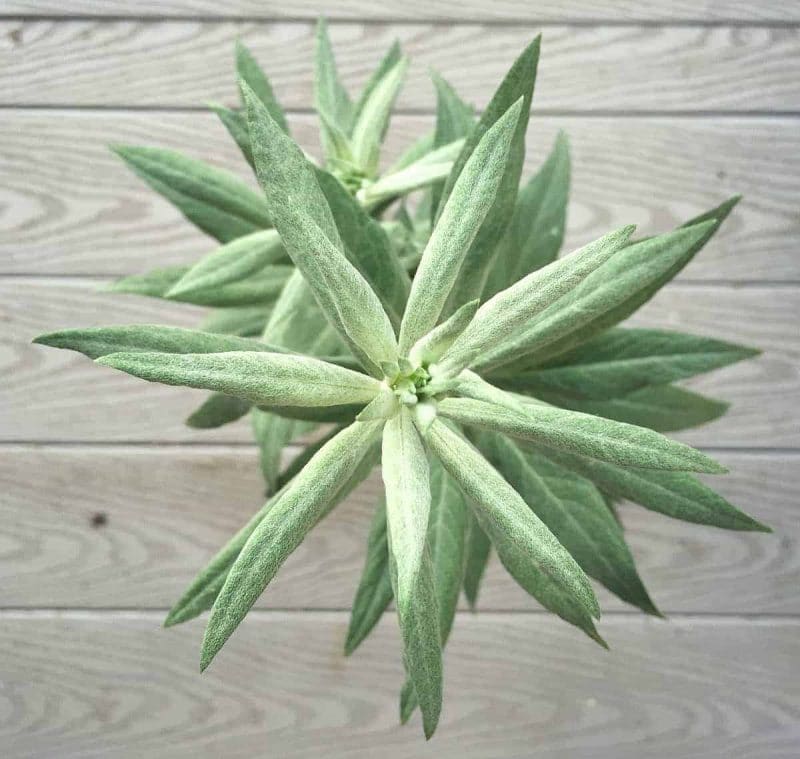 Here is what mugwort looks like when it first starts to pop up in early spring.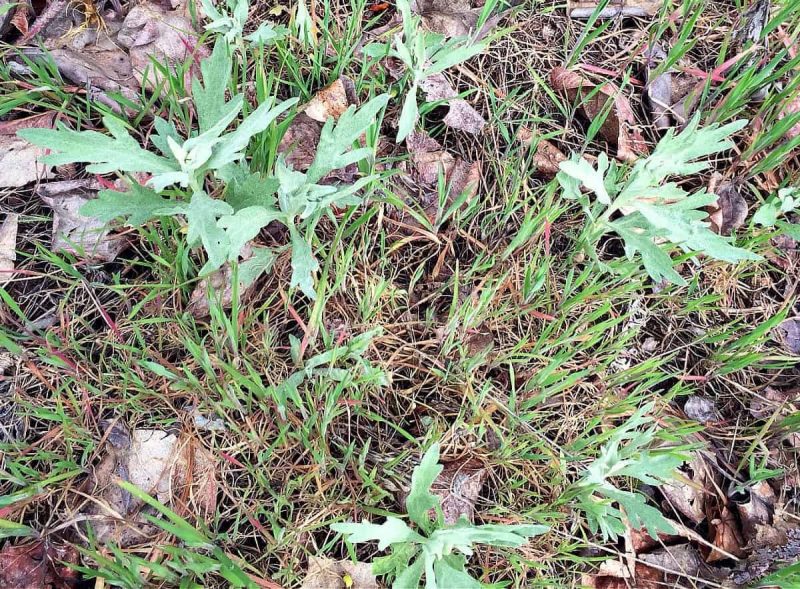 Uses for Mugwort
Mugwort is edible, but is used more like an herb than anything else.
It is used to flavor meats, and was also commonly used to flavor beer before hops were introduced. I like to make this delicious Mugwort and Lemon Beer.
I would say that it could be used in any way that garden sage is used, as the flavor is quite similar.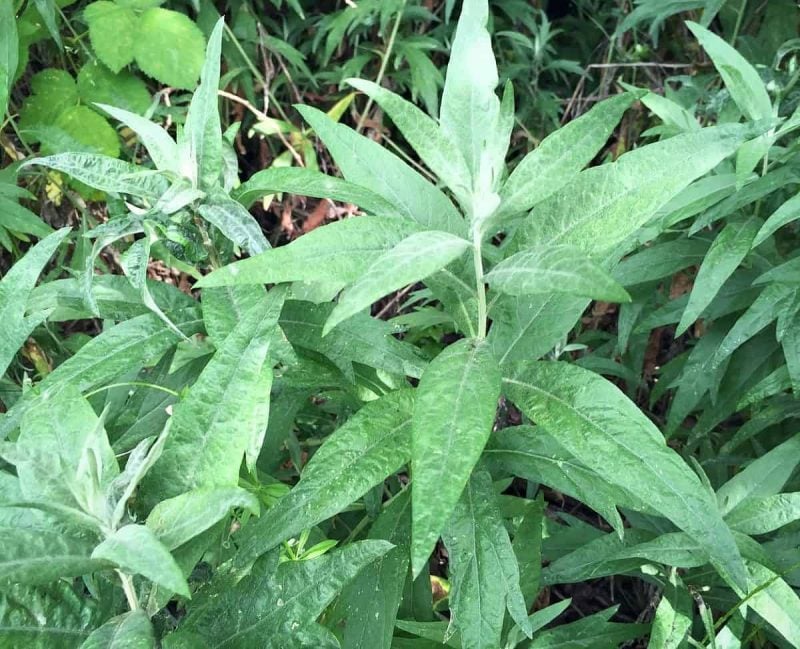 Mugwort is also medicinal, and is sometimes called the "dream plant," as it is known for enhancing dreams. It is often dried and smoked for this purpose.
This is something that I have tried personally, and while I don't know if it made my dreams any different, it did seem to make them more vivid and memorable.
Mugwort is also antibacterial and antifungal, and is good for topical uses for itching and burning. It is said to be helpful with rashes and poison oak. It would probably make a good ingredient for an herbal salve.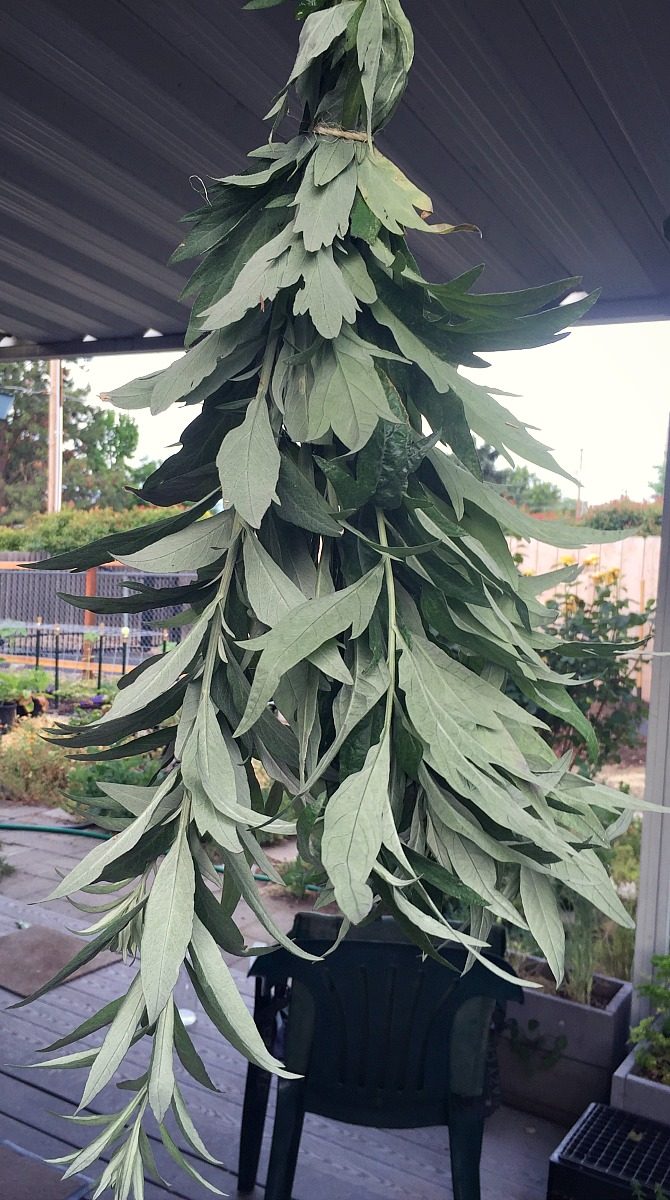 Hang bunches of mugwort to dry, if only for its wonderful scent. Keep it on hand for when you want to remember your dreams, or to make an herbal brew. I have some fun plans in the works for this bunch!
If you can't find any mugwort near you, but you still want to enjoy its benefits, buy it from Mountain Rose Herbs (my favorite place to buy high quality, organic dried herbs).
Have you ever gone foraging for mugwort? What have you used it for?
Save
Save