We're at the end of summer, when the bounty of the season is in full swing. Time to start preserving the harvest in any and every way. Canning and freezing are the most common ways to do this, but don't forget about dehydrating! This is a simple and effective way to preserve food for storage, whether it be for the short or long term. Sweet bell peppers from the garden are a treat, and they are also one of the easiest veggies to dry. Here's how to dehydrate peppers for food storage.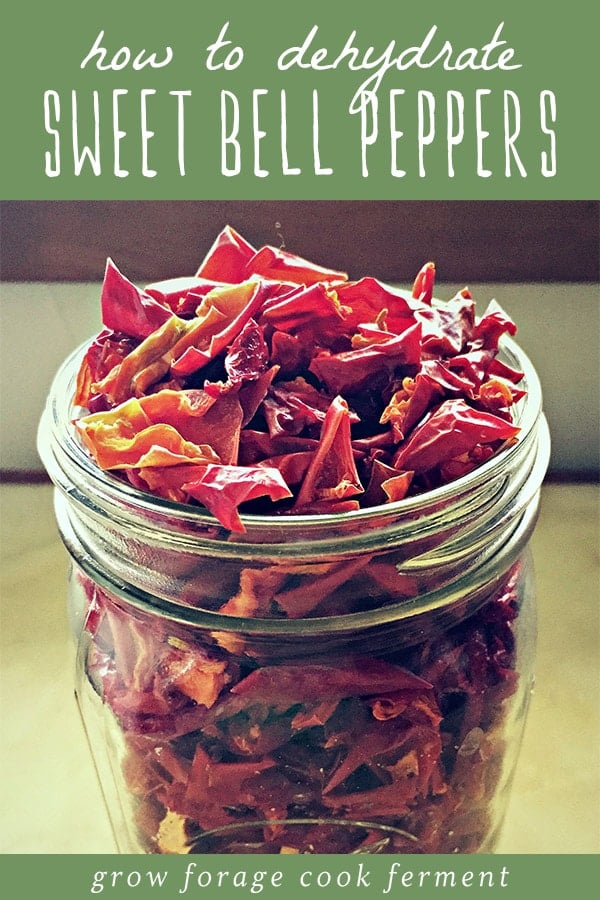 The best part about dehydrating is that you can take a huge amount of produce and reduce it down to a very small container, with all of the vitamins and minerals still intact. When you're ready to use the dehydrated veggies, just add hot water to rehydrate. They won't have quite the same consistency as when fresh, but can still be used for many things, such as soups, stews, pasta or rice meals. They also can be combined with other dried ingredients to make meals for camping or backpacking, or just for storing in your pantry. Peppers, onions, garlic, mushrooms and tomatoes all dehydrate very well, as do most fruits.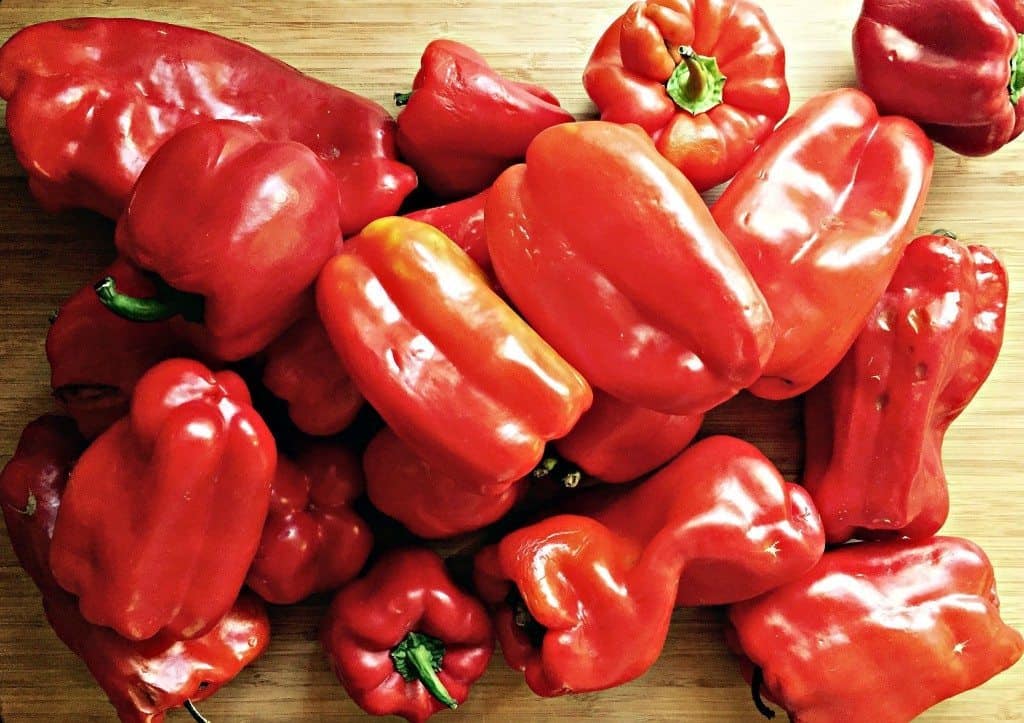 For the peppers, the first step is to dice them into relatively uniformly sized pieces.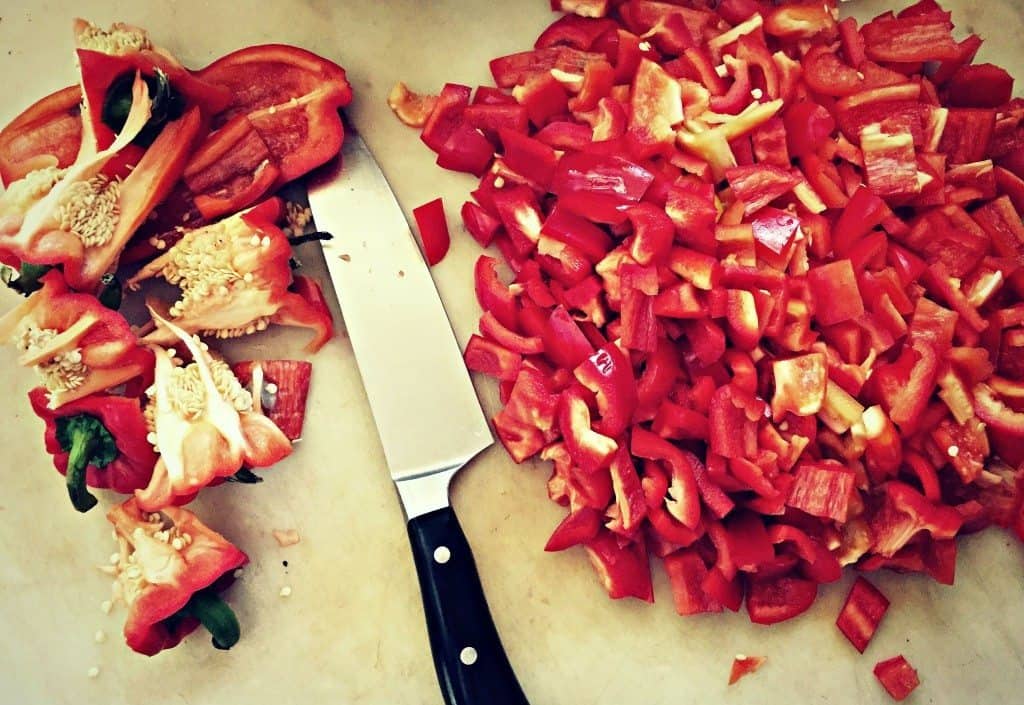 This is a great time to think about saving your seeds for next years planting.
Spread your pepper pieces in a single layer on a dehydrator tray.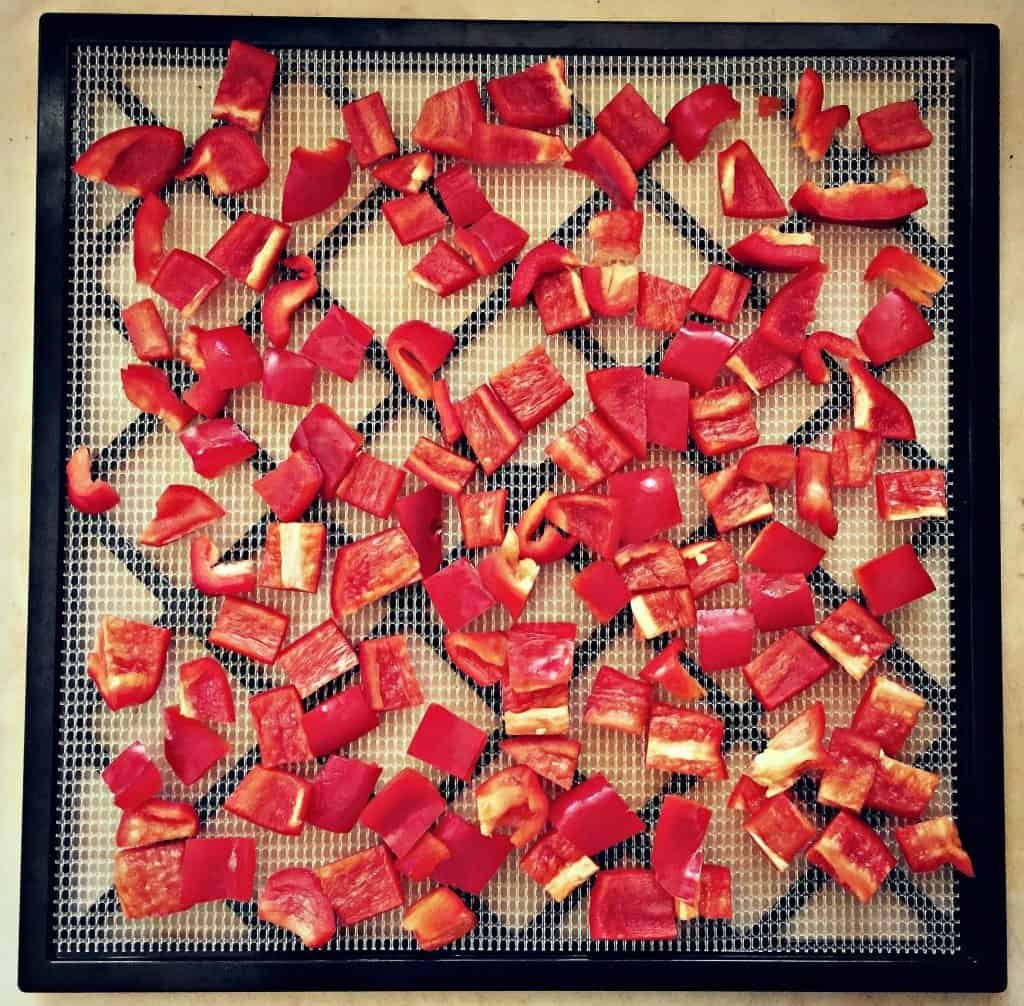 When choosing dehydrators, I more than highly recommend the Excalibur Dehydrator. Definitely go for the 9 tray model as it can do so much more at once. I also use mine for many different applications besides simply drying veggies and fruits such as zucchini chips and apples, making yogurt, drying medicinal herbs, making infused oils, and making homemade tempeh. I love my dehydrator and have never been disappointed in my purchase!
Put the tray in your dehydrator…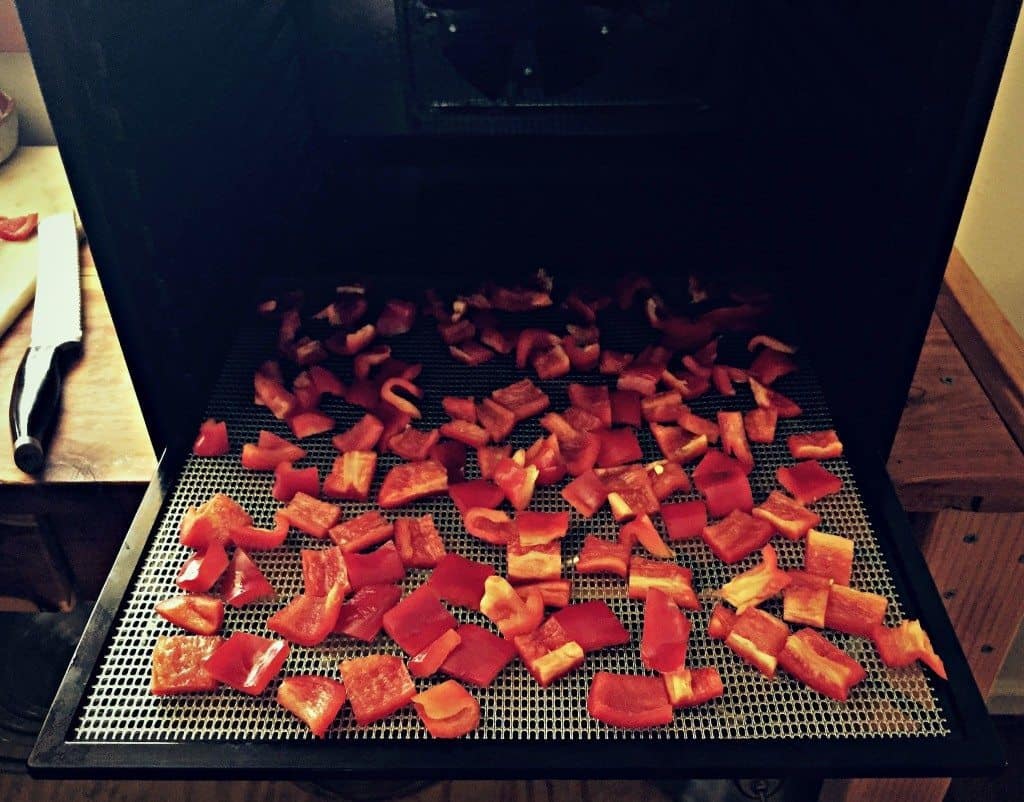 And then repeat until you've used up all the peppers!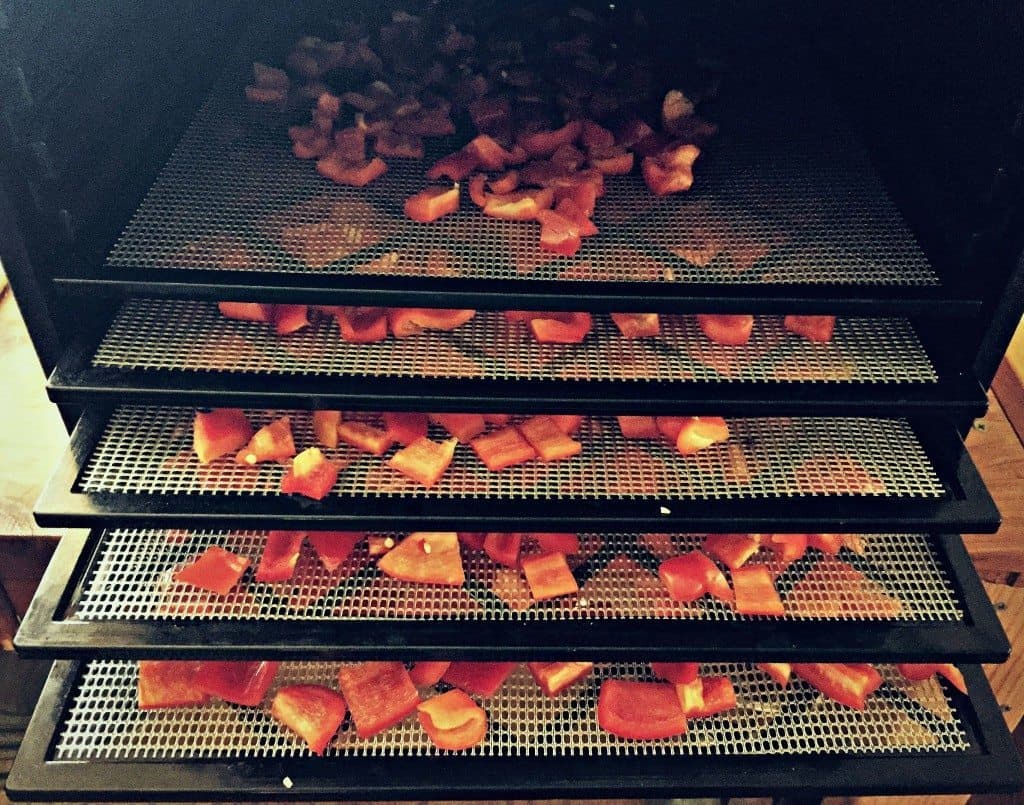 Push the trays all the way in and put the cover on.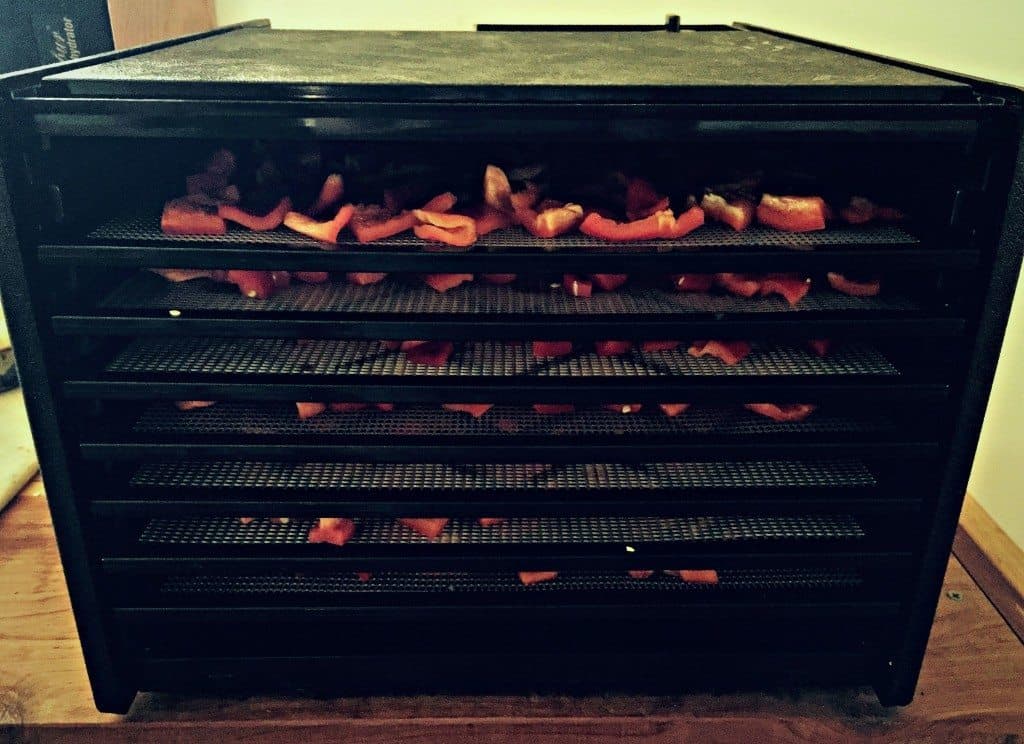 Dehydrate the peppers at 125°F for 12-24 hours. It took about 18 hours for mine to be fully dehydrated, but it will depend on the heat and humidity in your location, and also how juicy your peppers are to begin with.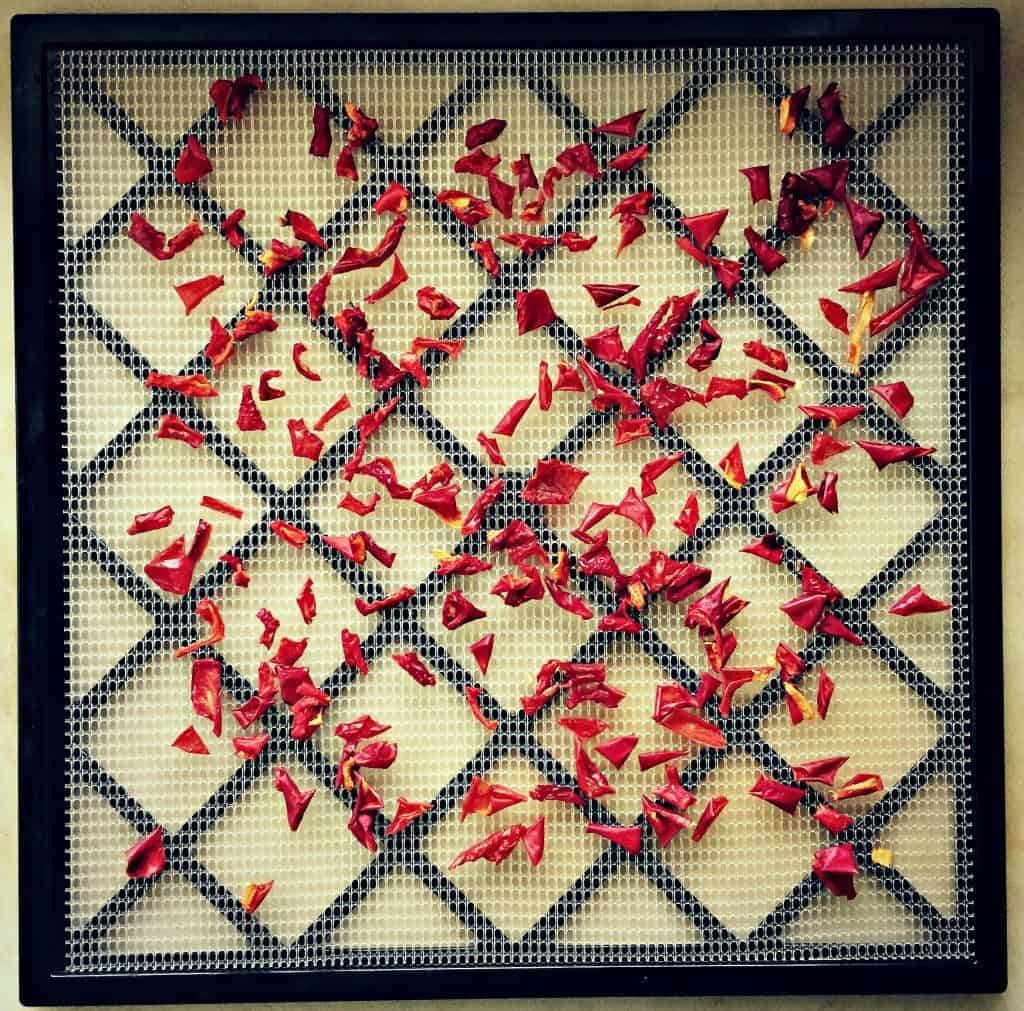 They shrink down quite a bit! Make sure they are completely dry and do not have any softness to them whatsoever, especially if you are using them for long term food storage.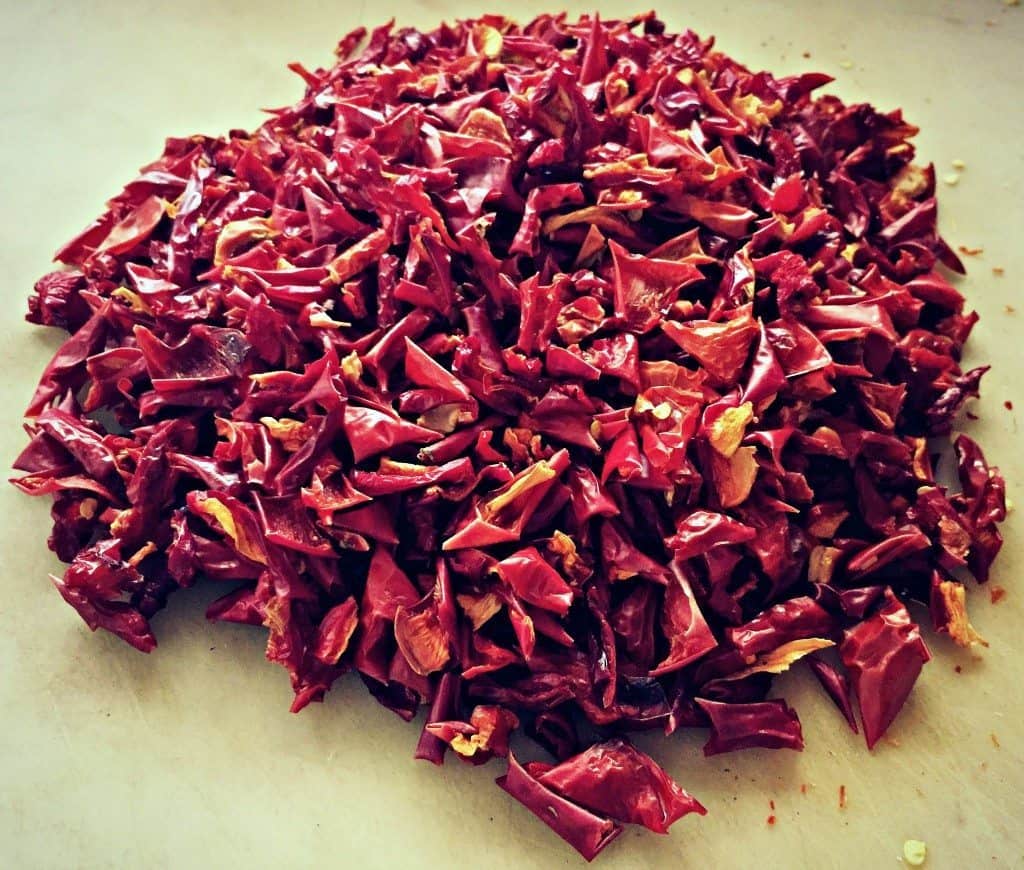 All of those peppers I started with turned into one fully stuffed quart of dried peppers. That's pretty amazing if you ask me!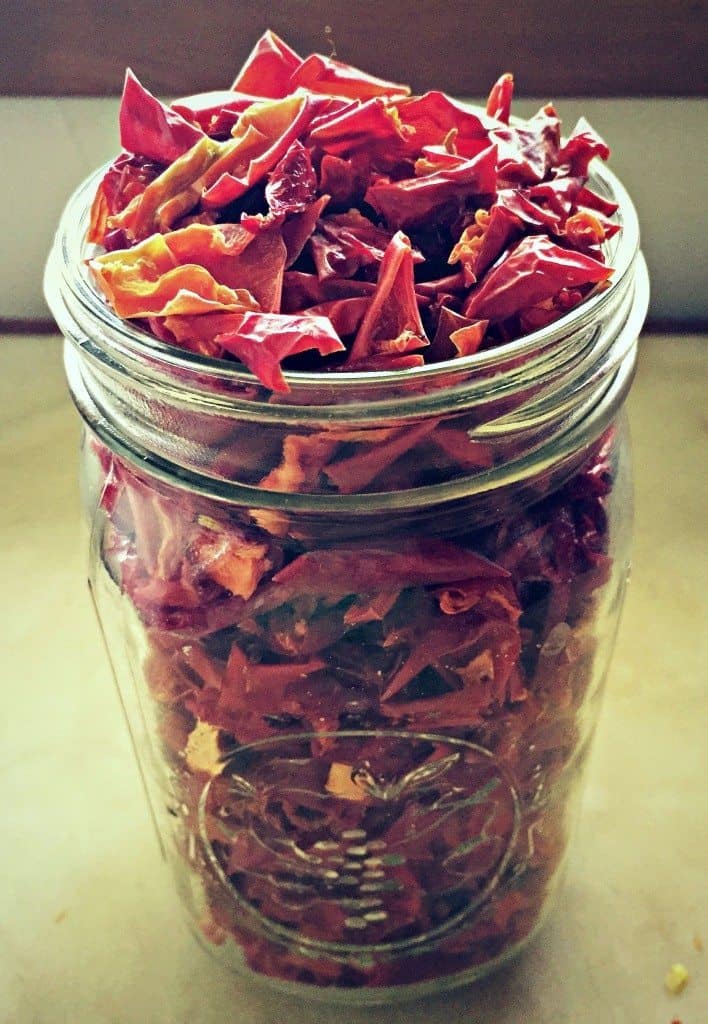 Perfect for putting in your pantry and grabbing a handful here and there as needed.
It's so nice to be able to eat your homegrown veggies year round! I like to mix together dried veggies with couscous in a jar and keep it in the pantry for a quick meal. All you have to do it add hot water and let it sit for 10 minutes or so. Add a little olive oil, seasonings of your choice, and protein (can be leftovers or even a can of tuna) and you've got an easy dinner! Not to mention it makes a great gift in a jar.
Time to add dehydrating as one of your food preservation methods, you won't regret it!
Save