Well, here we are. Summertime has hit Southern Oregon and I am absolutely loving it! Newest arrivals on the homestead are lavender and kombucha, read on for more!
I have been working like crazy at my new job, but honestly it has made me manage my time even better than I did before, so the blog doesn't seem to be suffering too much at this point. I even got out for a couple of runs this past week, collecting dandelions along the way, of course!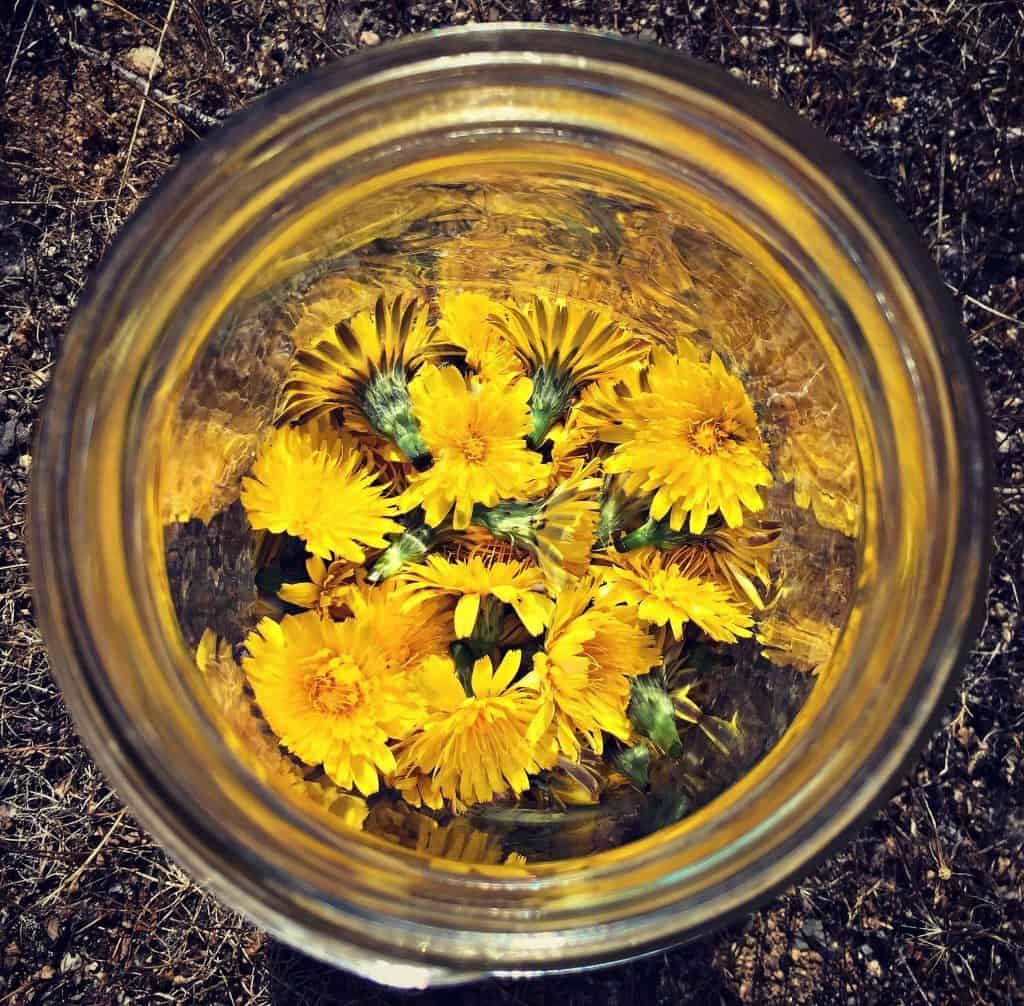 I was planning on making a dandelion wine, but I had an even better idea this week… Dandelion mead! But, when I discovered that you need a ton of dandelions to make wine or mead (and that you have to pick off all of the petals from the green part, to make matters even worse), I quickly changed it to "wildflower" mead. That way I'm not stuck to using just dandelions! Plus we have a mini lavender forest slowing taking hold in our front yard. Not a bad thing, I have to admit!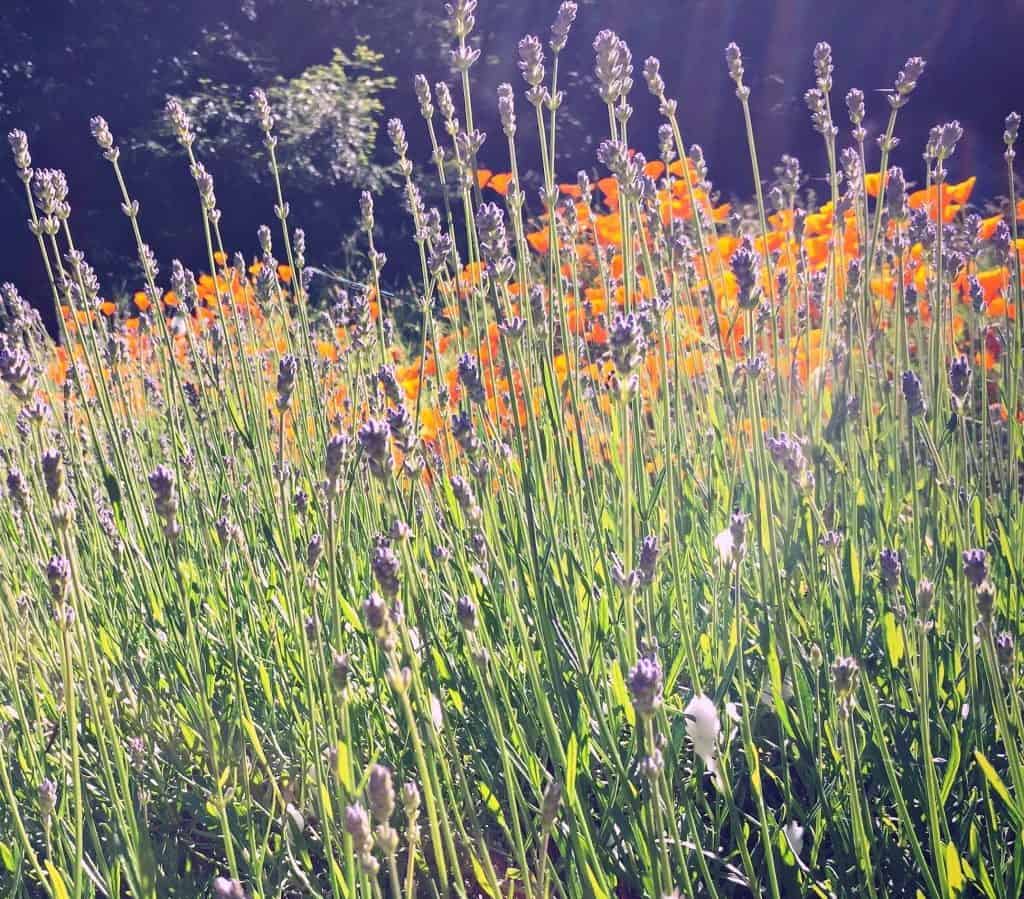 The smell is absolutely exhilarating! So, I slated them for this batch of mead as well. We also have yarrow in full bloom, and the flowers are all starting to turn yellow.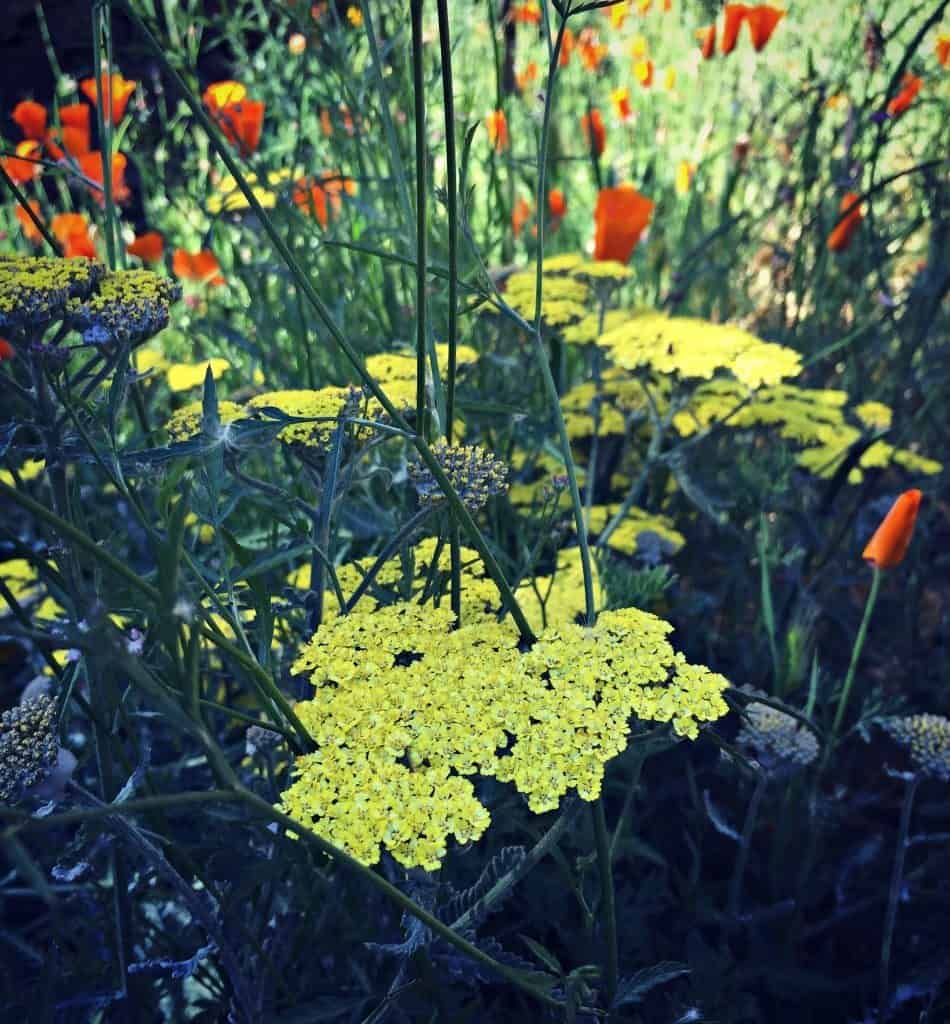 They are wonderful for attracting bees, but we have no lack of flowers around these parts, thankfully. So I may take a few of these clusters for this mead that I plan on brewing this weekend. Dandelion, lavender and yarrow mead? Sounds good to me! Maybe some poppy flowers as well?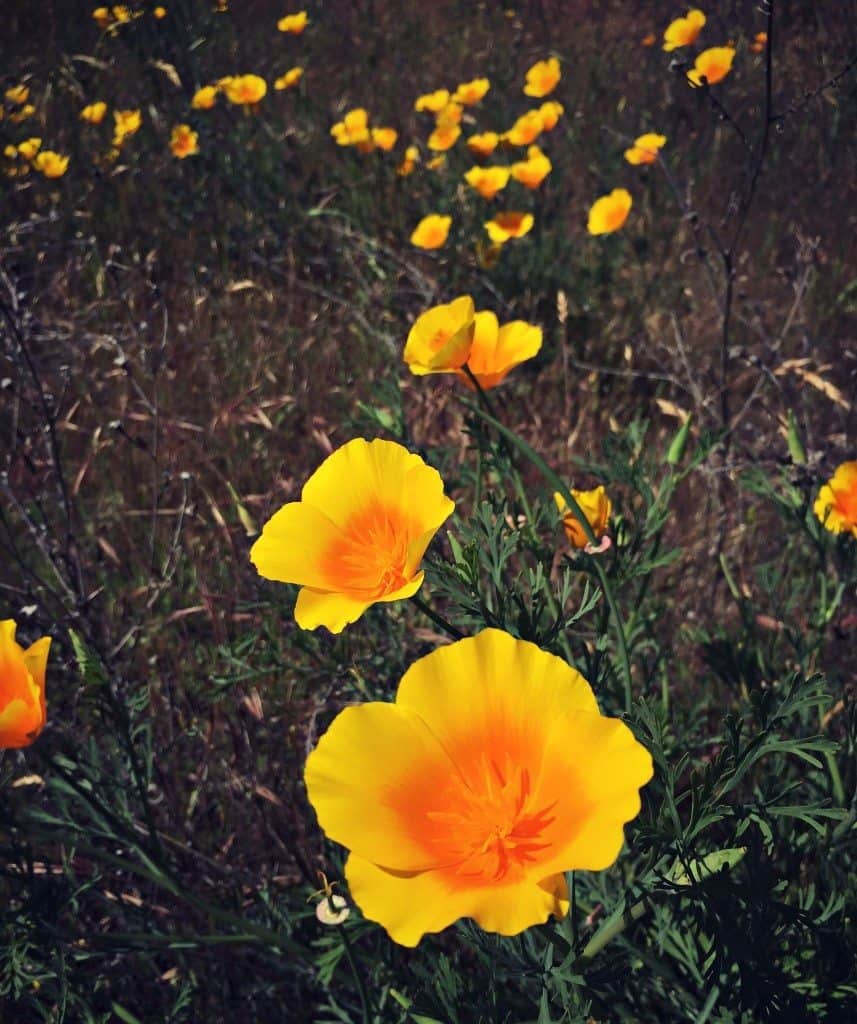 They are edible, and the variety that grows wild around here is not the same variety that opium comes from, so no need to worry about that. I may just add them to salad before I try making a mead from them, but you never know what I'll come up with!
Also on one of my runs this past week, I came across a huge cattail patch (with gorgeous yellow wild irises to boot). This is the time of year to start collecting the shoots for eating, so I may be doing that in the near future. Do not fear, you will be informed if and when this happens.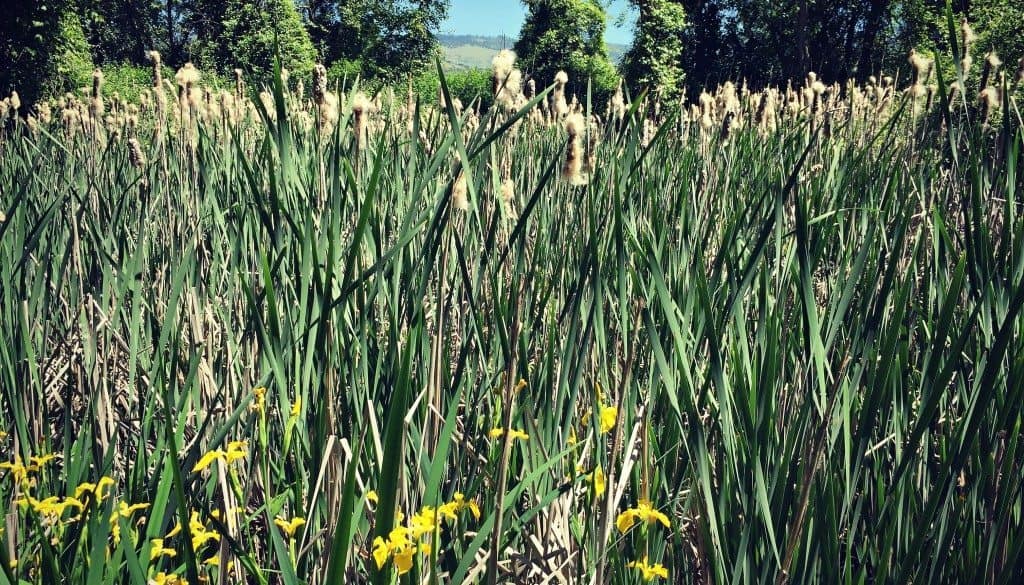 Back at the rental homestead (which we absolutely love!) the radishes are getting bigger day by day, it's almost like you can watch them grow! The slugs had their way with them before we put out the Pabst beer party of death, which is why you see a few holes… nothing to worry about, though. Luckily the slugs like beer better than radishes!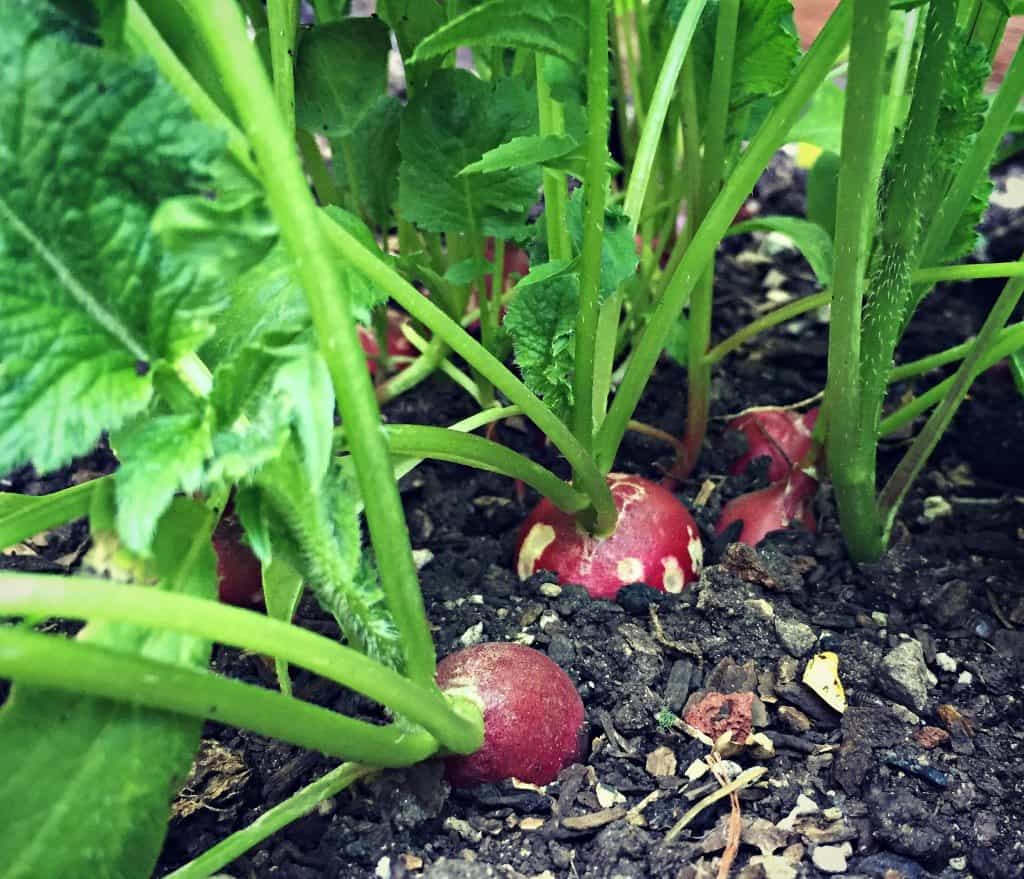 We planted a bunch more lettuce seeds a couple of weeks ago so that we have a nice succession of lettuce. I don't think we'll be able to do that all summer as it gets a bit too hot here for lettuce in July and August, but for now we're good. Baby lettuce is so cute!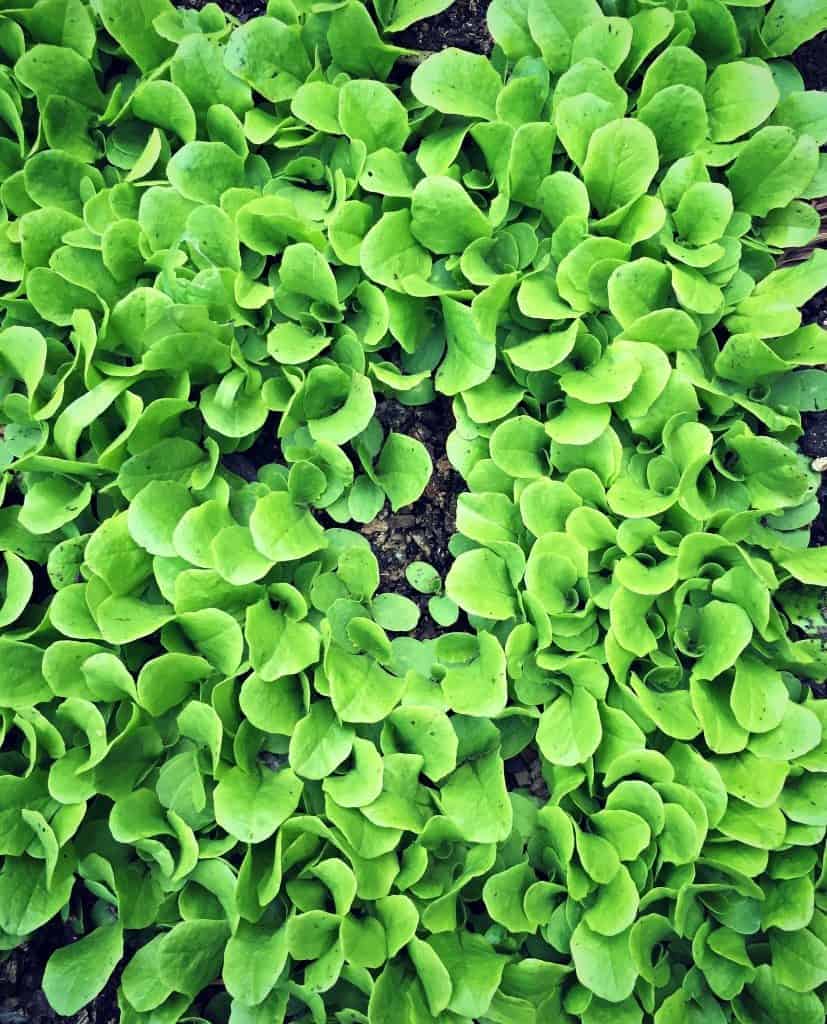 I also discovered today(!?!) that we have a large patch of oregano! I thought that we had already gone through the discovery period of figuring out what has been planted on our rental property before we got here, but I guess not. I love me some oregano, so I'm not complaining!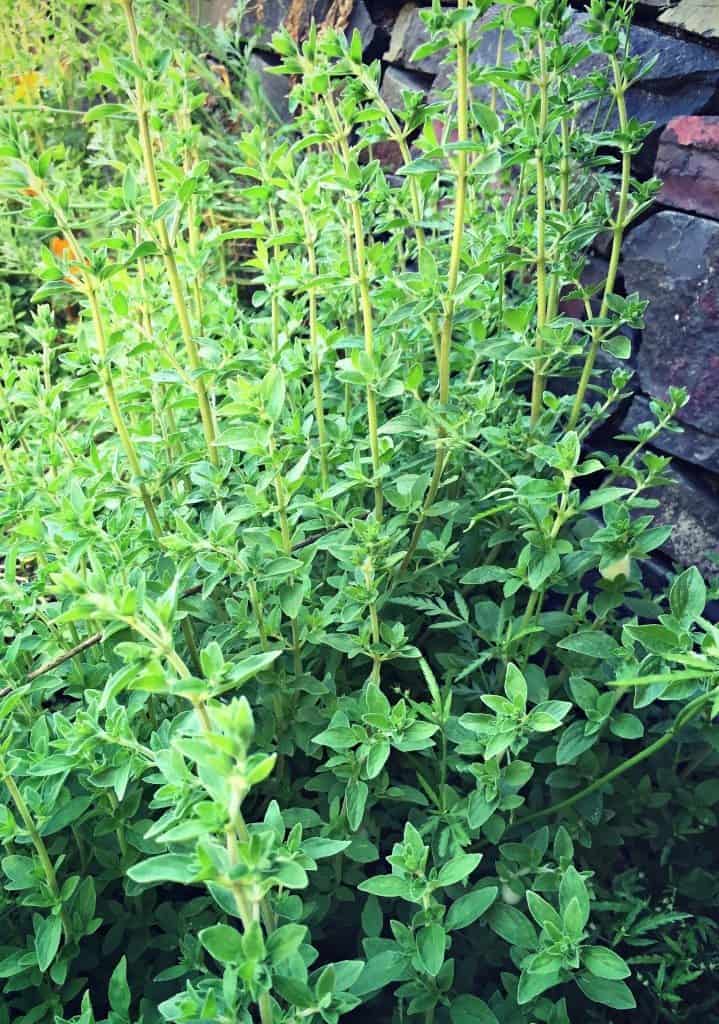 Last, but definitely not least, I grew a nice kombucha SCOBY! We had been given one as a wedding present, so I brewed a batch of 'bucha with it a couple of weeks ago and was happy to discover this near perfect SCOBY that grew.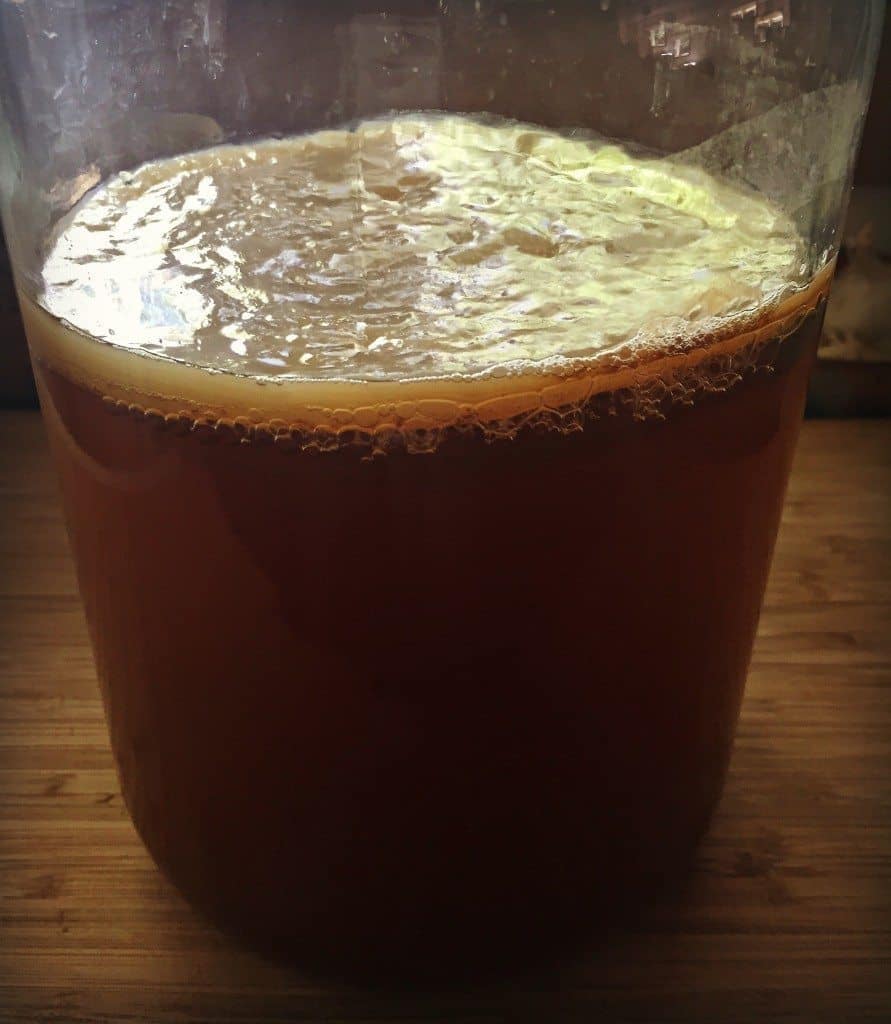 A fermenters dream, this is. Maybe I'll do a kombucha post in the near future. I haven't decided yet. But, do not fear, I do have some sweet posts lined up!
Wildflower mead, anyone???