Today I'm going to tell you all about a local farm. This is not just any farm, mind you. This is Willow Witt Ranch, a glorious 440 acre, off grid working farm in the outskirts of Ashland, OR, that literally screams paradise. Joel and I were lucky enough recently to get a behind the scenes tour of Willow Witt Ranch and how they operate, and we were literally blown away with how cool this place is.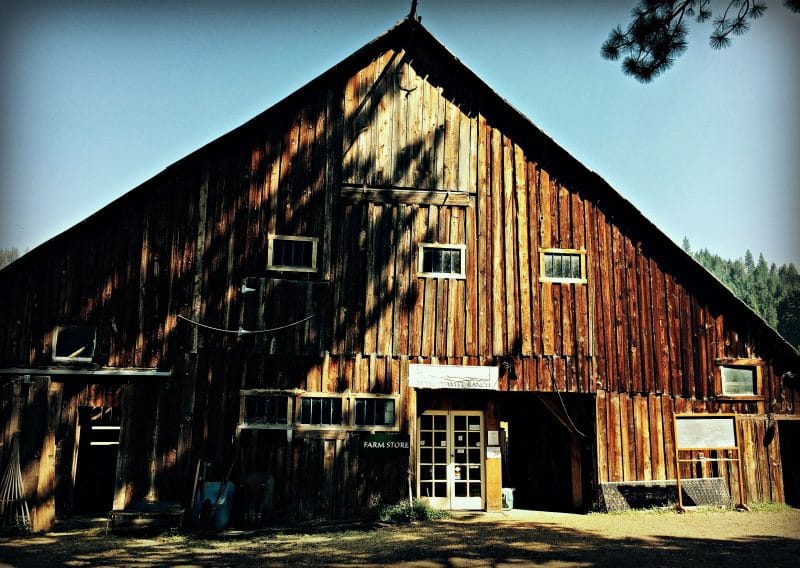 Willow Witt Ranch is owned and run by Suzanne Willow and Lanita Witt. Together they bought this amazing piece of land 30 years ago on a whim, and have since turned it into a thriving local farm business. They sell their woodland raised pork, pastured chevon, goat milk, and eggs at local farmers markets in Ashland, in addition to running their own CSA (community supported agriculture) program. You can also head up the mountain to the ranch itself and buy straight from their humble little farm store, which I wholeheartedly recommend.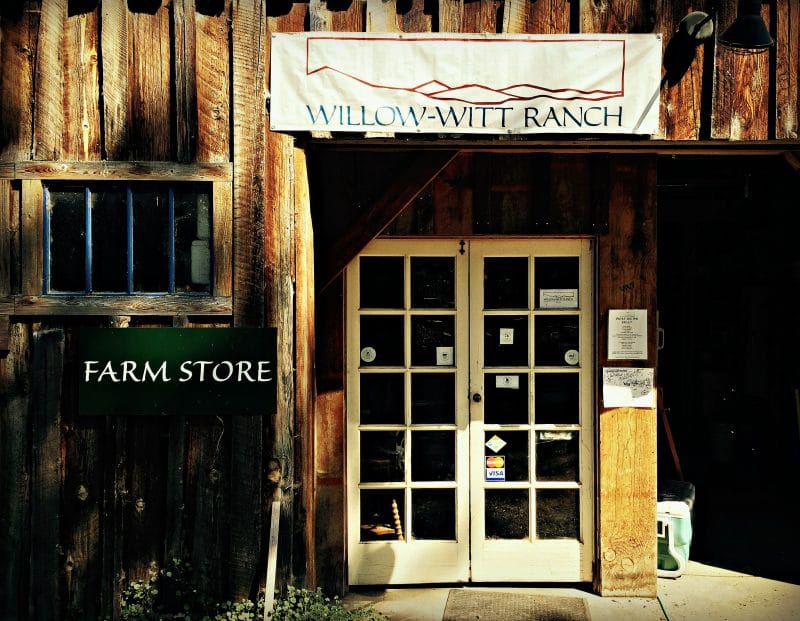 Suzanne gave us the tour of the grounds, and was a knowledgeable and gracious host. It didn't take long before she introduced us to Carlo, the dominant male goat who is admittedly beautiful.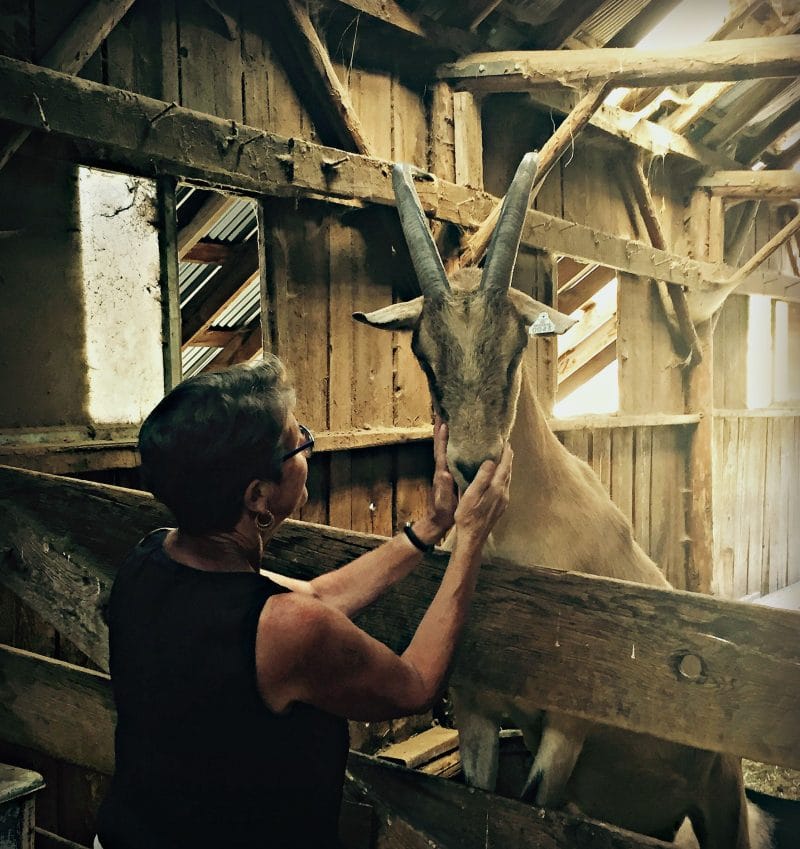 You can tell by this picture that the animals here are not only just cared for, but truly loved. This is what sets Willow Witt Ranch apart from the majority of "farms" that raise animals for meat in this country. Carlo was as sweet as can be.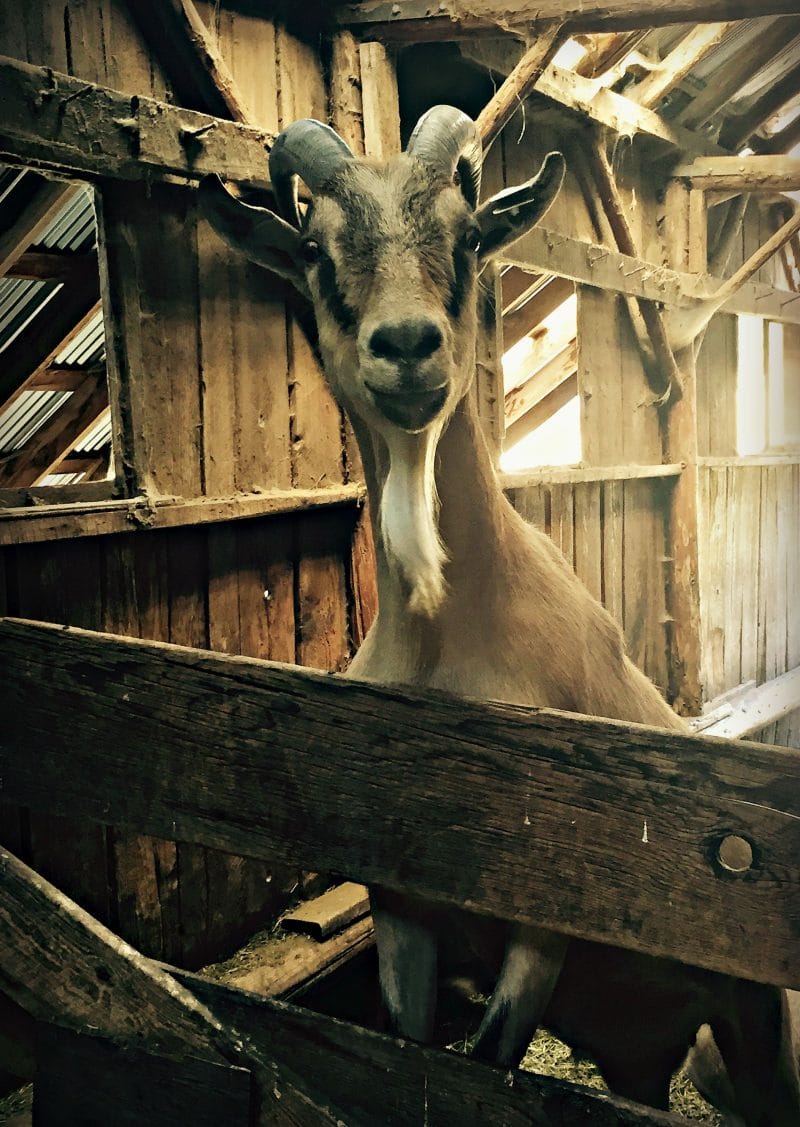 As a huge proponent of locally and sustainably raised animal products, Willow Witt exceeded my expectations. It is really so incredibly cool to be able to see how your meat is raised, and to have it be just how you pictured a farm to be when you were a kid.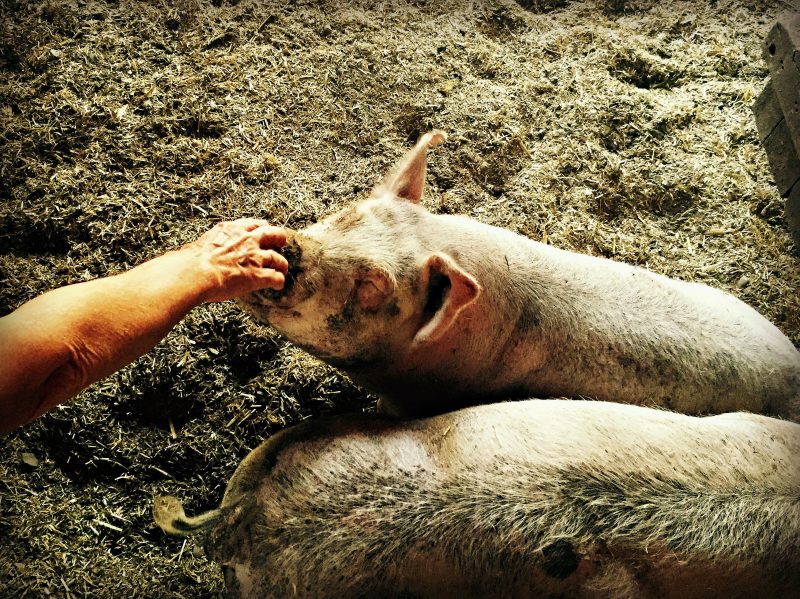 All of the animals were genuinely happy, and all of their pens were very clean. The pigs are raised in a woodland setting, which is natural for them. They can dig and rut and wallow like pigs are supposed to do.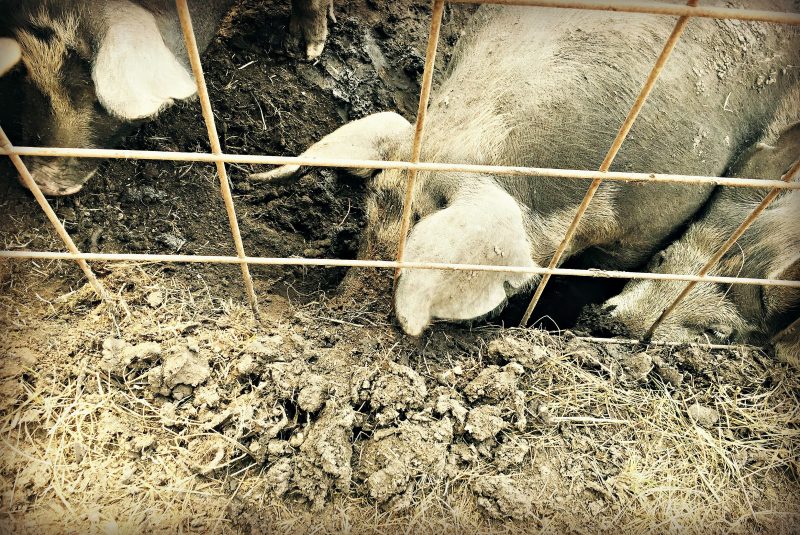 They are on a rotational paddock system so that they are never in one area so long as to ruin the natural environment. As the pigs are moved down the line of paddocks, the chickens come in behind them and they scratch and clean out all the bugs and whatever else is left.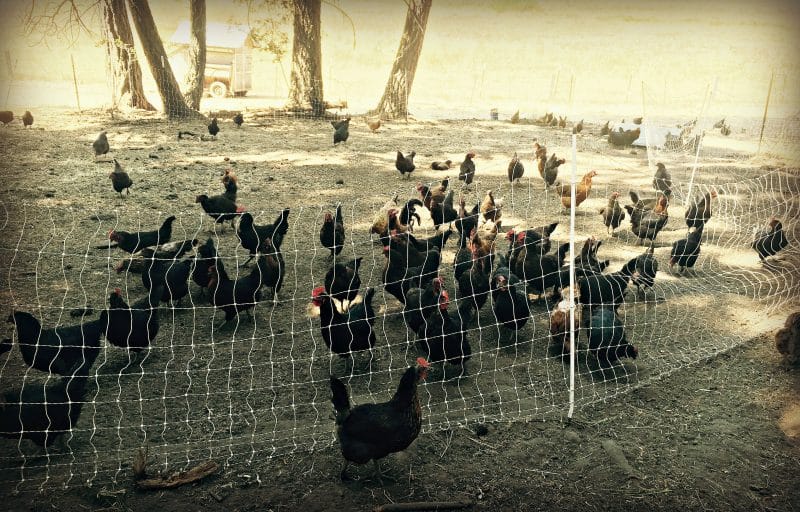 Make no mistake, these animals are raised for meat, milk and eggs (and thankfully for me I live close enough to be able to have access to it). This is were I got the beautiful pork shoulder that I used in my slow cooker pork shoulder recipe. In fact, they are also selling "locker pork" this year, which is either whole or half pigs at a reasonable price. The animals are killed humanely right on the property, and are butchered, smoked and wrapped to your specifications by the butcher of your choice. This is a great way to stock up on the best quality pork possible! Please contact Willow Witt Ranch for more details.
Besides raising animals, Willow Witt also grows vegetables in its high altitude garden.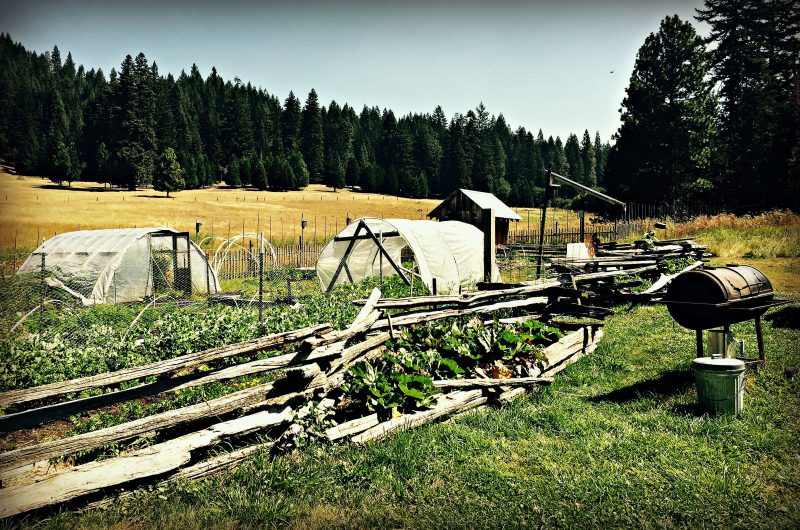 At around 5000 ft. elevation, nights are cool for most of the summer and greenhouses are needed to extend the season. But, when most of the other farms in the area are dealing with intense heat in the middle of summer, Willow Witt is still growing greens, garlic, onions, and strawberries.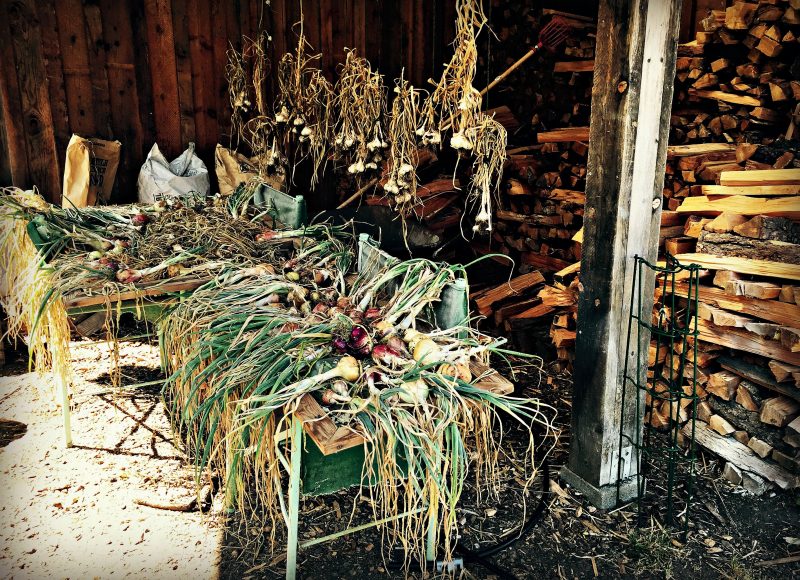 Of course all of these farm activities result in a whole lot of compost. Amazing compost, I should say, kept damp by water from a spring on the property.
Did I mention that the property is entirely off grid? Pretty much everything on this farmstead runs on solar power, which is so incredibly cool. A true dream that we will hopefully someday attain.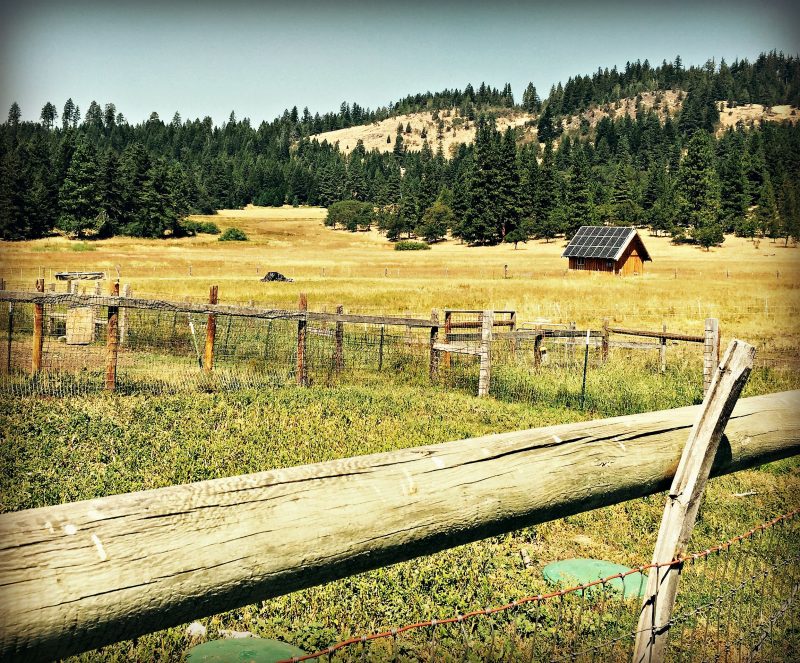 There is so much more to this farm that I didn't even get pictures of, like their amazing livestock guardian dogs (so sweet!), the random ducks waddling about, and the places they have available for rent for farm stays. I pretty much wanted to move in after our tour, so I can bet the farm stays they have are pretty darn cool. You can find more info on them here. All in all, I have nothing but good things to say about this amazing place!