In many instances, saving seeds is pretty easy. Cut open a butternut squash, scoop out the seeds, put a few on a paper towel to dry, and there you go. With some veggies, like zucchini and cucumbers, you need to let a few get pretty big – bigger than you'd want to eat, so that the seeds fully develop before saving. Saving tomato seeds is a little bit trickier, but isn't really that hard once you know what to do. Since tomatoes are one of the most popular veggies to grow, I thought I'd show you how to save tomato seeds by fermenting so that you don't have to buy any next year!

Why Save Your Own Seeds?
The main benefit to saving your own seeds of any kind is that you can select for certain qualities.
Many of our Roma tomatoes got blossom end rot, but there were some that didn't. Here are some great tips on growing Roma tomatoes that I will be following next time I grow them.
I'm going to save the seeds of the best tomatoes from the plants that didn't seem to be affected to see if that makes a difference next year. If you want big tomatoes, save seeds from your biggest tomatoes!
Of course, saving your own seeds is also great for for food security and cost cutting. I always feel better when I know that I have a good amount of homegrown seeds saved up.
It's also helpful to know how to save many different types of vegetable seed. This Seed Saving 101 post is a great resource for that!
Today I will be saving seed from some super sweet orange cherry tomatoes (they may be Sun Gold's, but I can't remember) and the Roma's.
We saved seeds from these same varieties last year, and these were grown from those seeds.

How to Ferment Tomato Seeds for Saving
I'll start by saying that you can just squeeze out the tomato seeds and dry them for saving, but you may not get a very good germination rate by using that method.
What tomato seeds really need is a bit of fermentation in order to remove the substance that coats the seeds and inhibits germination. It also might help to kill any diseases that are passed through the seeds.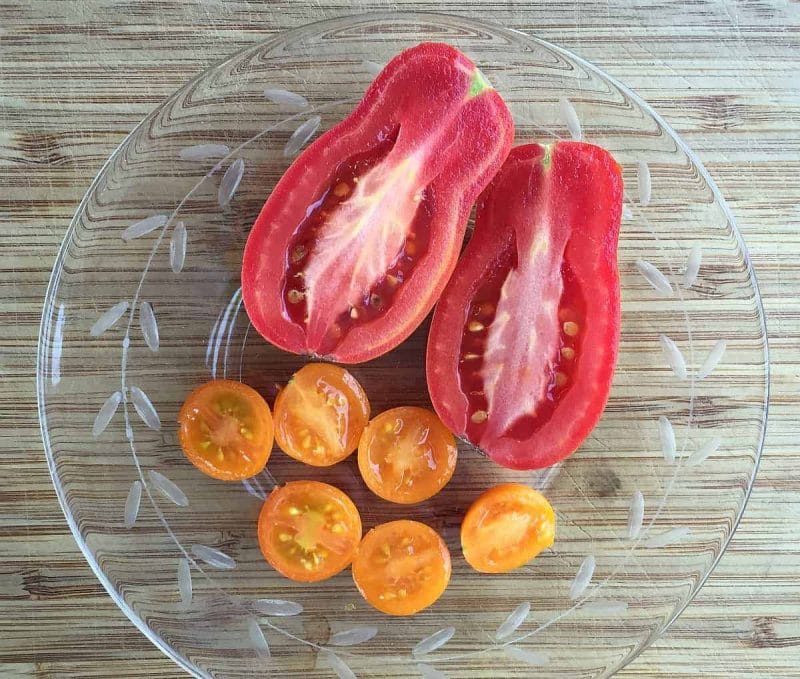 Even if you're not trying to select for some specific trait, do make sure to choose high quality tomatoes for seed saving.
Cut the tomatoes in half and squeeze out the seeds and as much of the juice as you can along with them. Be sure to separate different tomato varieties into different bowls so that you know what's what.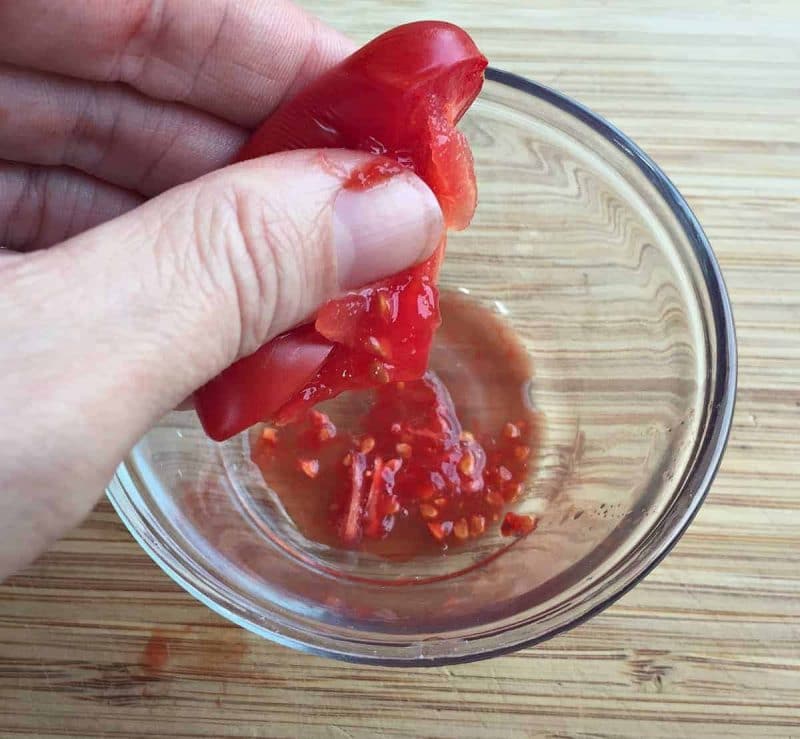 Once you've squeezed out several tomatoes, you should have a good amount of seeds and liquid in your bowl.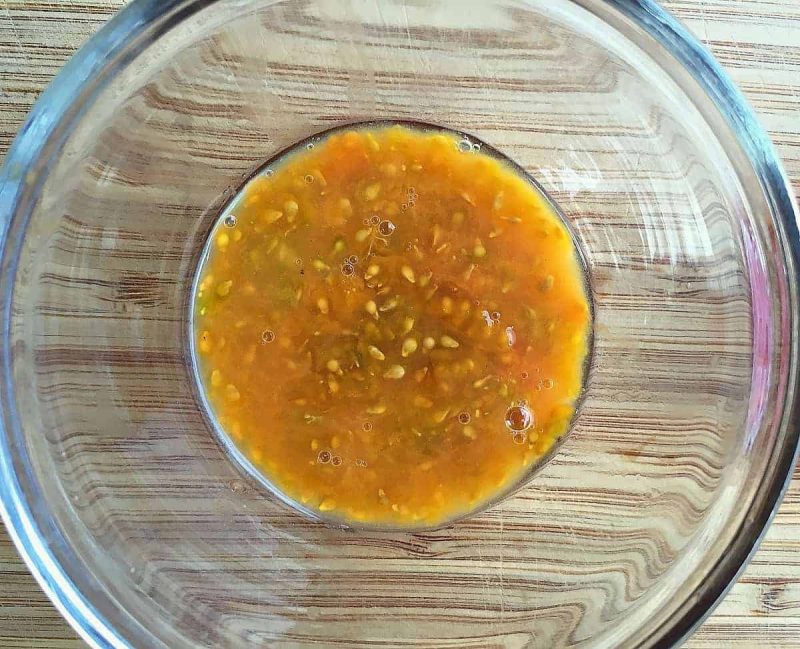 Cover the bowls with cheesecloth and a rubber band to keep bugs out, and set out of the way in a warm spot out of direct sunlight for several days.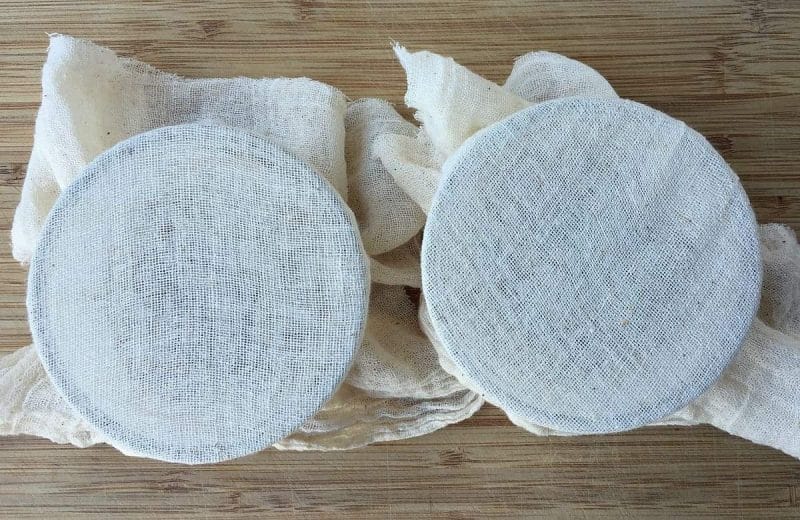 Wait at least three days, but up to a week is fine.
There might be a layer of scum or mold on top, that is totally ok and will not hurt the seeds at all. Just scrape it off and strain out the seeds from the liquid, then give them a quick rinse.
Put them on a paper towel to absorb some of the water, then transfer them to a plate to fully dry.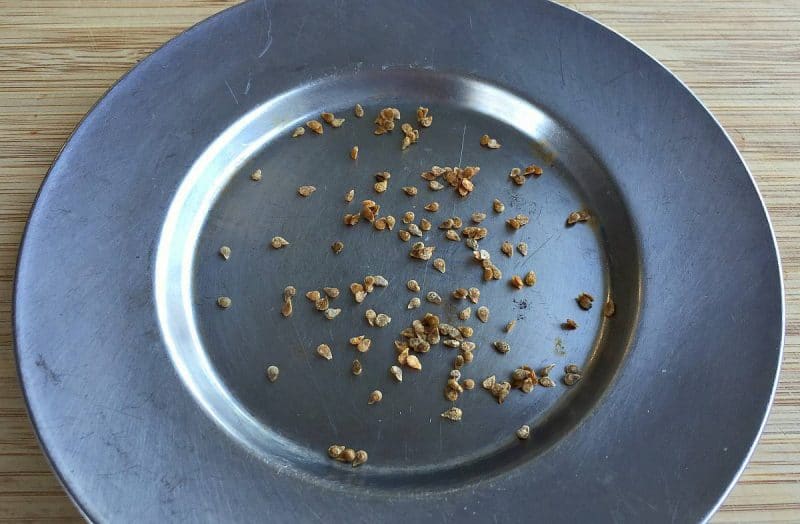 Once the seeds are totally dry you can store them in a small glass jar, a zip top baggie, or these handy printable seed packets.
Make sure you label them so that you know what they are when next spring comes around.
Trust me on the label part, I've made that mistake before! (Hmm, I wonder what these seeds are? Let's plant some and see).
Saving tomato seeds is as easy as that!
Here are some other great seed saving resources:
Have you ever saved seeds before? What are your favorite seeds to save?Save
Ways to use your tomato harvest: