These mushroom books for kids are my favorite and I'd love to share them with you! Mushrooms are a popular subject these days, and they are a great thing for kids to learn about. Whether you are homeschooling or just want to read more about mushrooms with your kids, these books are the perfect addition!

Kid's Books About Mushrooms
I love to find great books about nature for kids, and when they include mushrooms it's even better!
I find that kids are naturally drawn to mushrooms when outside, making them an easy subject to delve deeper into.
Mushrooms come in all different shapes, sizes, and colors, and kids (and adults like me) find that to be super cool!
These mushroom books for kids will help you and your family enjoy and learn more about mushrooms at home. Some are educational and some are just for fun, but they all are a wonderful addition to your bookshelf.
If you are looking for more than mushrooms, I also have a post on the best foraging books for kids!
Related: 5 Easy to Identify Edible Mushrooms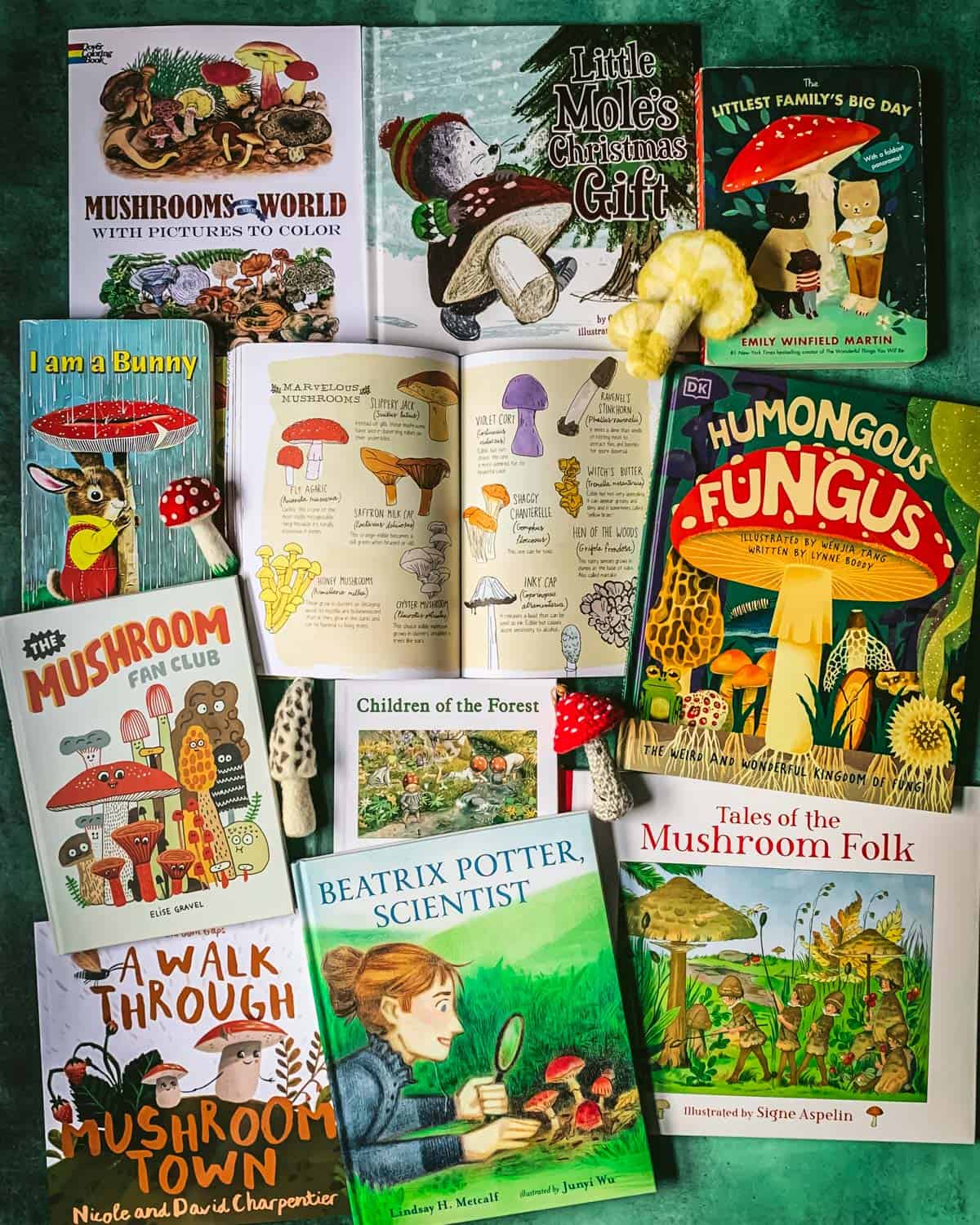 Mushroom Books for Little Kids
These mushroom board books are for the younger set of kids. I love the stories they tell and the fact that mushrooms are included!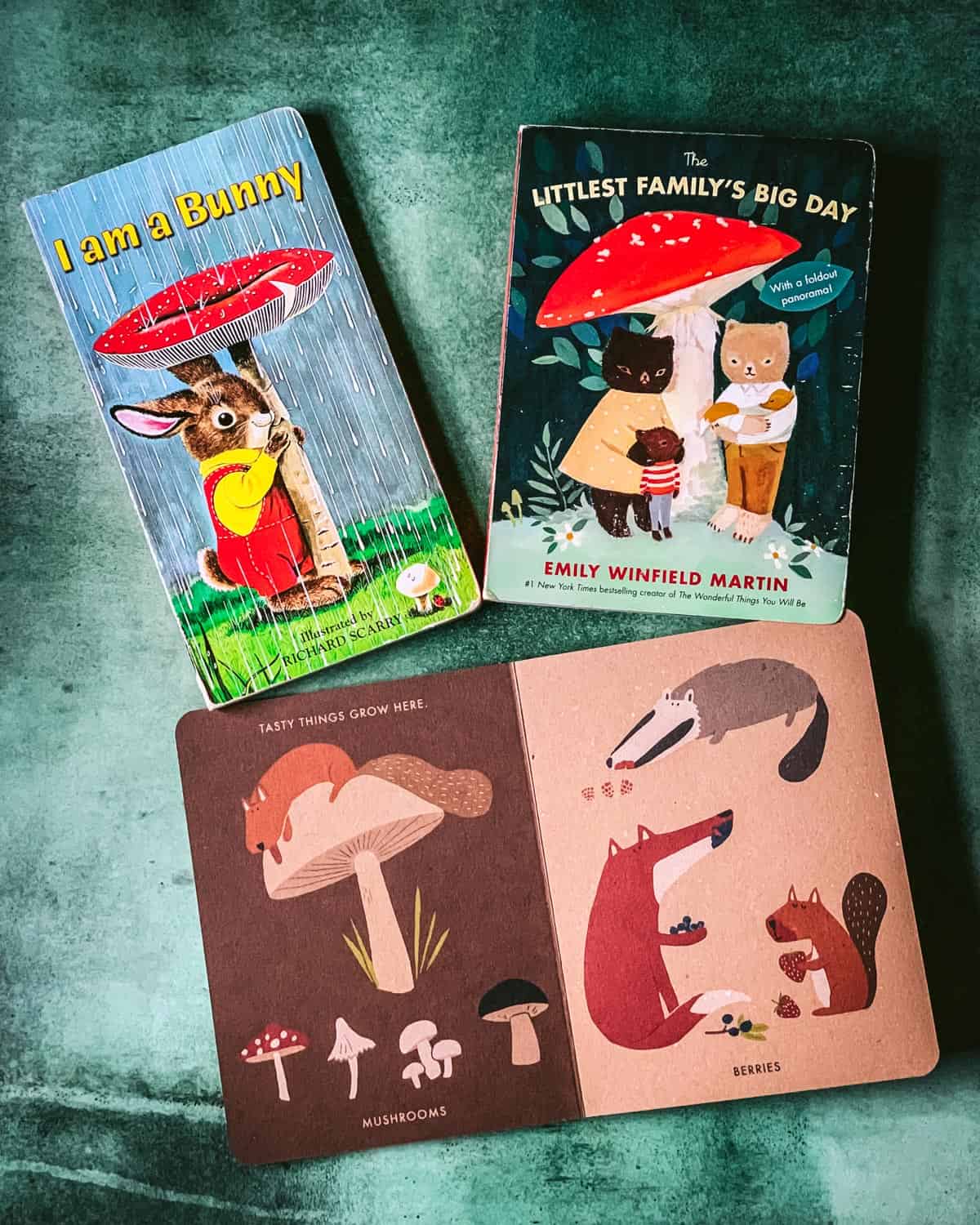 Mushroom Storybooks
These storybooks about mushrooms are fun to read! While they are more for entertainment rather than learning, they are still great to have in your collection.
Mushroom Folktale books
These mushroom folktale books are just too sweet. They are classics with amazing illustrations that I love to look through myself!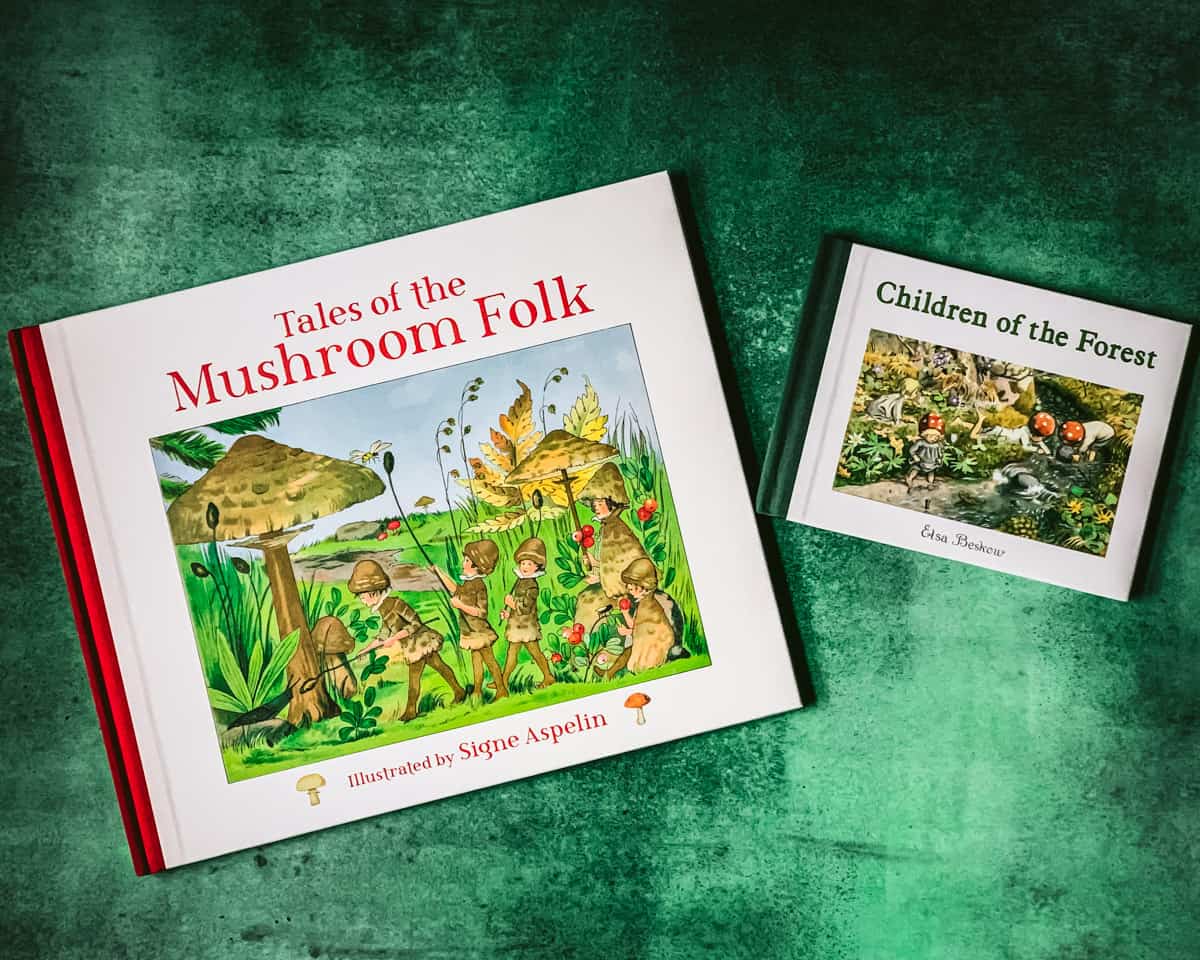 As I mentioned the illustrations in these two books are so good. Here is a page from Tales of the Mushroom Folk about the porcini family.
Here is a page from Children of the Forest. Notice how similar they are, but they are written by different authors and have different illustrators.
I absolutely love them both!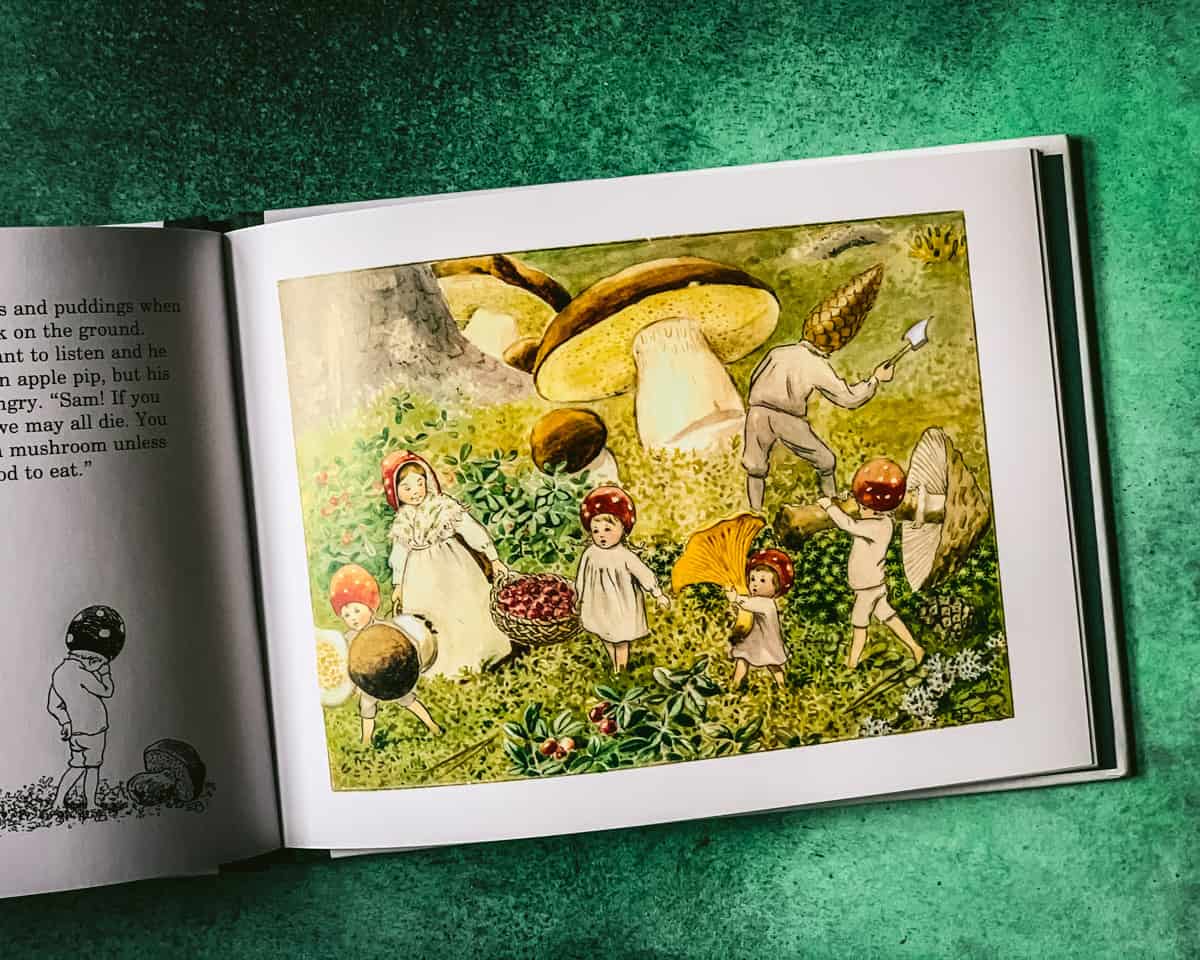 Mushroom Learning Books
There are some great books for learning about mushrooms too! This is perfect for when your kids start to get interested in identifying mushrooms or learning about their anatomy. They have great illustrations that will keep the interest of younger children as well.
These books are also a great addition to a homeschooling or wildschooling program!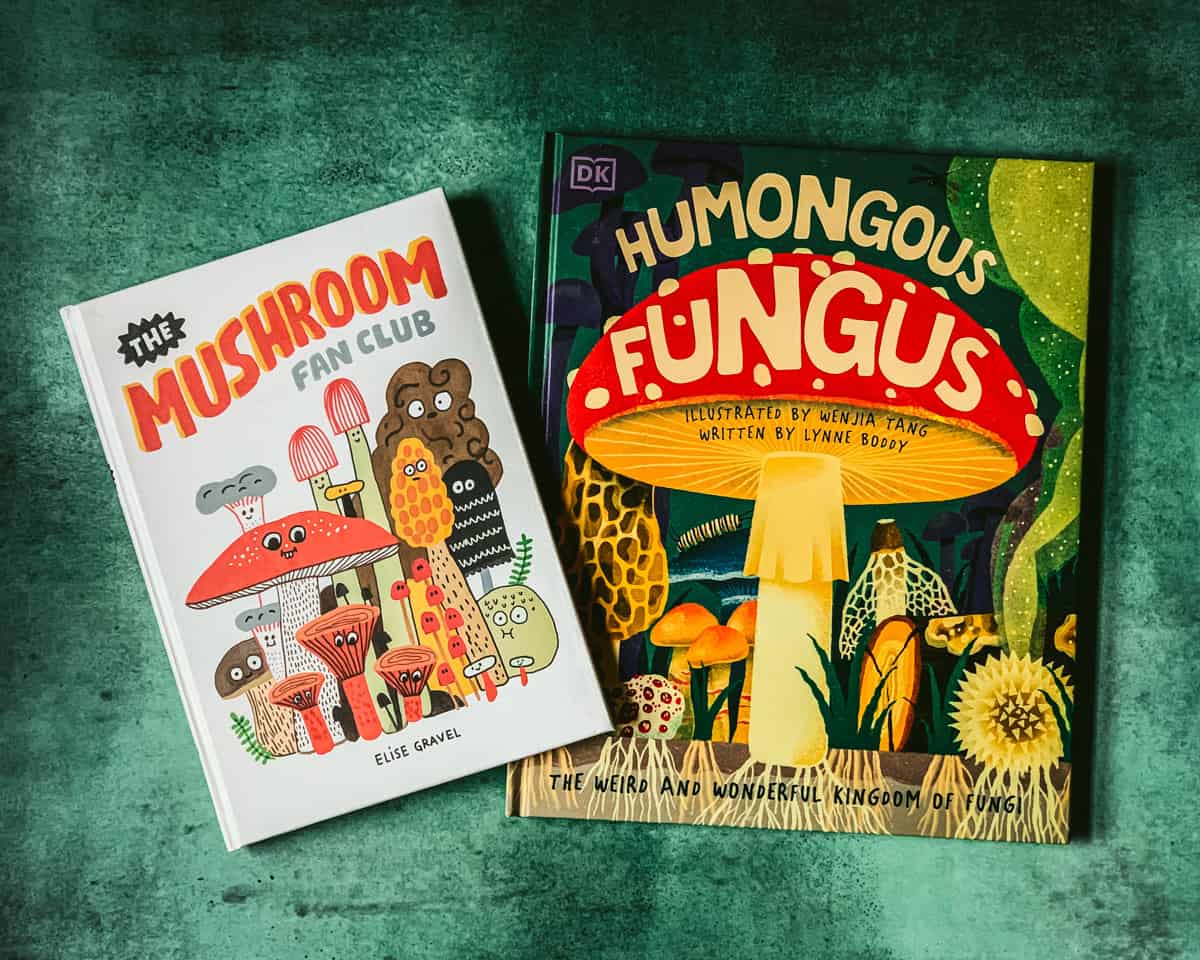 The Mushroom Fan Club is my four year old's favorite of all of these mushroom books! It is fun to read and has great information about mushrooms that kids can easily understand.
He has even been able to identify a few mushrooms in the wild based on what he learned from this book!
The pictures are cool too, here is an example.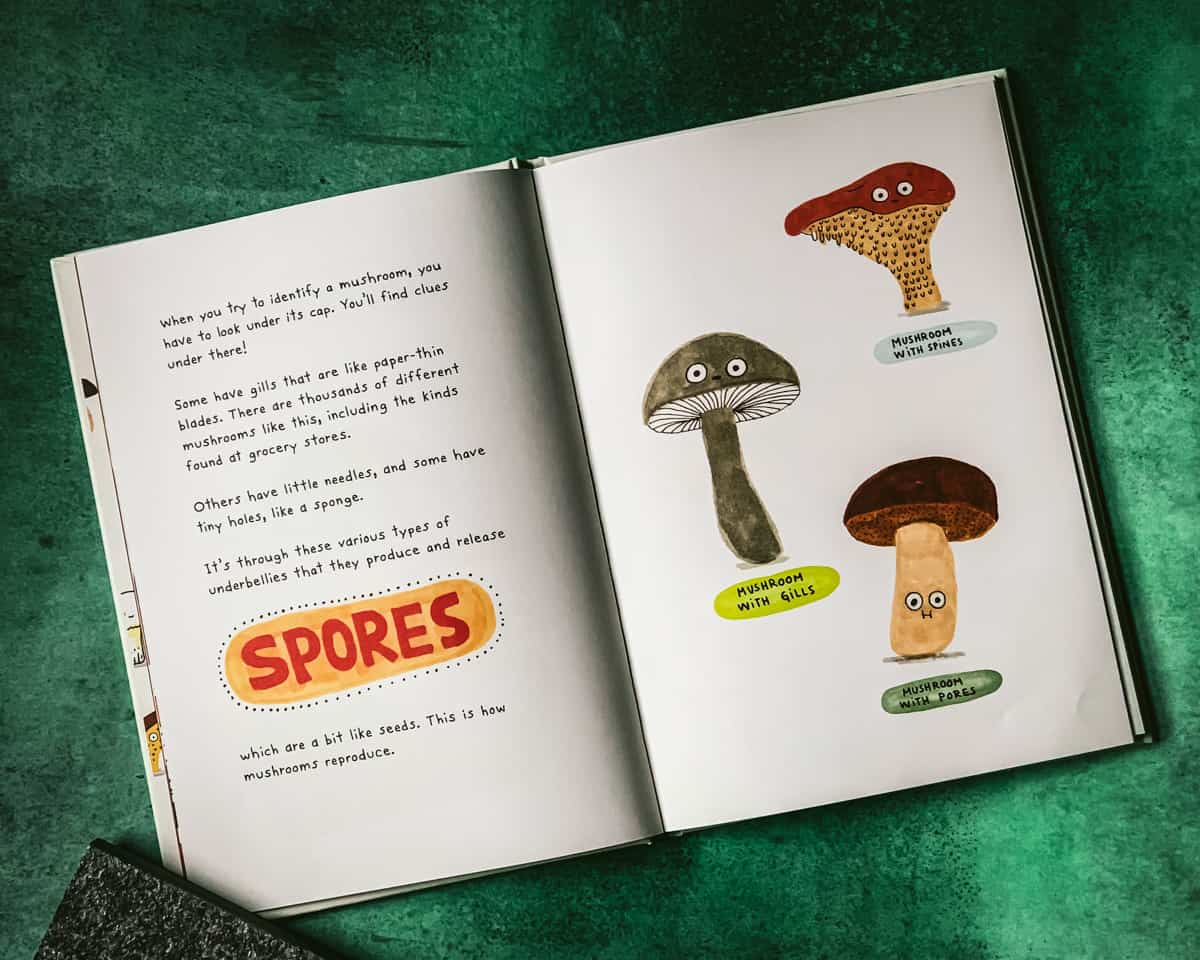 Humongous Fungus is a new book that is really awesome. It has great information on mushrooms, how to identify them, and their anatomy and life cycle.
Here is an example page from the book.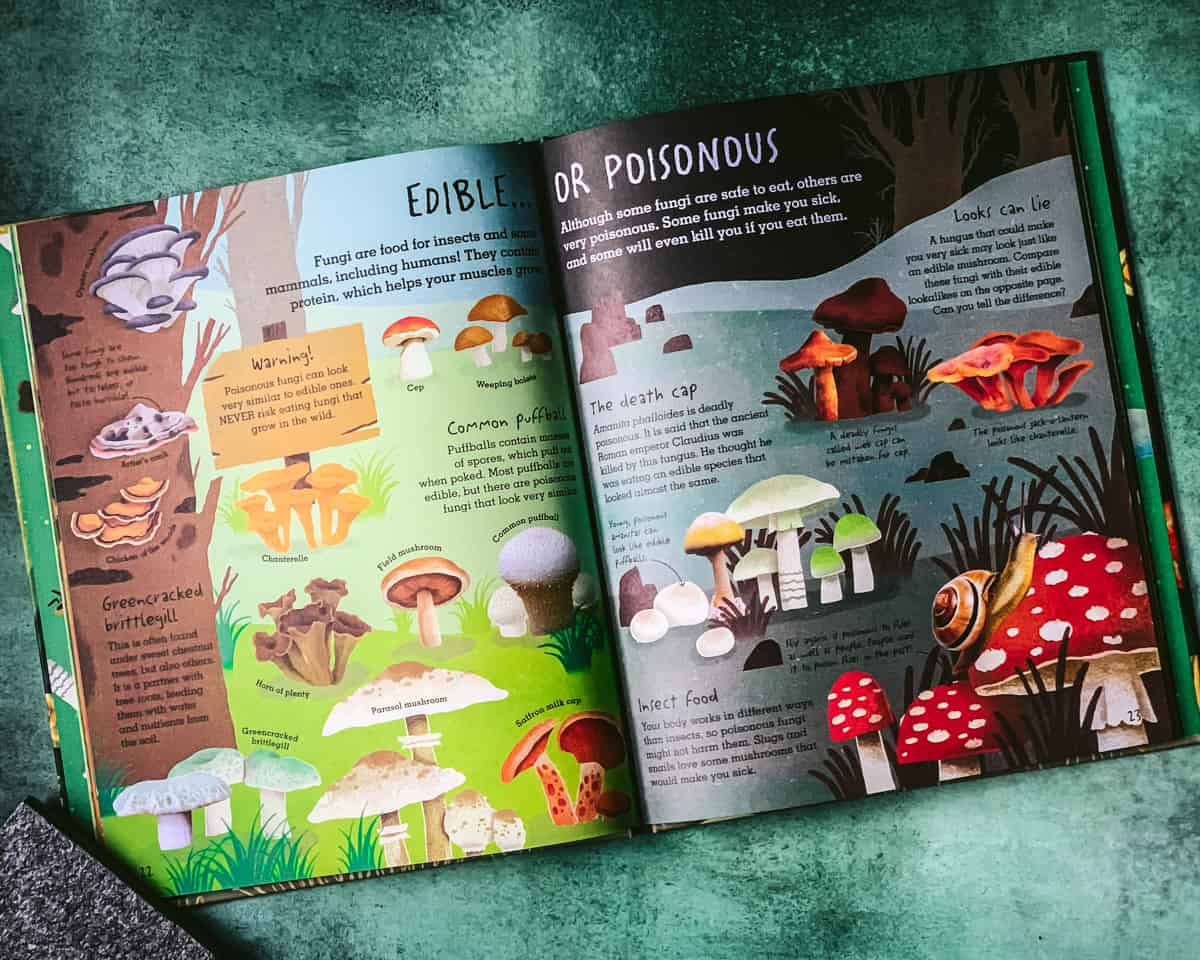 Mushroom Science Books
These books are similar to the mushroom learning books above, but take it one step further and delve a bit more into the science of mushrooms.
These are better for children who are a little bit older, but some younger kids may enjoy them as well.
I don't own the Fungarium book but have checked it out from the library and it is amazing!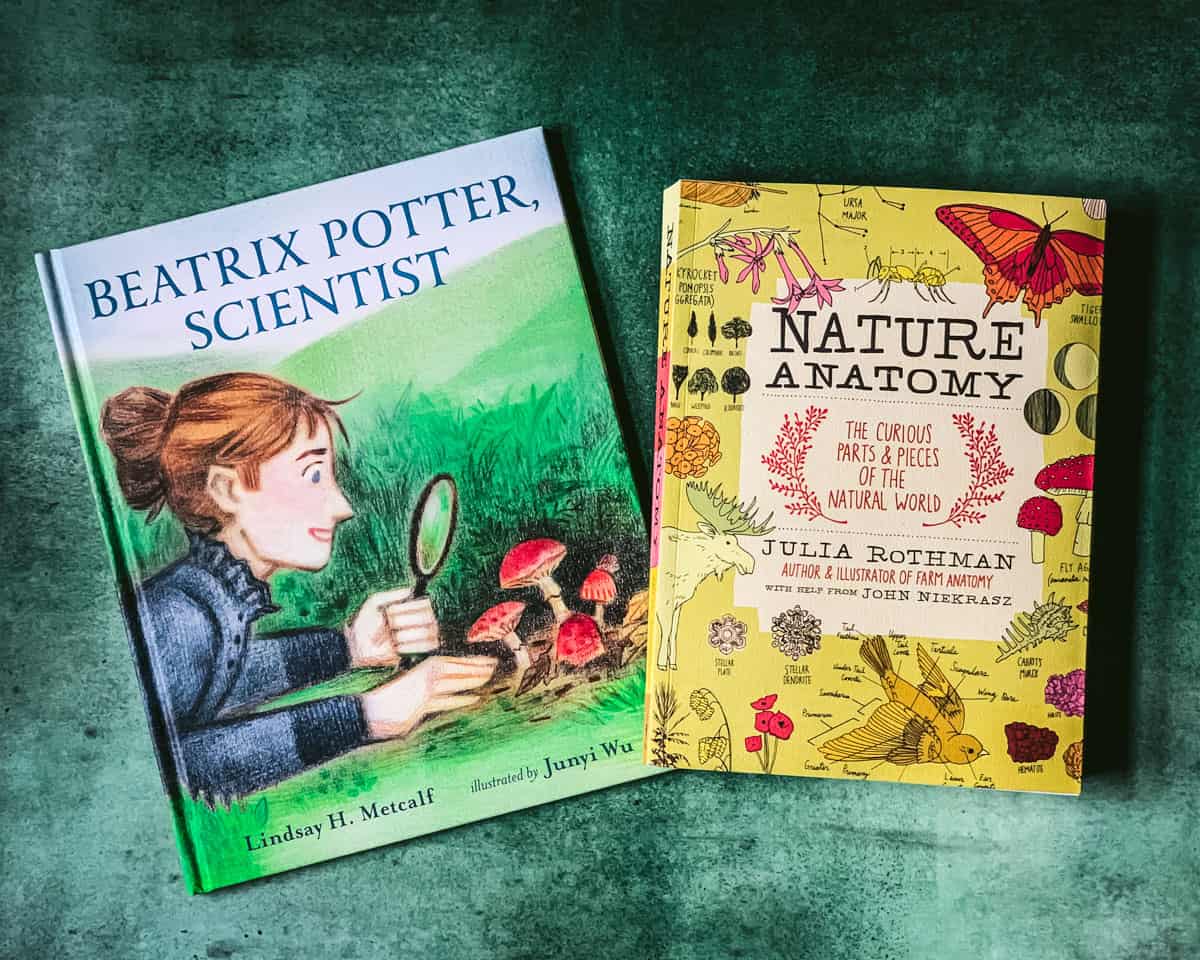 Beatrix Potter, Scientist is a really interesting true story about how Beatrix Potter, the author of Peter Rabbit, was an amateur mycologist!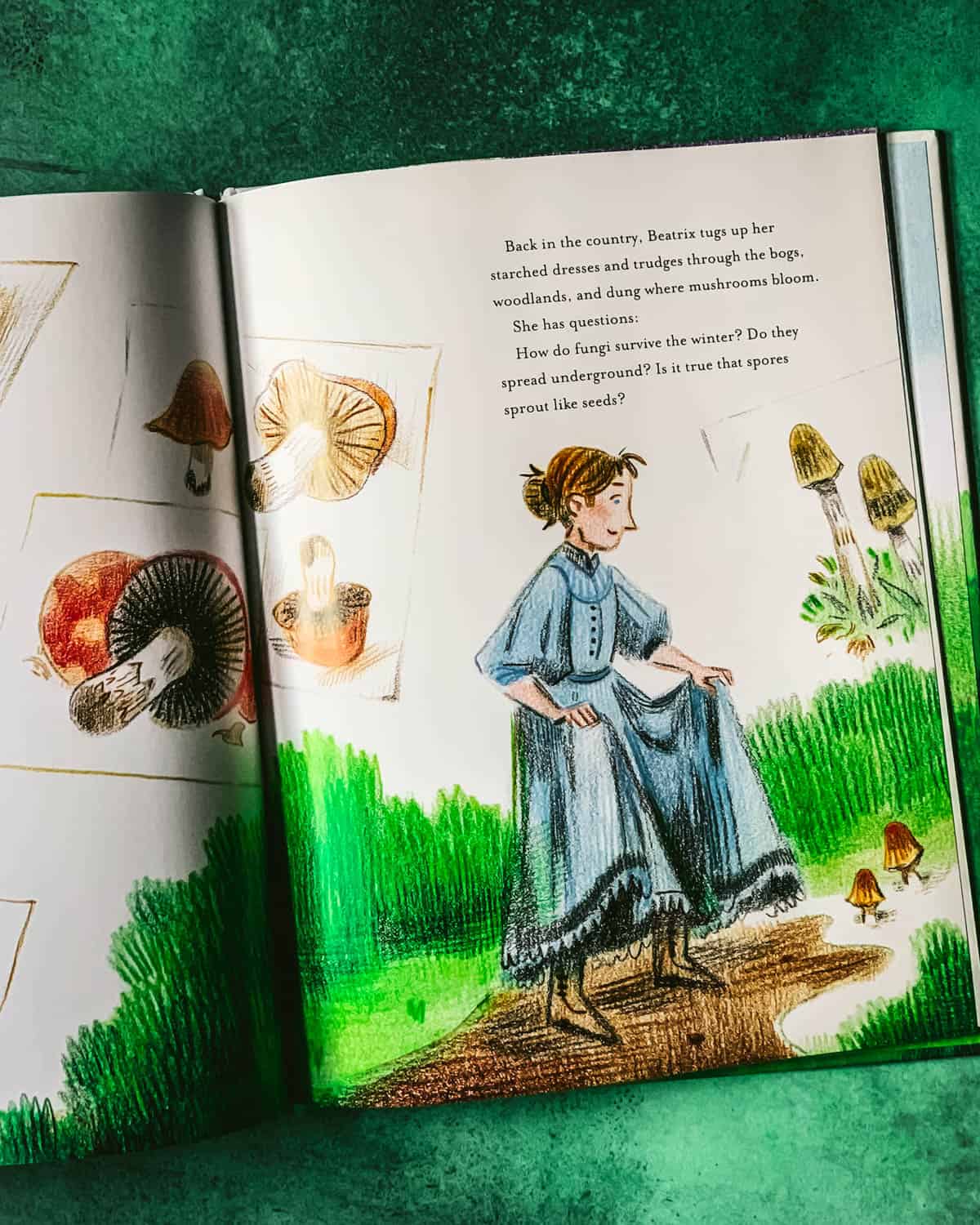 Nature Anatomy is an excellent book not just about mushrooms, but about all kinds of things that are found in the natural world. The section on mushrooms is great!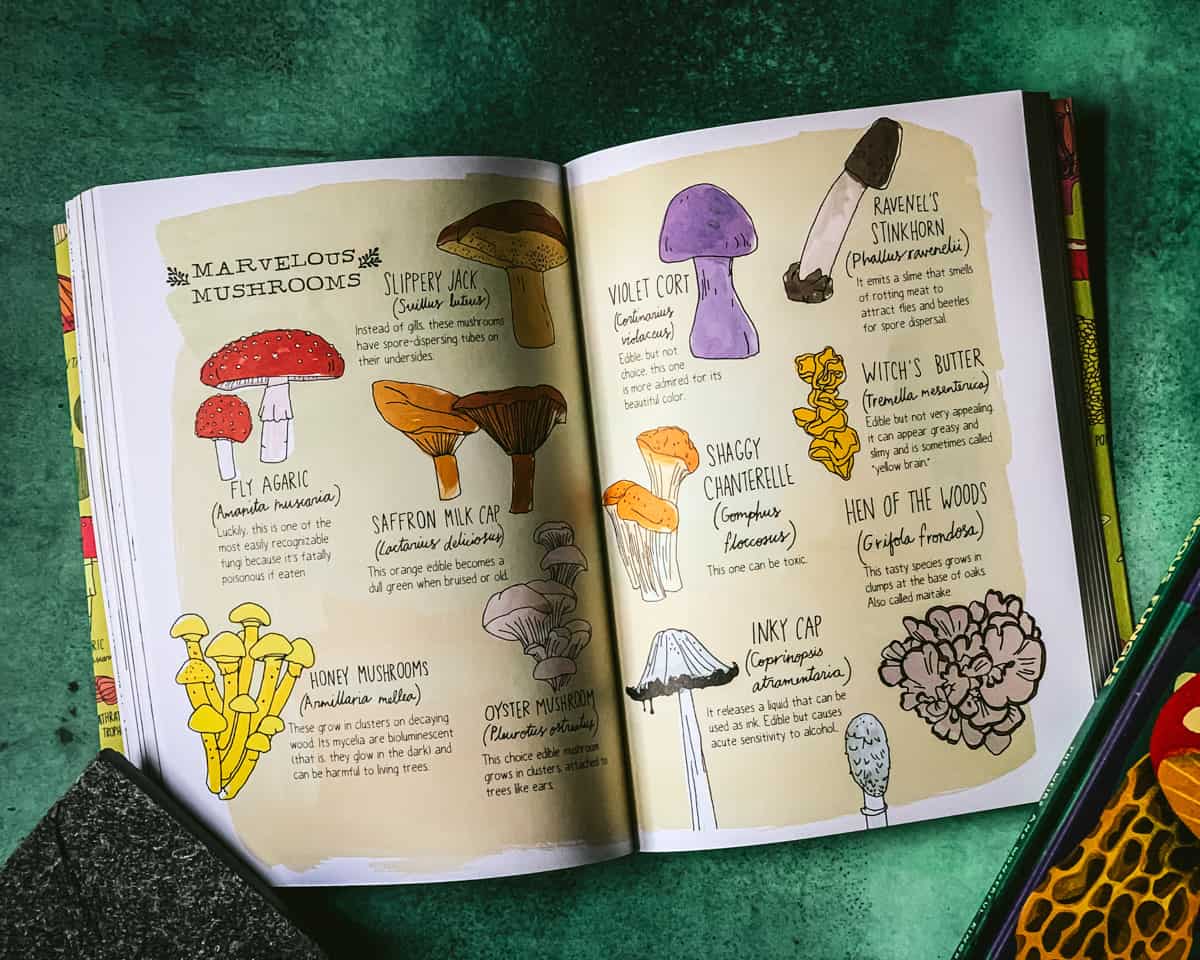 Mushroom Coloring & Activity Books
Of course, there are some nice mushroom coloring and activity books too! There is actually quite a large selection of these available, but here are two of my favorites.
Mushrooms of the World is especially great as it also contains informative parts written by David Arora (author of All that the Rain Promises and More, one of my favorite mushroom foraging guidebooks)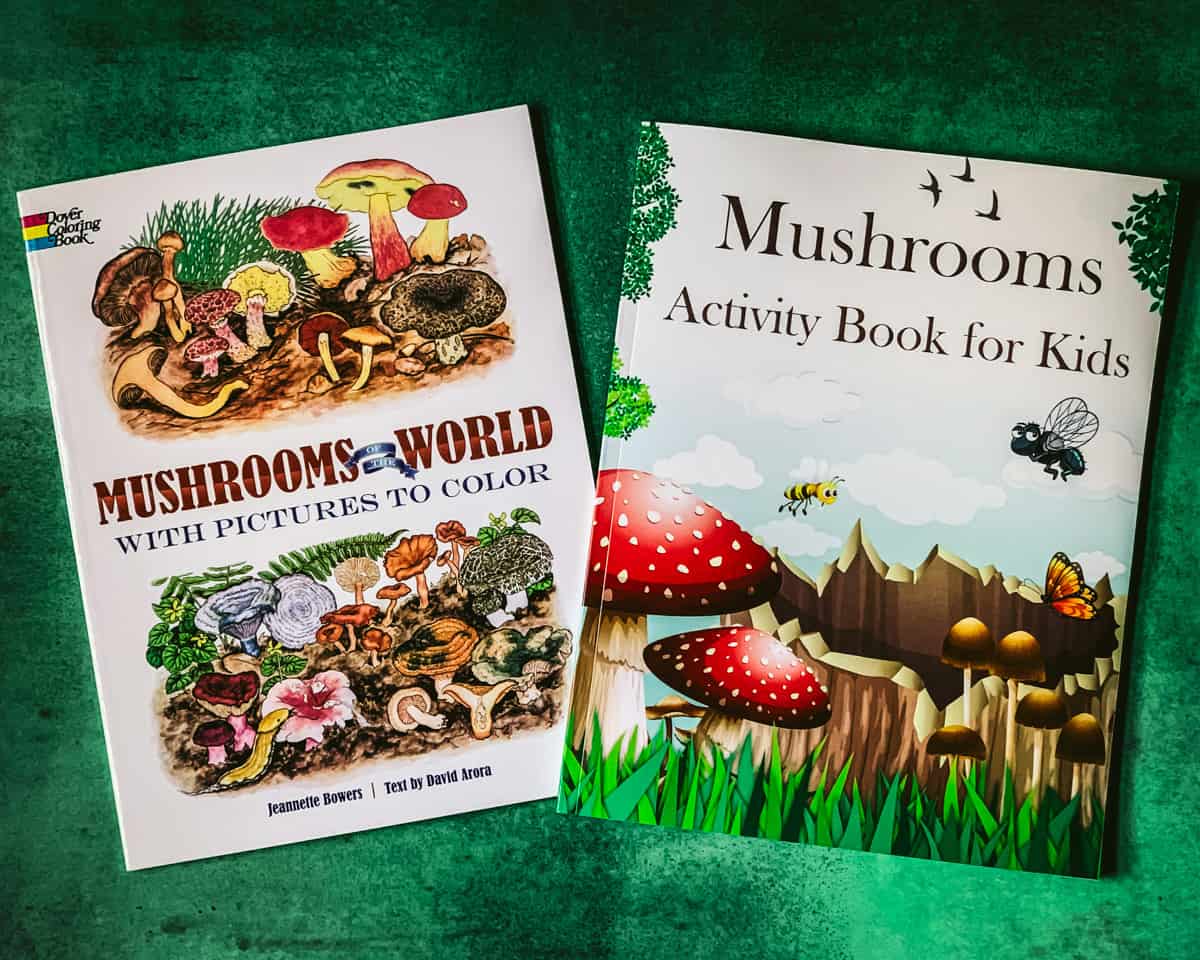 I hope you enjoyed this list of mushroom books for kids! Please let me know if there are any great ones that I'm missing. I'm always looking for new mushroom books to add to my collection!
More Book Guides
Here are some more book guides to help you find that perfect book for yourself or someone you care about!