Well, with the cooler weather also comes colds and flu, and I've been sick twice in the past few weeks. This is really strange for me as I generally have a strong immune system and rarely get what goes around, but I guess it was just my time. Boo! Since I'm still under the weather today, I have just a short and sweet updates post for you, all about rocket stoves and green tomatoes.
When I got back from a road trip to see my new niece, I discovered that Joel had made us a makeshift rocket stove out of cinder blocks.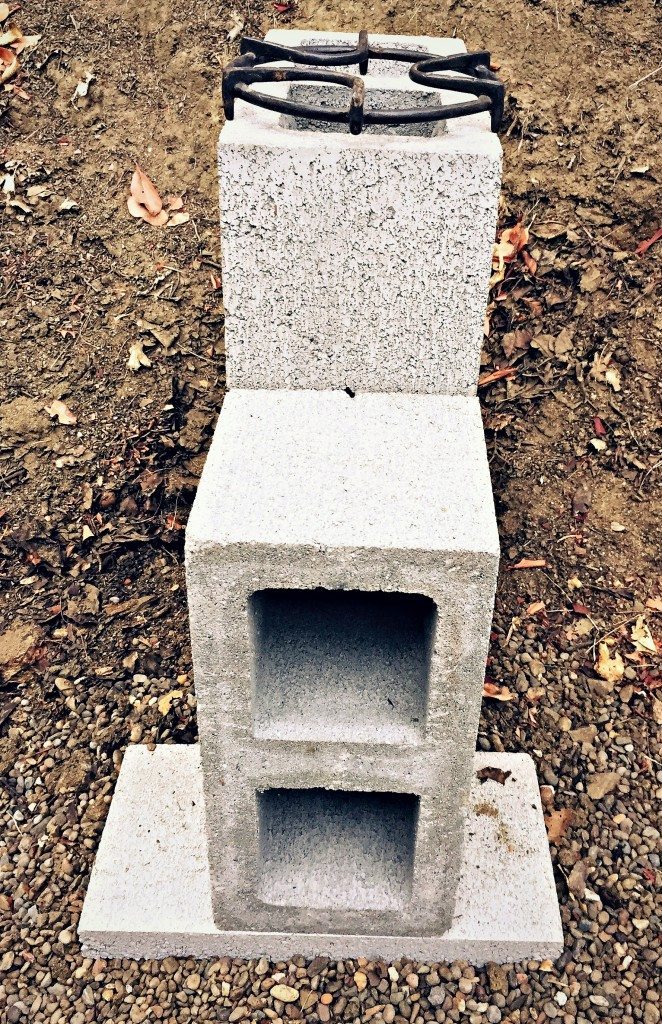 I will talk more about this later, but a rocket stove is a clean and efficient way to burn small amounts of fuel (wood) for the main purpose of cooking. Here is the top view: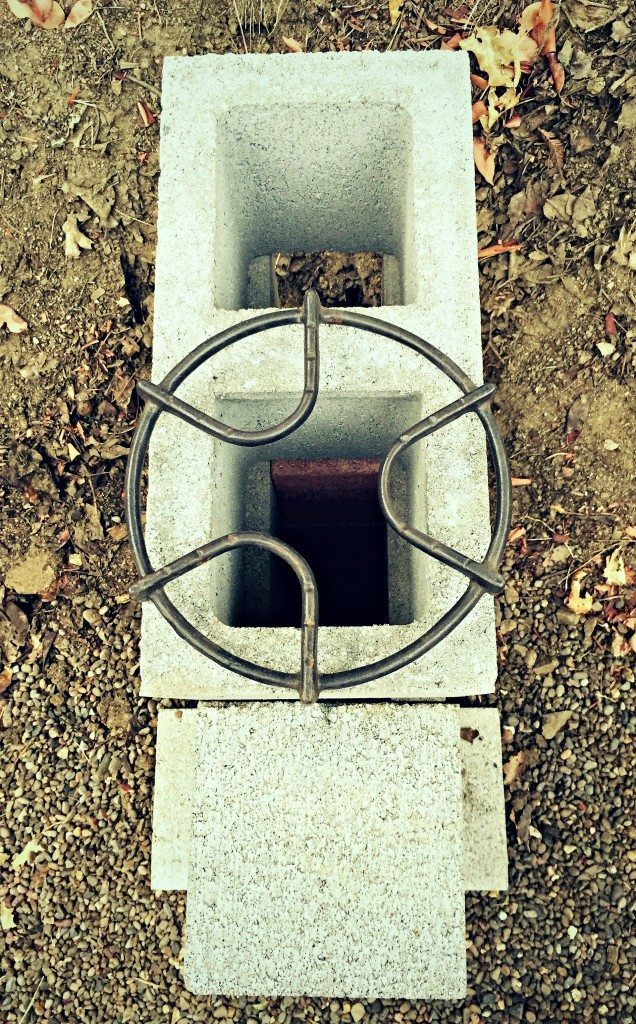 Of course, Cosmo the Kitten is usually nearby, this time checking out the new brick border that Joel also put in. He's always interested in whatever is new.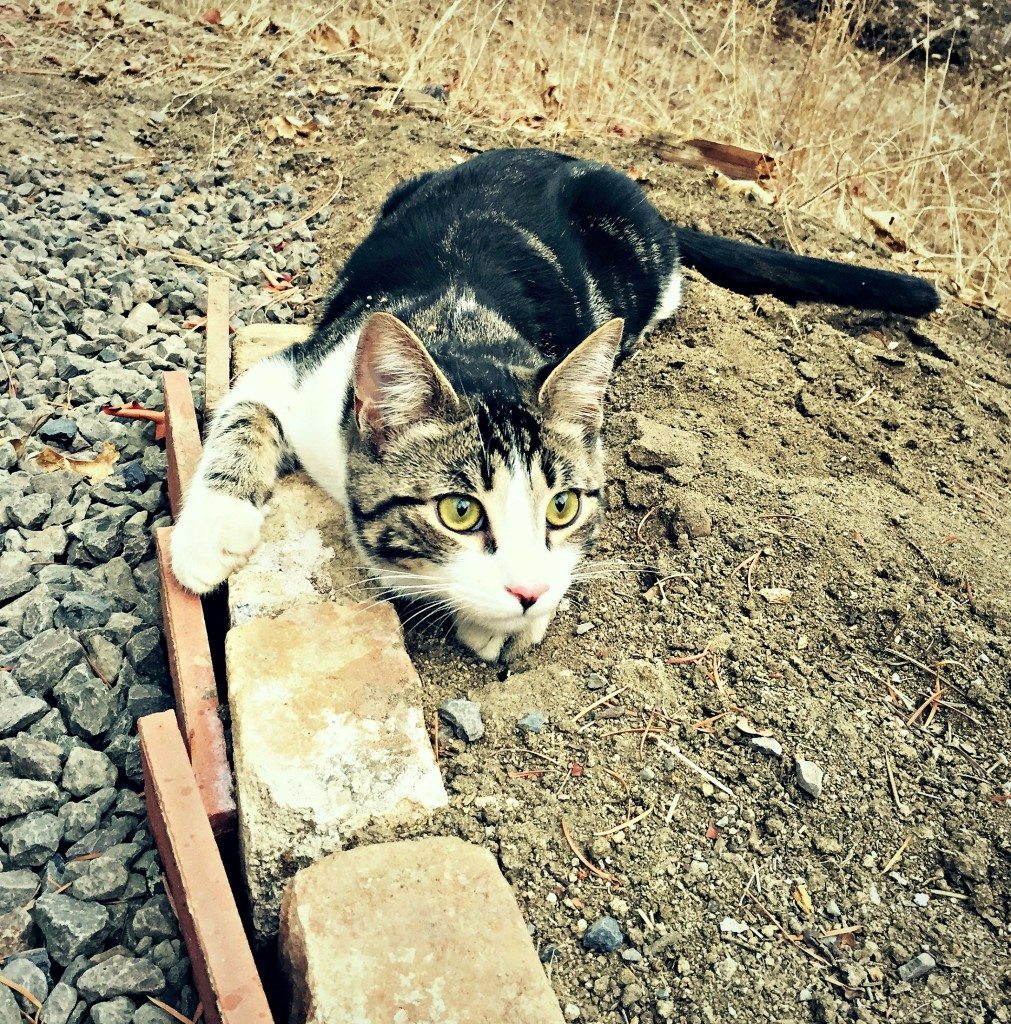 One morning when Cosmo was trying to climb on the cage that we put around the turmeric plant that we brought inside (the cage that was meant to keep him out of the plant), I discovered that we had a cute little mushroom growing in there as well. No idea what kind it is, and it was only up for about a day before it fell over and was done.
Also, most of the green tomatoes that we picked and brought inside are now slowly but surely starting to turn red.
The ones that were still very green and hard I decided to put to good use, however. I bet you can guess what I did with them!
More on that later this week…
Just one quick little reminder that today, Sunday Oct. 4th, is the last day to sign up for the Fall Semester at the Herbal Academy of New England before they close down to revamp all of their courses. You'll get the current price (before they raise them), plus you will still get all the updates once they're done. Not a bad deal! You can read my full review on the HANE Introductory Herbal course here.
That's all I have for you this week, short and sweet like I said! Hope you all are having a great weekend (and aren't sick like me). Talk to you again soon!