Hey my friends!  Here's the next post in my "What to do with your CSA Box Veggies" series, if you'd like to see the first two posts in the series check out How to Cook Beets and Their Greens and What to do With Cabbage.  This one is all about corn, how to make grilled corn salad with fresh herbs to be exact.  I must admit this is pretty much the only way I like to eat it, as I am not a corn lover by nature (corn on the cob sticks in my teeth too much, and canned or frozen corn just don't do it for me).  But, I've recently discovered that organic, locally grown (or better yet homegrown), non-gmo sweet corn is the bomb!  Here's how to do it up right.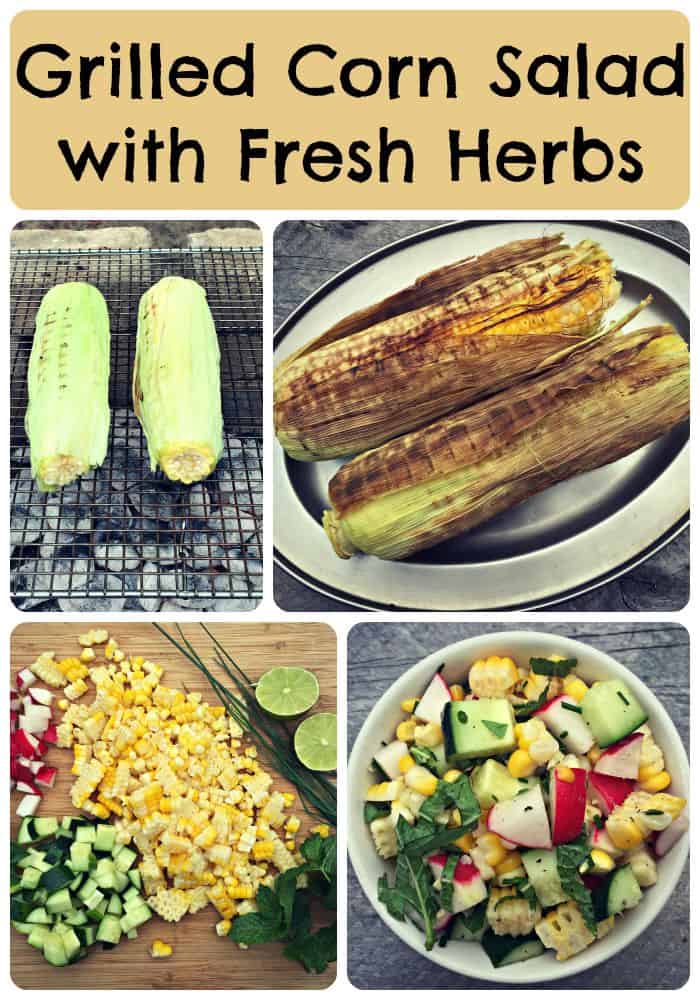 Here is what you will need to make this super tasty salad:
2 ears organic sweet corn
1 small cucumber
3-4 radishes
1 jalapeno
fresh chives
fresh mint
fresh basil
1 lime
olive oil
salt & pepper
First, peel the corn down to a single layer of husk and soak them in water for at least 10 minutes.  Then you will want to get your BBQ going, because this is a grilled corn salad, baby!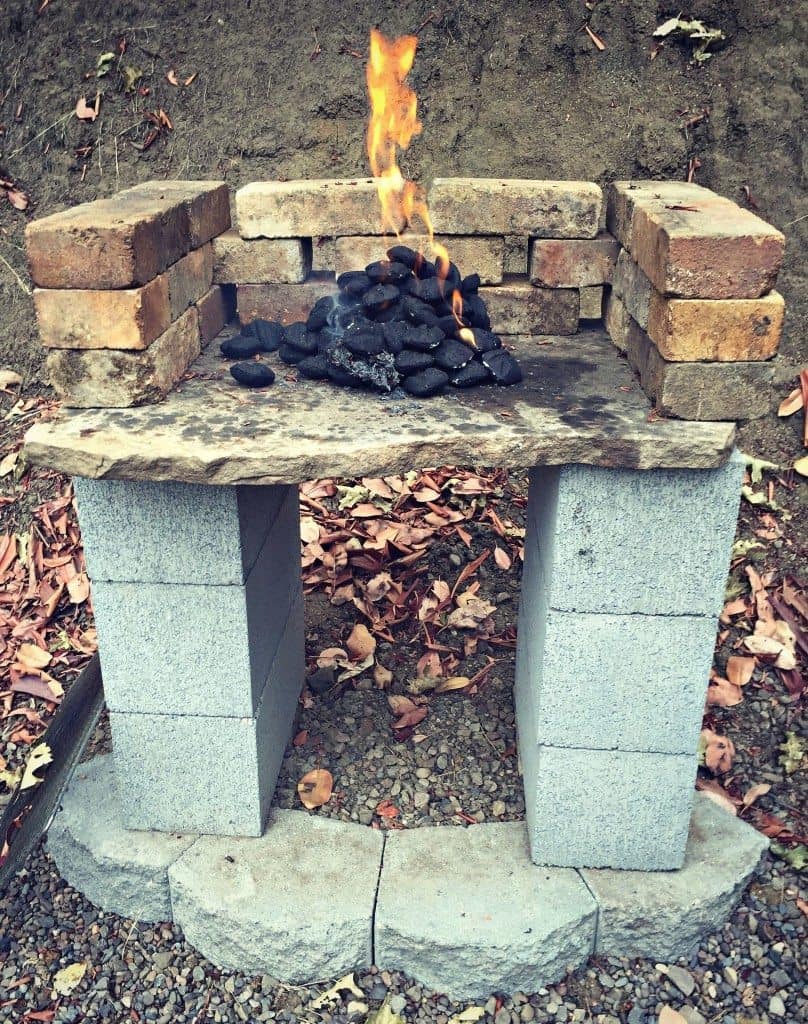 Isn't this a nice homemade BBQ that Joel built?  I love it!  Once your coals are hot put the corn on the grill.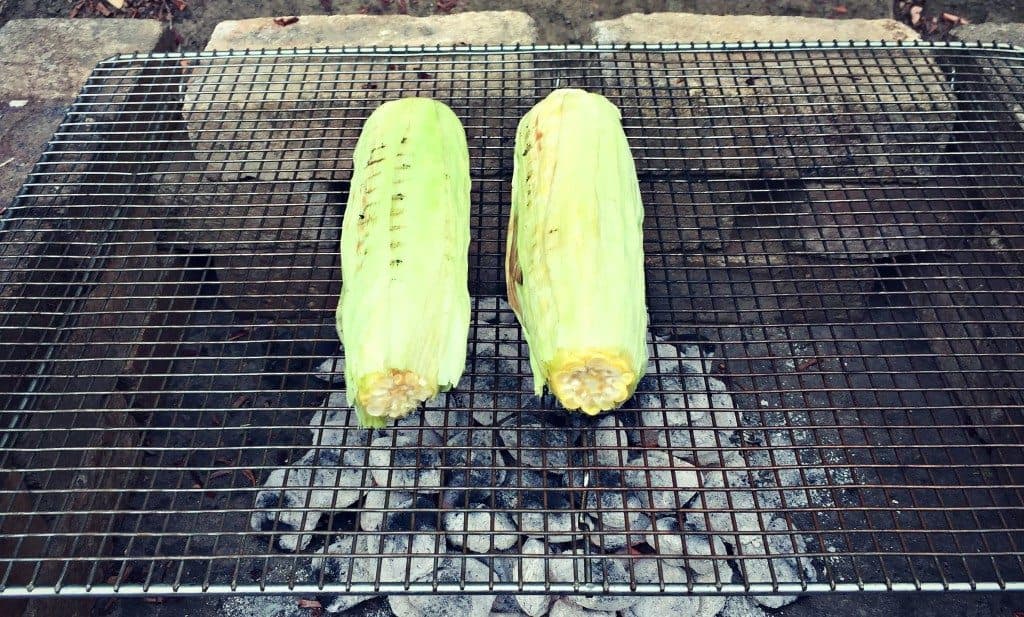 Give it a turn every 4-5 minutes until it is nice and charred on all sides.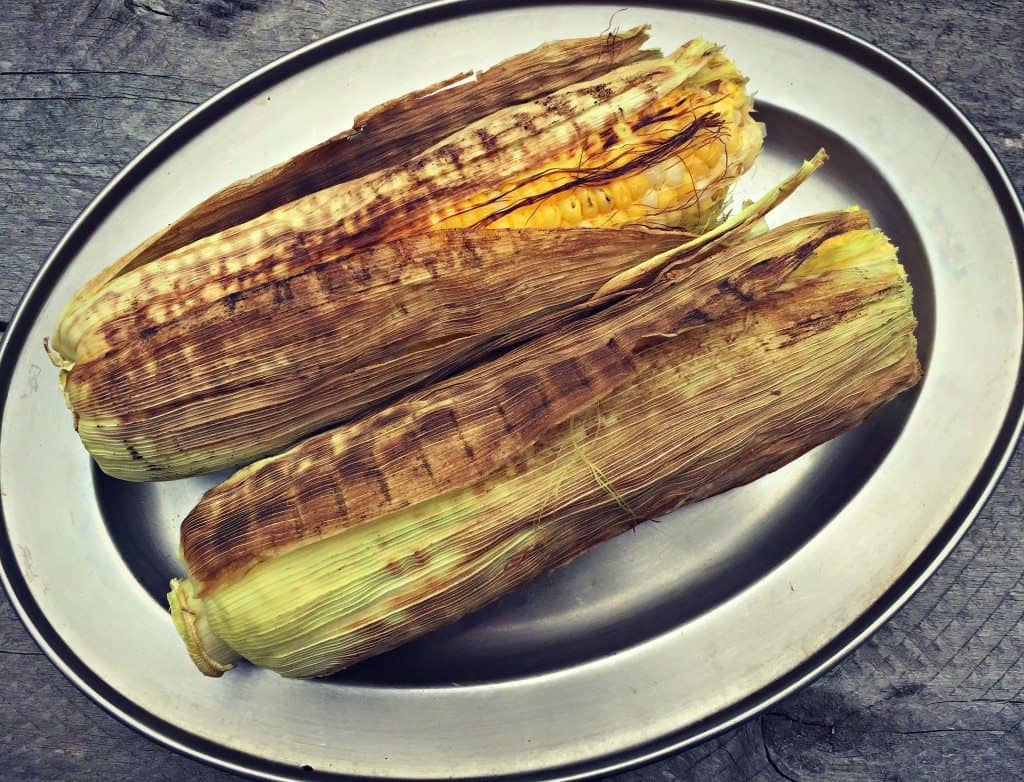 Then peel off the remaining husks and cut off the stem of the corn to make a flat base.  Use a large chef's knife to easily cut off all of the corn kernals.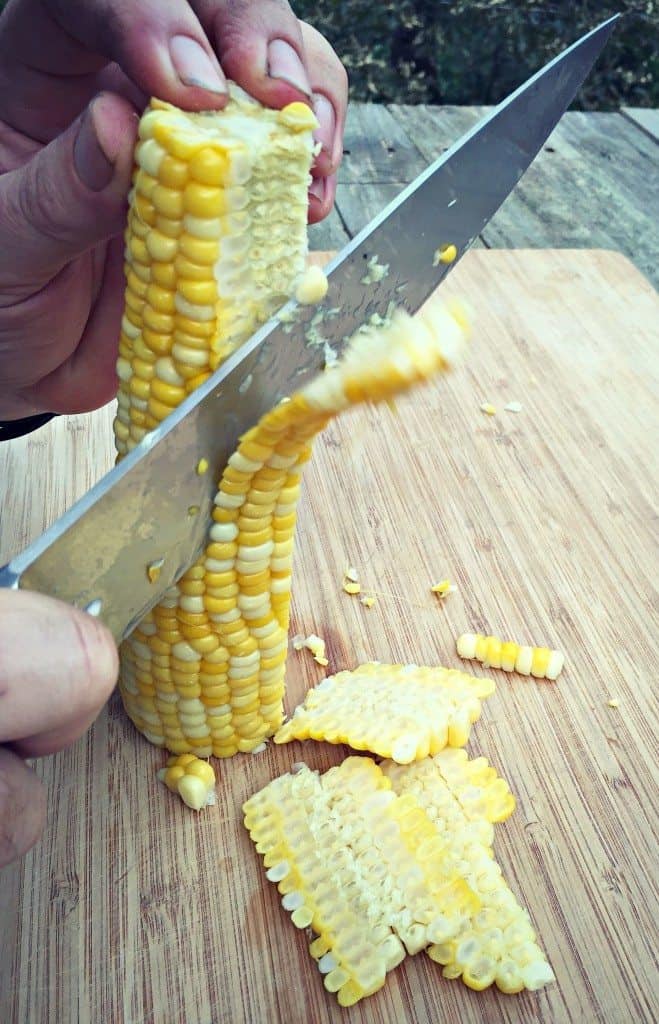 This corn was so tasty that I could literally just eat it as is!  It was so sweet and had a ton of flavor.  This is one instance when seasonal eating makes a huge difference in quality.  As the corn kernals cool, gather the rest of the ingredients for the salad.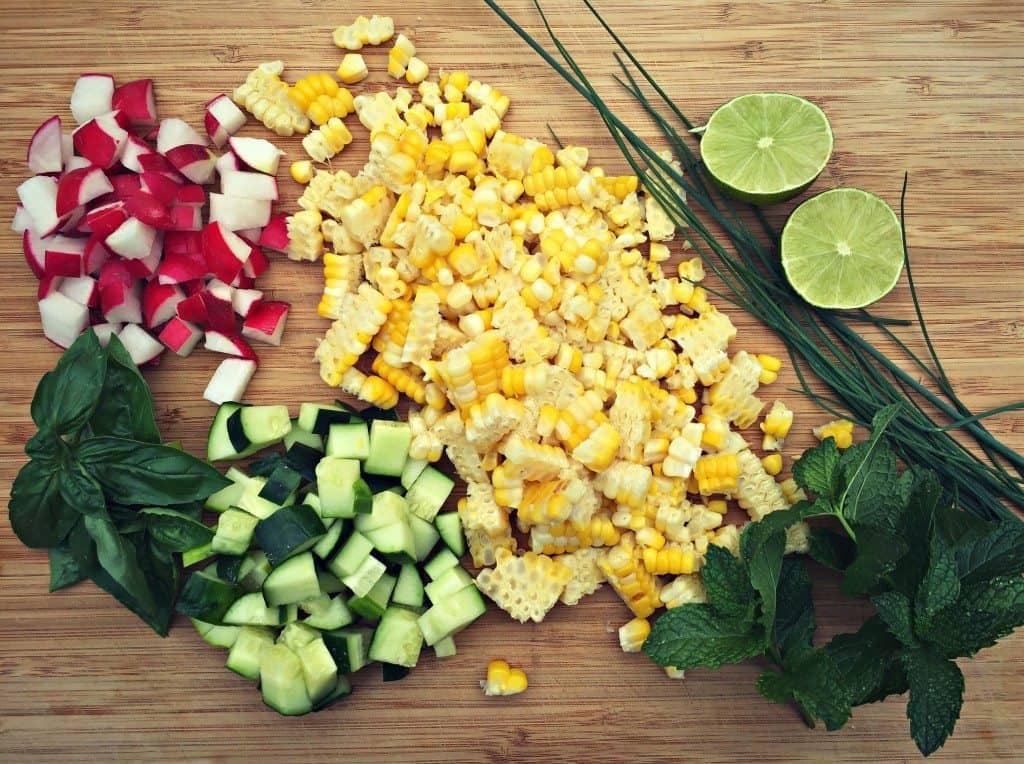 Dice the cucumber and radish, mince the jalapeno if using (we didn't this time, but if you like a little heat it works great in this), gather your fresh herbs and mince.  Mix together all of the veggies except the herbs.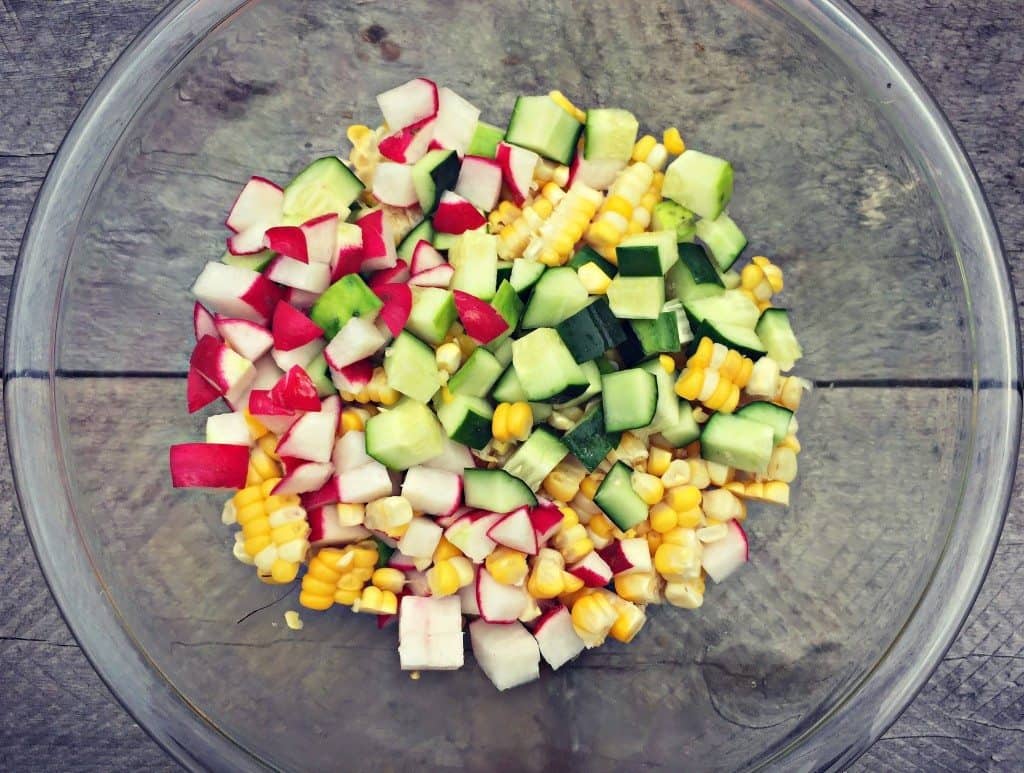 Then add the fresh herbs, juice from one lime, a small drizzle of olive oil (about 1 Tbsp), a bit of salt and pepper to taste, and mix it all together well.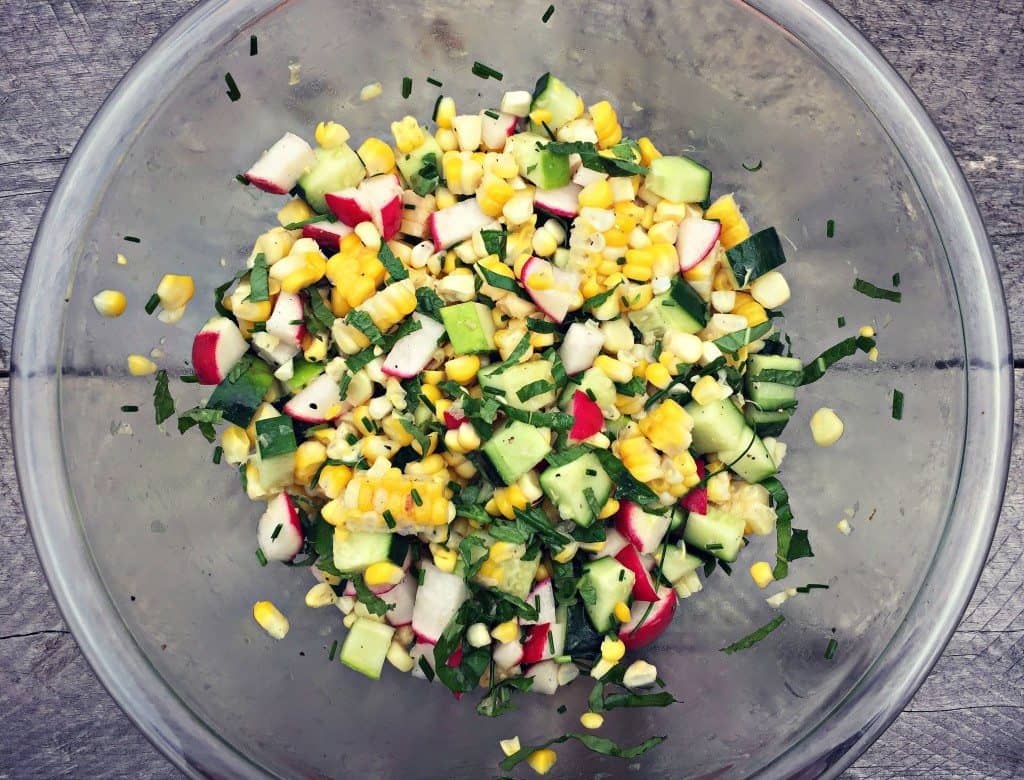 And literally, that is it!  When you have fresh garden vegetables you really don't need anything more for an amazing, lively, and bright flavor.
The fresh herbs are key here, and while I think the combination of mint, basil and chives work really well, there is a multitude of other herbs you could use with similar results.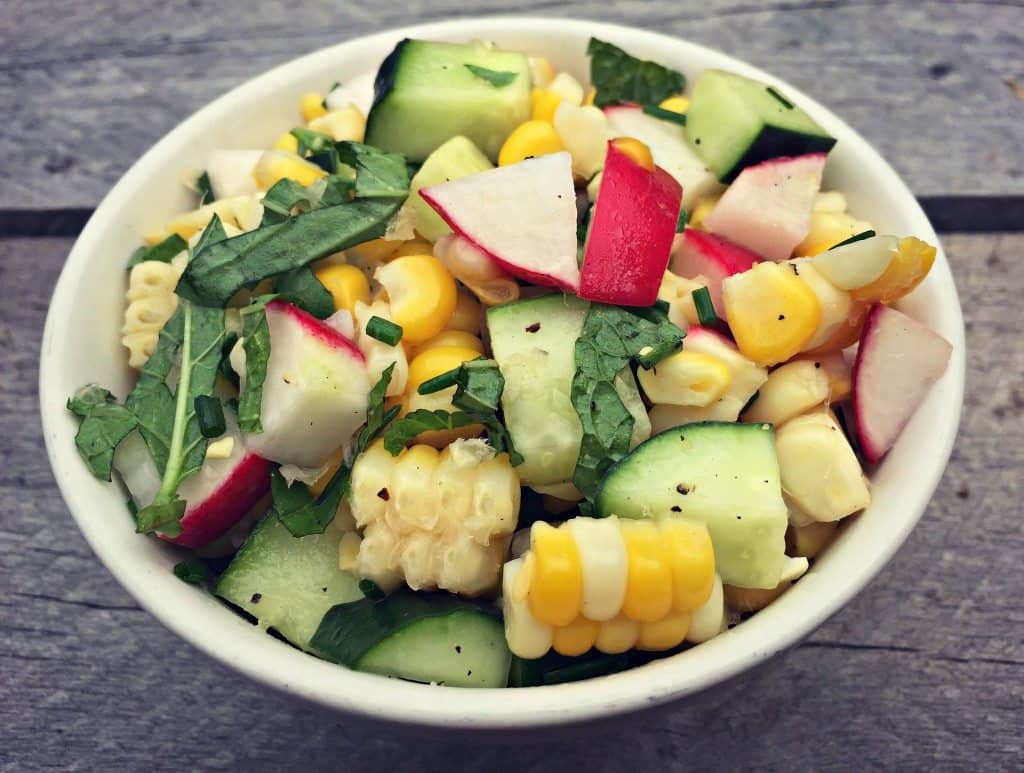 The one great thing about this recipe is that there is an unlimited number of variations on the same theme depending on what veggies and/or fruits you happen to have on hand.  Minced sweet bell pepper works nicely instead of the radishes, for example.  I recently made this with tomato, avocado and nectarine (with the corn, of course), using the same fresh herbs and it was really tasty!  So please, be creative and don't feel like you have to follow this recipe to a T.  Use what you have growing in your garden, what you get in your CSA veggie box, or what you can buy at the farmer's market.
Ok, time to get your corn salad on!