Hello my foraging friends! I have something a little different for you today. As we all know the holidays are happening soon, and with that usually comes buying gifts for those you love. In this gift guide for foragers and wildcrafters, I'm going to show you some items that I've found that can be used for practical purposes and also be given as super cool and fun gifts!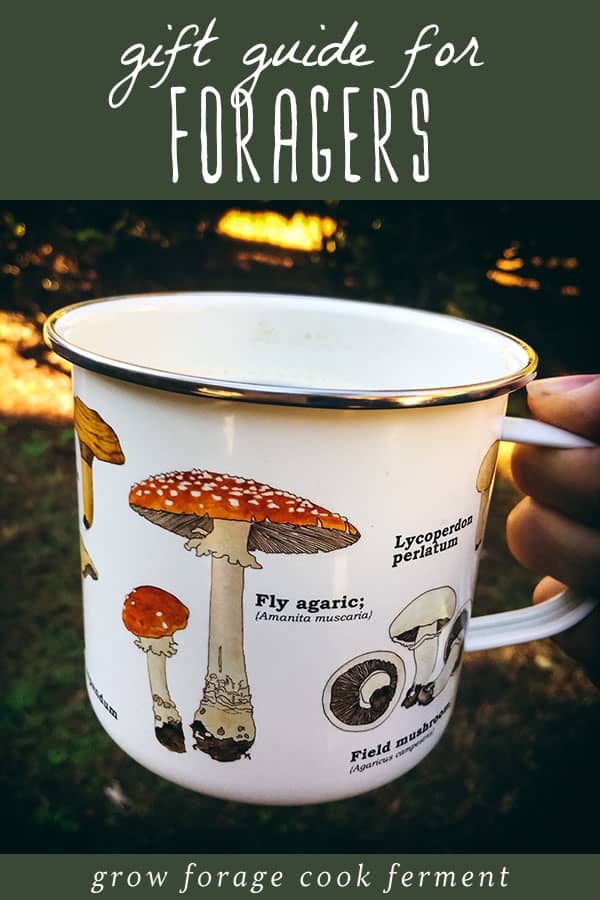 Foraging and Wildcrafting Gift Guide
Let's get going with this gift guide! I'm going to start with a few things for people who like to forage or wildcraft for edible and medicinal plants and mushrooms.
I'm starting with my gift guide for foragers and wildcrafters, but be sure to check out my other gift guides as well! I have one for Herbalists, another for Fermenters and Homebrewers, and a third for Backyard Gardeners and Permaculturists!
Foraging Baskets and Bags
First up are these beautiful and handy fair trade market baskets.
They also come in a medium and large size, and are perfect for collecting all types of wild edible and medicinal plants.
These baskets would also just be nice to have around the kitchen for storing fruits and veggies.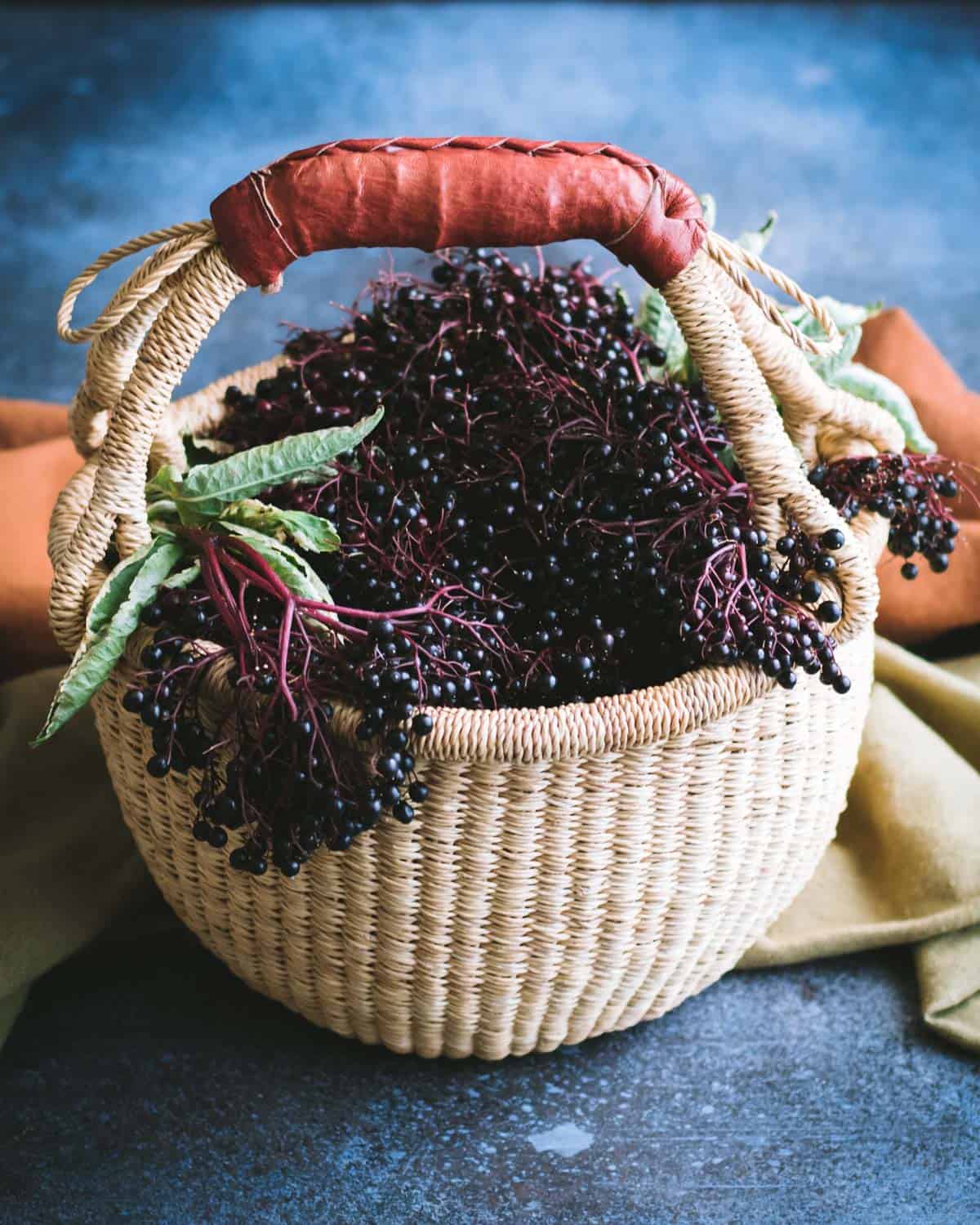 I also love having cloth bags for foraging when I'm out on a hike. These are lightweight, easy to stow in a backpack or purse, and perfect for when you find something unexpectedly!
They come in three different sizes, and I always make sure to have a few with me when I'm out in nature. I also store a few in my car, just in case.
Oh, and they are also great to use for produce instead of plastic bags!
Foraging Knives
Next up is this really cool Mushroom Foraging Knife made by Opinel.
This is the perfect knife for collecting wild mushrooms, well made and tested through time. It even has a handy little brush on the end for dusting the dirt off your 'shrooms!
While the mushroom foraging knife is pretty darn awesome and perfect for your mushroom collecting friends, sometimes all one needs is a basic foraging knife.
Joel is the knife aficionado between the two of us, so I asked him what his favorite all purpose foraging knife is. I almost regretted asking this question, as I got an hour long diatribe on every knife he owns and why it is good or not good for foraging purposes, plus the history and purpose of each and every one.
In the end, however, he was helpful in recommending this Morakniv Companion Fixed Blade Outdoor Knife.
According to Joel, it's a cheap, yet well made and highly effective knife, perfect for foraging. It's inexpensive enough that it's not a big deal if you misplace or lose it out in the field, yet still very sharp and durable.
Plus, it feels good in your hand, and apparently that's super important!
Mushroom Growing Kits & Spawn
Of course, if your friends and family love mushrooms but are worried about collecting them from the wild, you can always encourage then to grow their own oyster mushrooms at home with this Organic Mushroom Mini Farm from Back to the Roots.
I've never tried this kit, but it sure looks like fun!
You can also try inoculating your own mushroom logs with shiitake or oyster mushroom spawn plugs. I've done this before and it worked really well!
Mushroom Coffee
I'm loving the mushroom coffees and hot cocoas from Four Sigmatic, and they make the perfect gift for mushroom lovers. They come in handy packets which is great for camping!
My favorite blend is the Lion's Mane & Chaga, but the Cordyceps & Chaga is also great!
You can also get a 2-pack with both varieties or try their Hot Cocoa with Reishi or Chai Latte with Turkey Tail and Reishi!

Foraging Kitchenware
This mushroom mug is super cool for mushroom foragers!
If that one is out of stock (which is often is, unfortunately), this ceramic mushroom mug is another great option.
There is also a wildflower mug that is just as great! It would be hard for me to choose which one I want. I'll take both!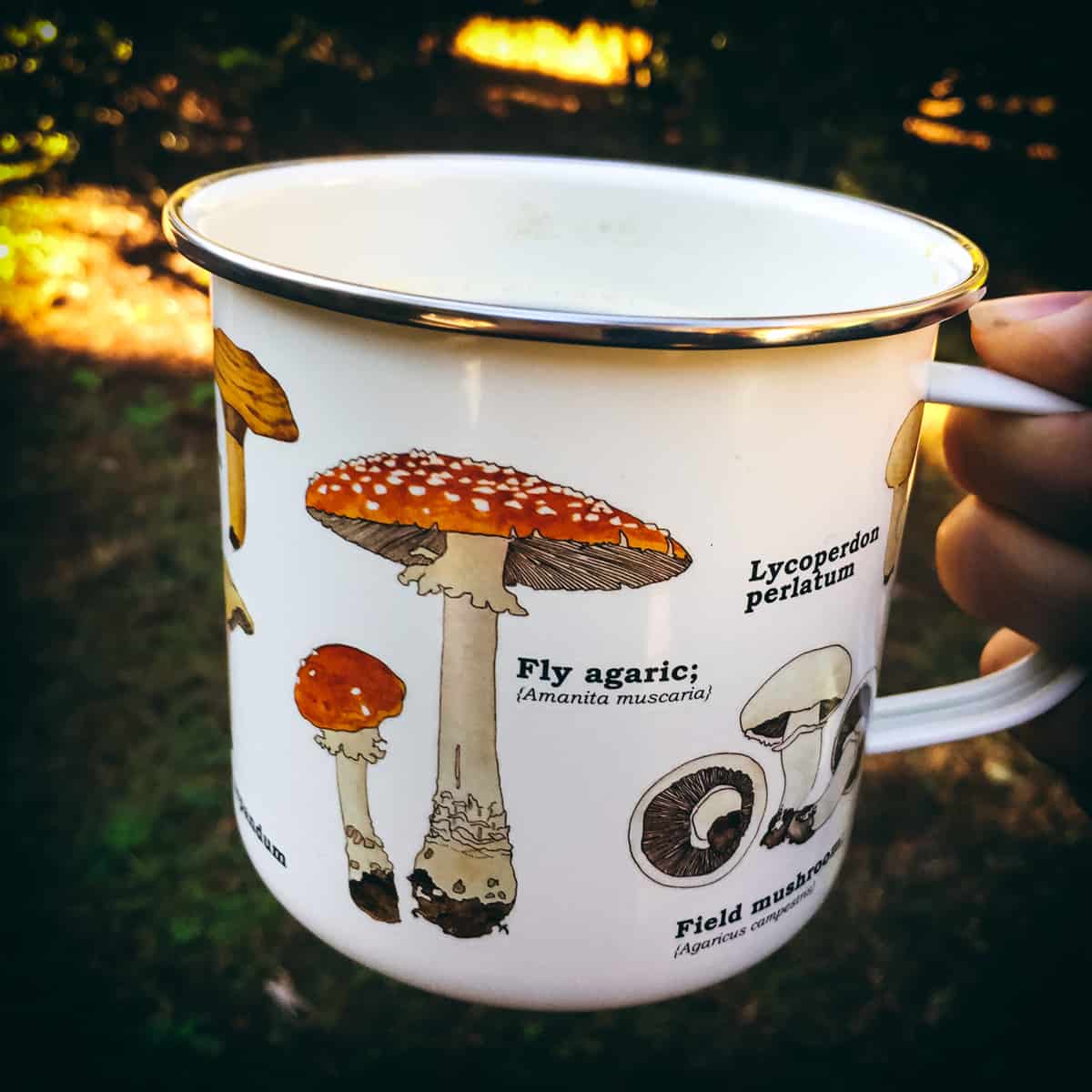 I'm loving these mushroom oven mitts too! Wouldn't a mushroom themed kitchen be perfect?
This mushroom tea towel would also be a great addition, or this vintage mushroom kitchen towel.
Foraging Clothing
I've been eyeing all of the wonderful plant and mushroom clothing from Taproot Threads.
The mushroom hoodie is particularly nice!
They also have a yarrow hoodie that is gorgeous, and yarrow onesies too!
Definitely check out their shop, they have a lot of really beautiful botanical clothing.
Foraging Christmas Decor
Etsy has some great Christmas ornaments and decor for foragers!
Craftspring is one of my favorite shops for handmade felt ornaments. They have a huge selection, including quite a few mushroom ornaments! Do a search for "mushrooms" in their shop to see them all.
I also love this felt mushroom set from Somnus and Seb!
This crocheted mushroom garland is really beautiful and well made.
Stone House Crafts has some really cute acorn and toadstool ornaments.
Foraging Kids
Children can be little foragers, too! This Wildcraft Herbal Adventure Game from Learning Herbs looks super cool! It's good for all ages and teaches about herbs along the way. How fun!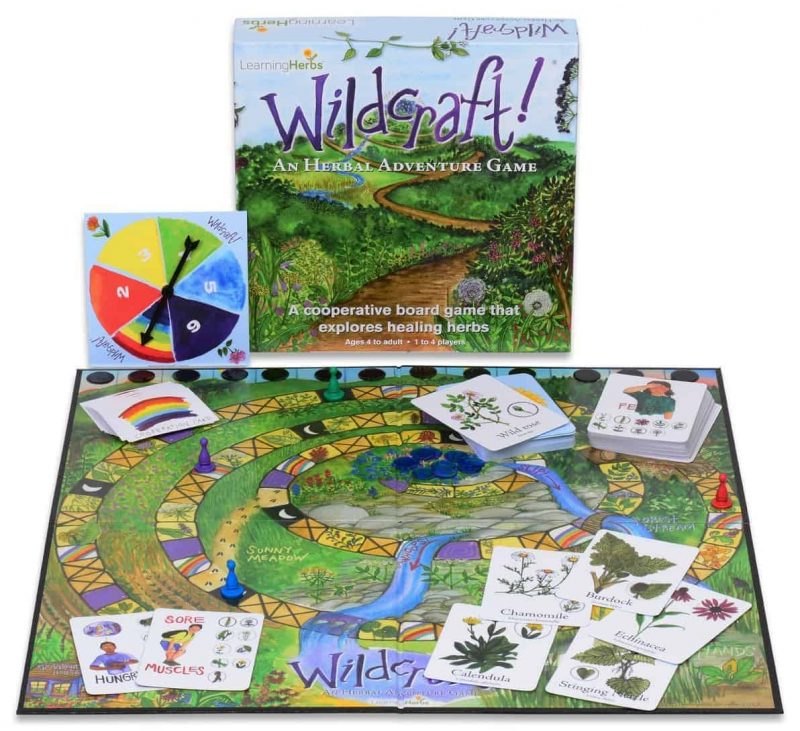 These children's books by Joseph P. Anthony are super sweet! My kiddo loves them.
One is called The Dandelion Seed and the other is In a Nutshell, and both are about the life cycles of wild plants.
What a great way to teach your young ones about the cycle of life. How cool is that?
I also have a whole post about the 15 Best Mushroom Books for Kids!
If you are looking for books on foraging with your kids, check out Foraging with Kids and Family Foraging!
Foraging Guidebooks
There are also several foraging guidebooks that I recommend that everyone have before they go out collecting. I own all of these and love them!
Mushroom Guidebooks
These two mushroom books by David Arora are great and I recommend them all the time.
All That the Rain Promises and More is the mushroom ID book that I always take with me when I go foraging, as it's thorough yet small enough to fit in my back pocket.
Mushrooms Demystified is often considered to be the mushroom bible, and is a great home reference.
See the full list of my favorite foraging books here: 12 Best Books on Foraging and Wildcrafting.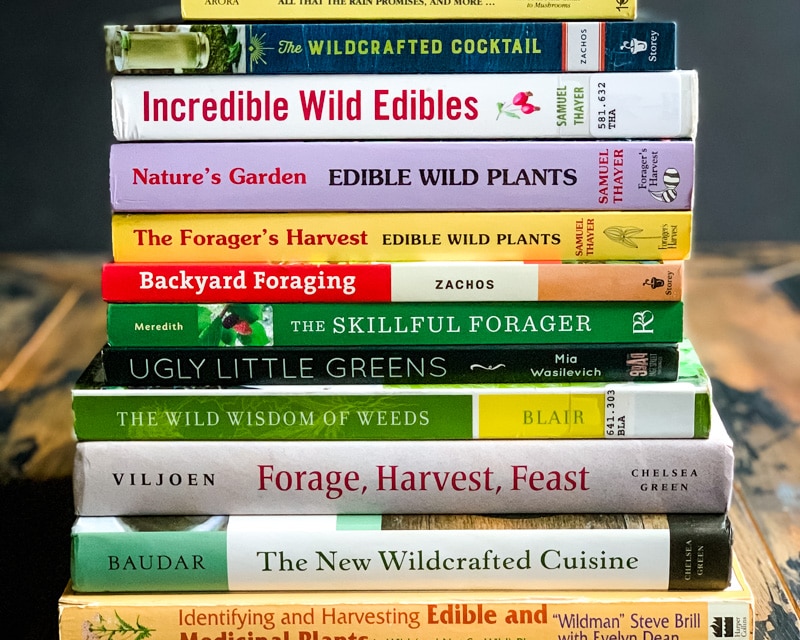 I hope you liked this gift guide for foragers and wildcrafters and were able to find something fun for your foraging friends!
Save
Save
Save
Save
Save
Save
Save
Save
Save
Save