So we have this huge rose bush in the front yard of our new house that we just kind of let go. We haven't really had the chance to do much to the front of the house yet as we've been so focused on getting the backyard where we want it, so I figured having a gigantic unruly rose bush covered in pink flowers wasn't that much of a bad thing. At least it sort of covers up all of the ugly parts of the yard! I knew I had to do something with all those roses, though, besides feeding them to my chickens (they go nuts for the petals). Lotion bars was the first thing to come to mind, as I've been meaning to make them for a while now. I also know that Jan Berry from The Nerdy Farm Wife has a beautiful and newly updated eBook called Things to Make With Roses that has a recipe for how to make rose lotion bars. Perfect timing if you ask me!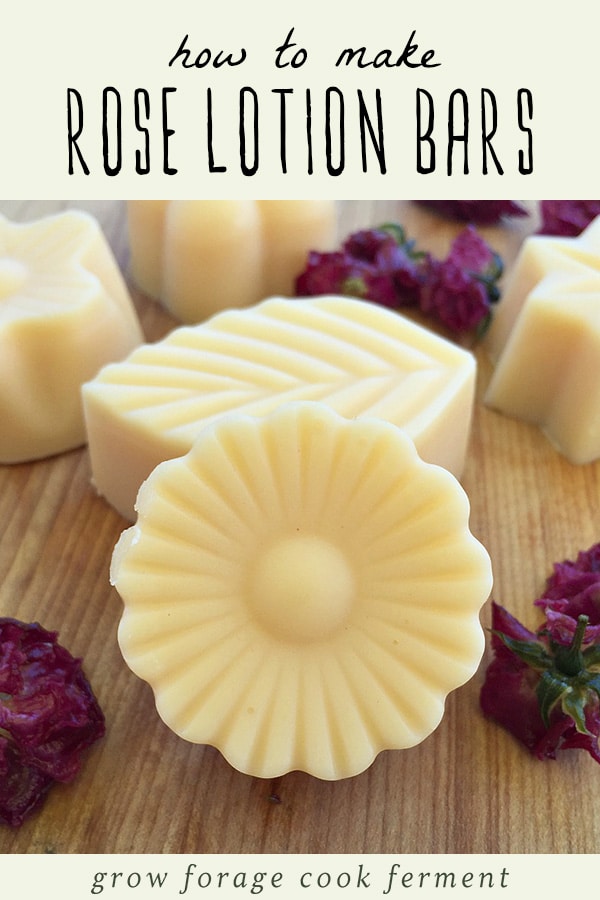 Jan was kind enough to let me post this recipe from her awesome eBook. You might remember her from my How to Make Soap for Beginners post, as it was her lovely Natural Soap Making eBook that has been so helpful to me in my soap making adventure!
It is nice to have a silicon mold to make your lotion bars, but you could also try to improvise by pouring it into something you already have or can make at home (like a wooden soap mold, for example) and then cut into bars once it has solidified.
Also, rose essential oil can be very expensive, which is why geranium oil is listed as an alternative. I used this relatively inexpensive rose absolute oil and was happy with the results.
I did not use the alkanet root for coloring, but I did have some rose mica on hand so I added a pinch of that. To be honest it didn't really do much for color as you can see from my photos below, so if you go that route you may want to use a bit more than small pinch.
Rose Lotion Bars Recipe
I doubled these amounts to fill up the silicon mold that I used.
The first step is to infuse oil with dried rose petals. There are many methods for doing this, see my post on how to make infused herbal oils for more information. I used equal parts olive, sweet almond, and rose hip seed oils, but many different carrier oils would work just as well.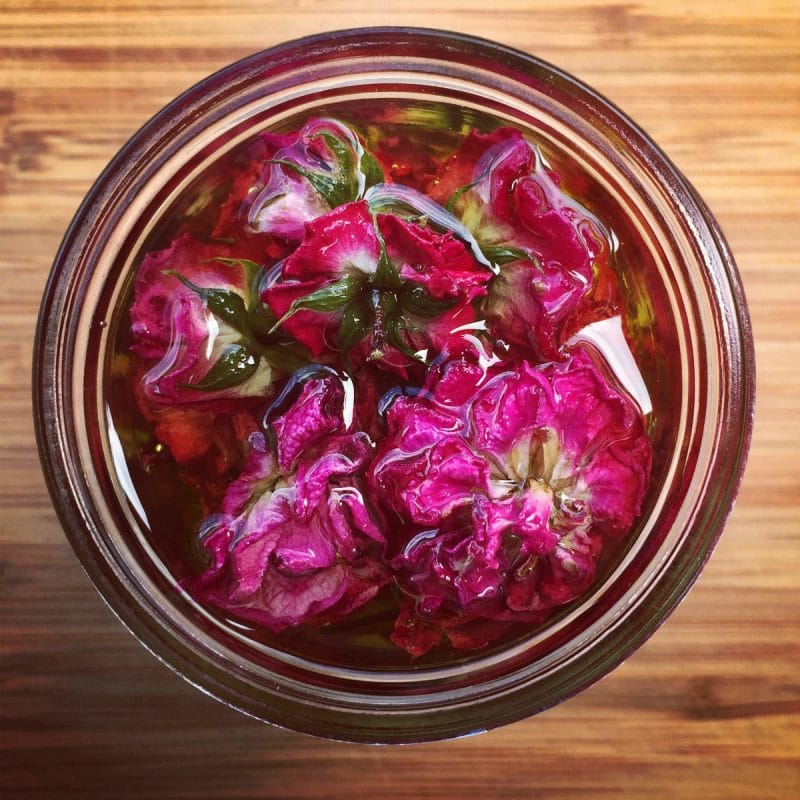 Once the oil is fully infused, strain out the rose petals.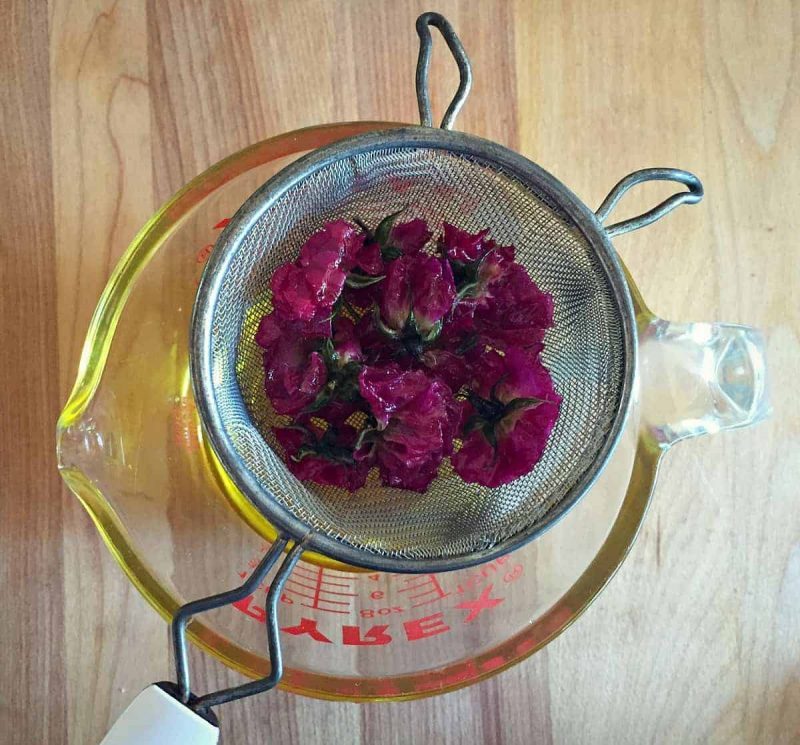 Use a double boiler, or make one yourself by using a stainless steel bowl or a smaller pot over a larger pot with about an inch of water in it. Bring the water to a simmer and gently heat the oil, beeswax, shea butter, and optional alkanet root powder until everything has dissolved together.
If you are using beeswax bars instead of pastilles, cut them into smaller chunks and let them start to melt first before adding the shea butter, as they will take longer to dissolve and overheated shea butter can become grainy.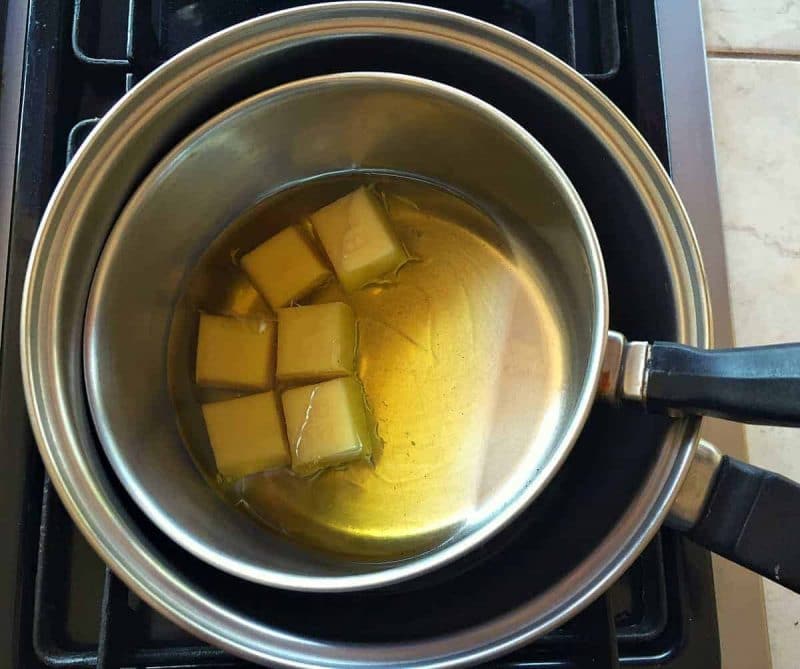 Once everything has completely dissolved, let it cool for a minute or two before stirring in the rose essential oil. Pour the mixture into your mold of choice, and wait a few hours for them to completely harden before removing.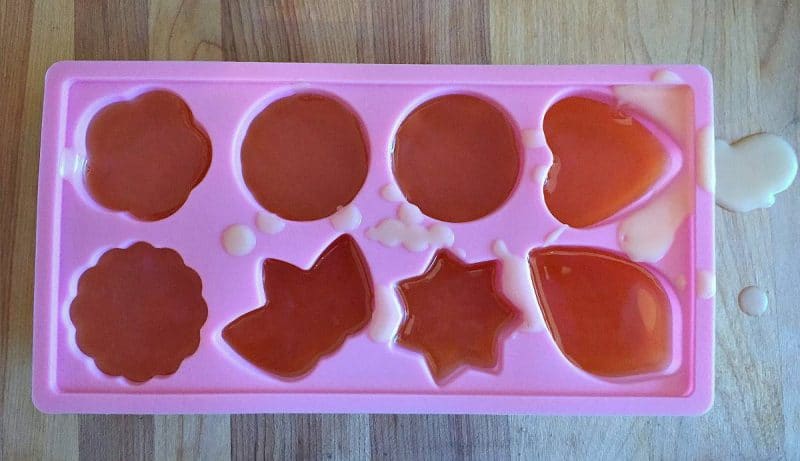 They popped right out of the mold very easily! I am really pleased with how these turned out, and they were incredibly simple to make.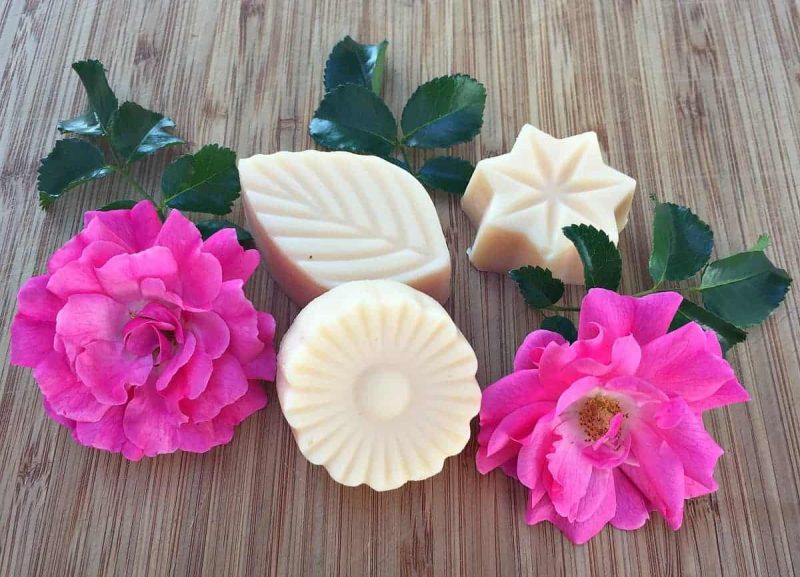 You could easily use other flowers instead of the roses as well, such as calendula or lavender. It's an extremely adaptable recipe!
I really love this rose version, though. Jan Berry's Things to Make With Roses eBook is full of awesome ideas like this! The Rose Face & Body Cream sounds divine and might be what I make next, or maybe the Yellow Rose Body Butter. Really, every recipe sounds so enticing, I highly recommend checking it out!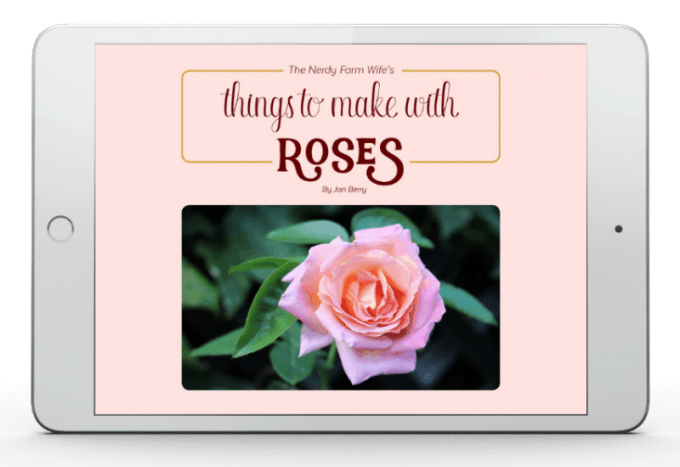 Have you ever made anything fun with roses? I'd love to hear about it!

Save
Save
Save