Hey guys! I have a super cool herbal recipe for you today, plus a review of Jan Berry's new book, 101 Easy Homemade Products for your Skin, Health & Home. Jan Berry is the owner and writer of one of my very favorite blogs, The Nerdy Farm Wife, and when I found out that she was coming out with a brand new book I had to be one of the first ones to check it out. You might remember her from my How to Make Soap for Beginners post, as it was her amazing Natural Soapmaking eBook that helped to guide me along my first soap making experience. Her knowledge and ingenuity of homemade natural and herbal products make this new book of hers worth every single penny. Not only that, it's gorgeous and the recipes are practical. I already have so many recipes marked to make as soon as I can.
The rosemary beard oil recipe that I chose to showcase from her book is a simple one, but my husband Joel loves it. Beard products are all the rage these days, but it's silly to spend a lot of money on products that are questionable at best. Making your own is easy, and has the healing power of herbs!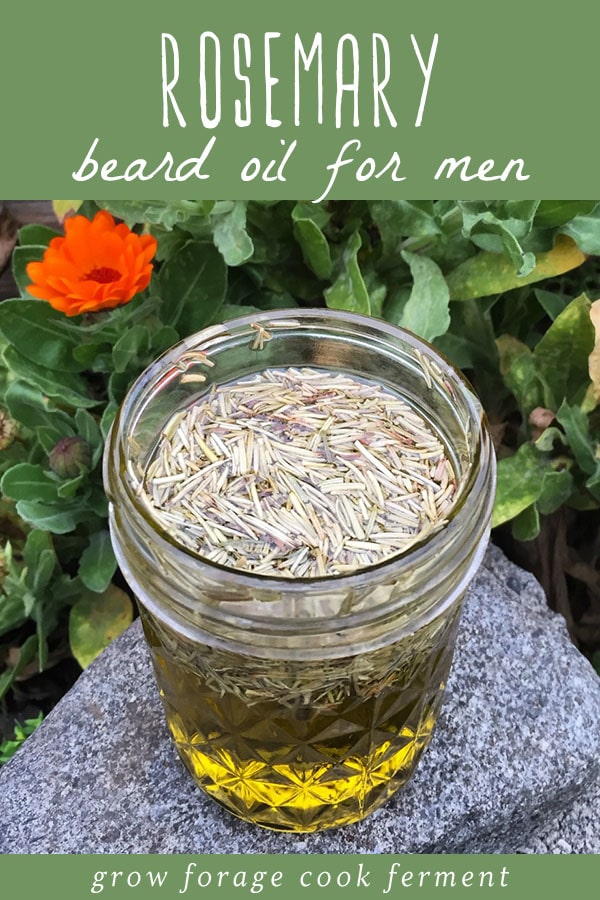 According to Jan, "By increasing circulation, rosemary stimulates hair growth and improves it's overall health." Rosemary has long been known to be good for your hair and scalp, facial hair included! Here is Jan's recipe from 101 Easy Homemade Products for Your Skin, Health & Home:

MY LATEST VIDEOS
Rosemary Beard Oil
Infuse the oil with dried rosemary. If rosemary isn't available, try using dried lavender leaves or pine needles instead. You can also use different oils, or a blend if you'd like. Other good oils to use include sunflower, argan, apricot, grapeseed, or sweet almond.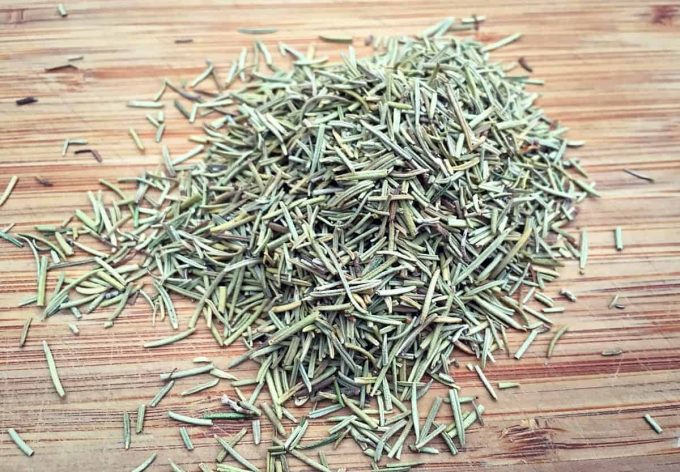 Jan gives several methods for infusing oils at the beginning of the book, but you can see how I do it here: How to Make Infused Herbal Oils. For this recipe, I did it in a sunny windowsill.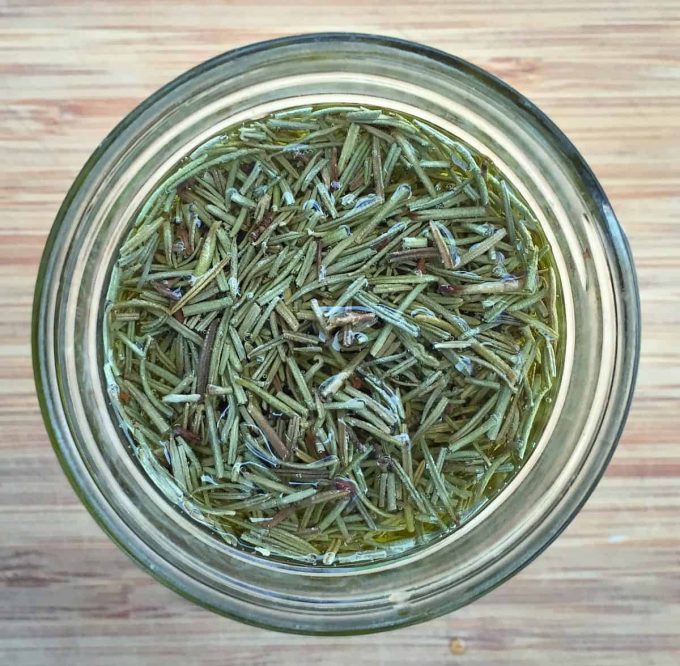 Jan says, "For a stronger scent and more powerful herbal action, pour the freshly strained oil over a new batch of dried rosemary and repeat the process to create a double-infused oil." I love this idea!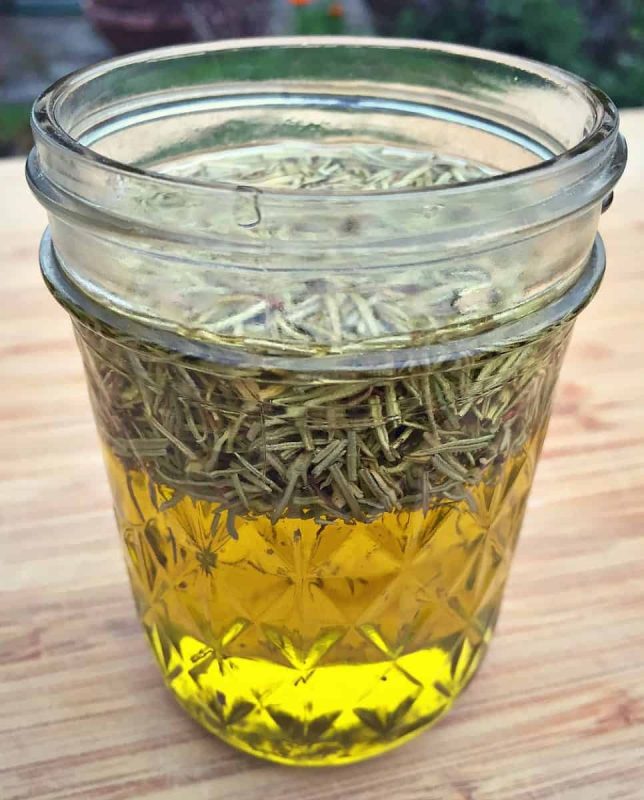 Even products made for men can be beautiful.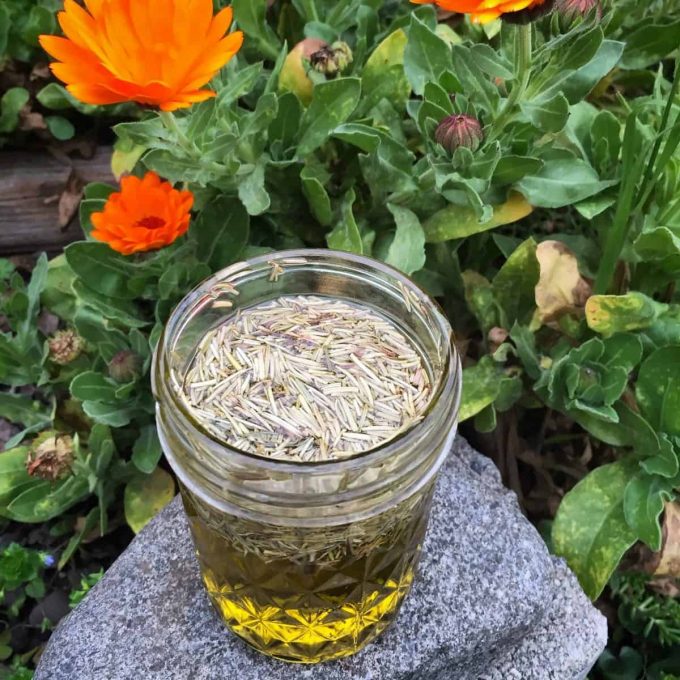 After straining, add the optional tea tree oil. This will help if itching or flakiness is a problem. I imagine you could add other essential oils as well to your liking. A manly one that I particularly love is fir needle oil from Mountain Rose Herbs.
Now this beard oil just needs a beard to love! A small amount is all that's needed, just rub it into the beard all the way to the skin. I think the bearded man in your life will love it!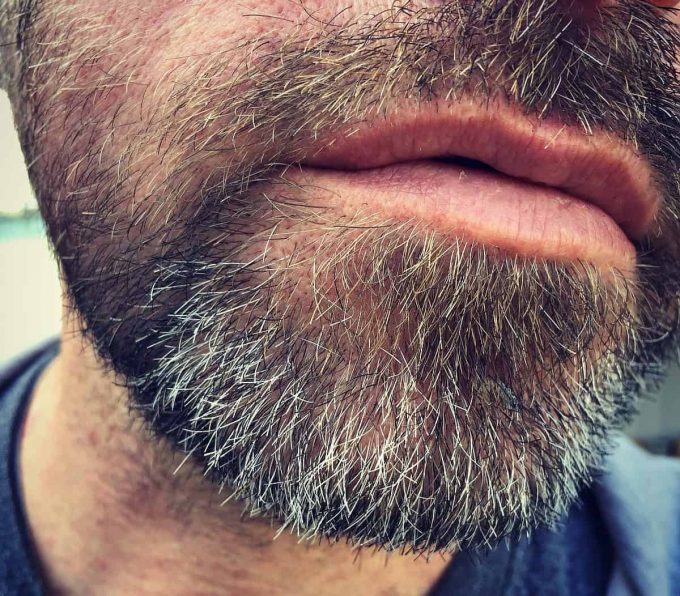 I want to tell you a little more about this book. There is a natural, homemade, herbal product for everyone here, including your pets! It covers skin care, lip care, hair care, salves and balms, bath products, pet products, herbal remedies, natural cleaning products, and soap making (Jan's specialty), of course.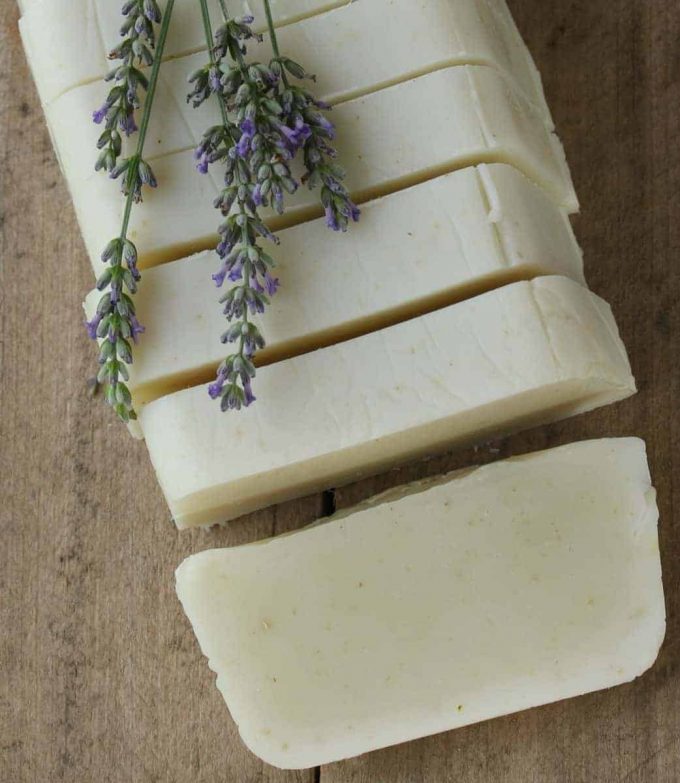 There are beautiful pictures with almost every recipe, and Jan's writing style is so easy to read. It's like she's your friend, making these products right along with you, and she actually *cares* how they turn out. You can really tell that she put a lot of effort into every single recipe. You can read more on the backstory of her book here: My Big Book of Projects Using Common Herbs and Flowers.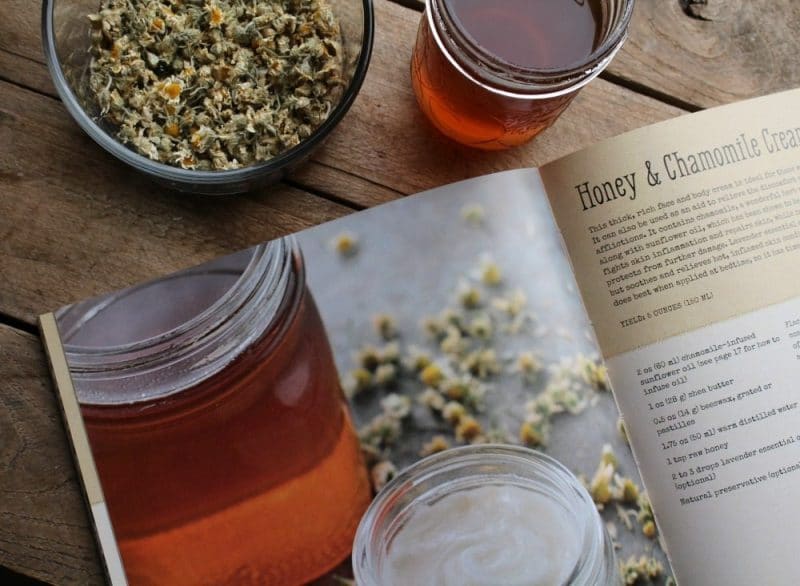 I couldn't recommend this book any higher! I can't decide what I'm going to make next, it's between Dandelion Body Butter or Violet Leaf Lotion bars. I have both of those plants growing right in my backyard!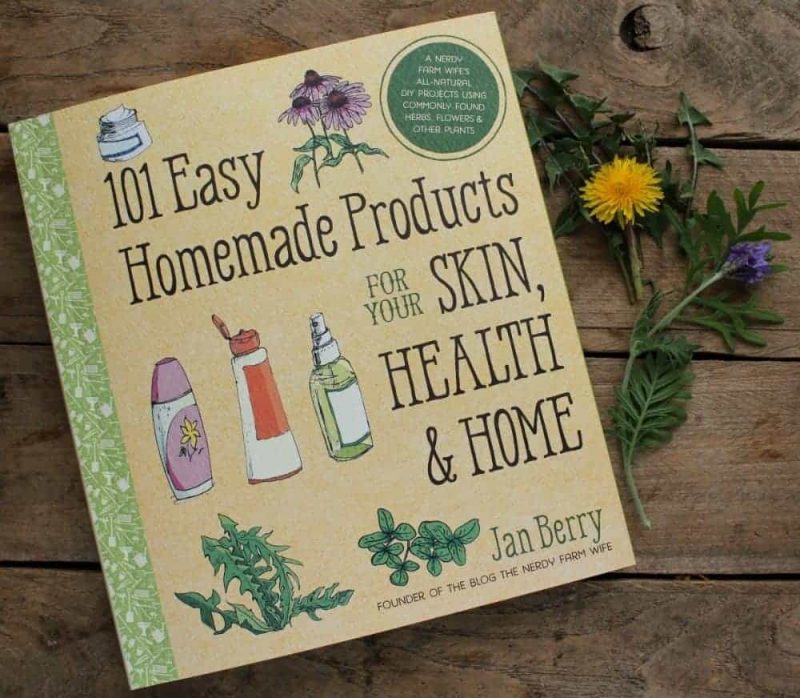 This book has become a favorite in our household, and I find myself looking through it for ideas and inspiration all the time! Every recipe sounds awesome.
Grab your copy of 101 Easy Homemade Products for your Skin, Health & Home by Jan Berry today!

Save