Finding the perfect gift for the man in your life can be difficult, whether it be your Dad, husband, boyfriend, friend, or brother. If you lean towards natural herbal or homemade DIY items, I have a great list here for you! These herbal gifts for men are perfect, and many of them you can make yourself. Or, if you don't have the time or energy to make them, you can buy them from some great small handmade herbal shops on Etsy (plus a few others) that I think are awesome!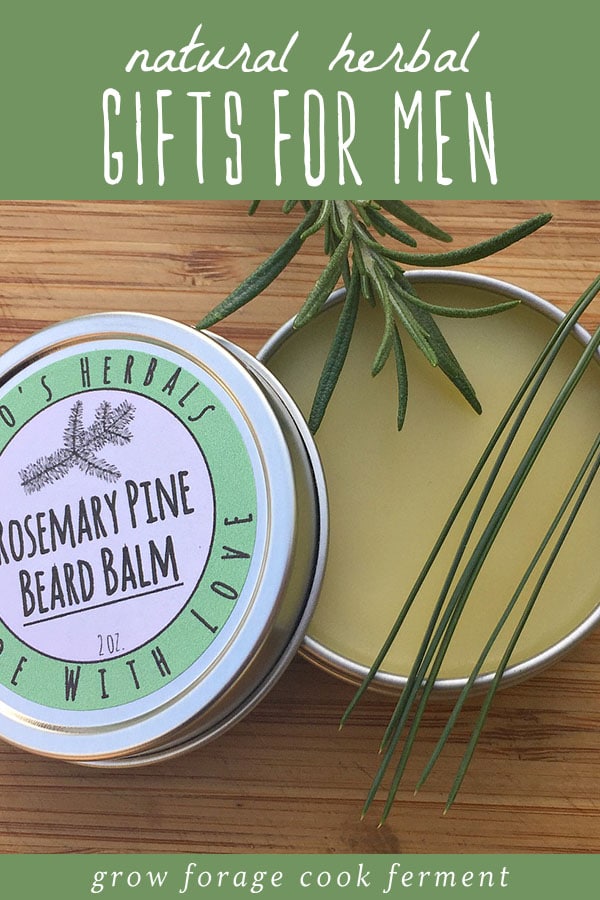 Beard Care
Beards are popular right now, and with that comes some great herbal beard care products such as beard oil and beard balm.
Make it!
Make some Homemade Rosemary Beard Oil to keep his beard nice and promote healthy growth, or try this beard oil recipe with several different scent variations.
Beard balm is another product that can easily be made at home.
I have a popular recipes for Rosemary Pine Beard Balm and Juniper Spice Beard Balm that work really well and smell amazing!
There is also this Bayberry Hemp Beard Balm from Joybilee Farm that sounds awesome.
There is even such a thing as mustache wax! Here is a DIY Mustache Wax recipe for those men who like to style their 'stache!
Buy it!
Shaving Needs
Maybe the man in your life doesn't have a beard. In that case, there are plenty of herbal shaving products that are much nicer on the skin than store bought stuff! Some of these are great for women too.
Make it!
This Soothing Chamomile DIY Shaving Cream sounds absolutely wonderful, and this Homemade Shaving Cream is simple to make.
Then there is aftershave, and this Nourishing After Shave Balm is made with soothing sunflower infused oil. This Homemade Herbal Aftershave sounds nice, as does this DIY Bay Rum After Shave.
Buy it!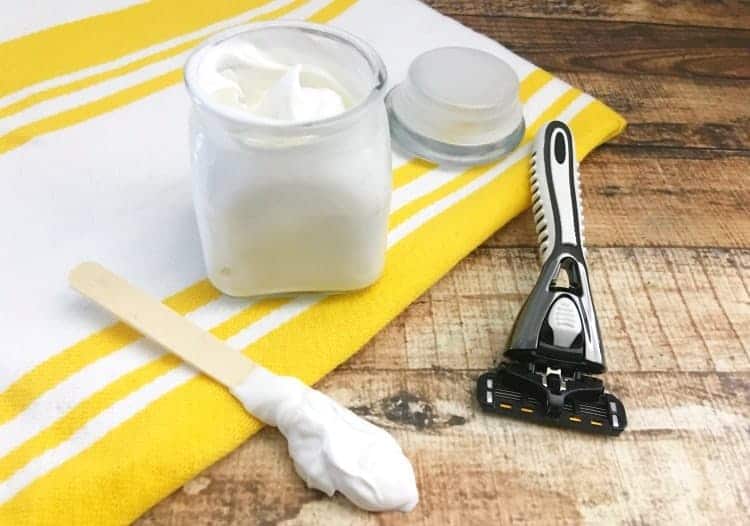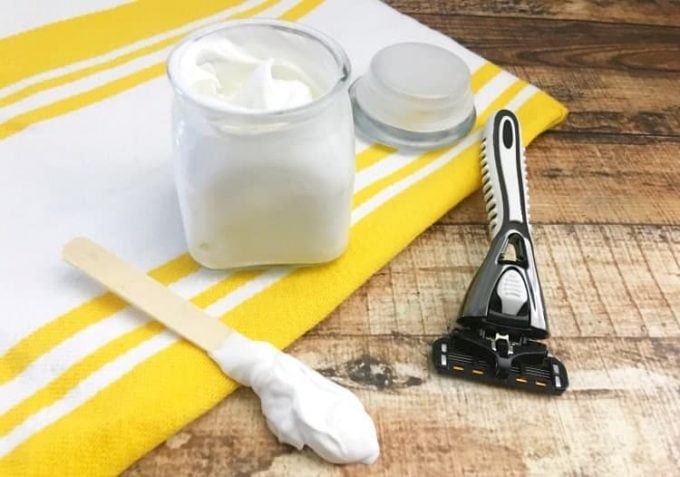 Soothing Chamomile DIY Shaving Cream from Happy Mothering
Soap and Deodorant
There are some great handmade soap and deodorant recipes out there, but not many are geared towards men. Here are a few that are a bit more manly!
Make it!
I love the sound of this Pine Tar Soap Recipe, and apparently men love it! It comes from Jan Berry of The Nerdy Farm Wife, who also wrote the amazing Natural Soapmaking eBook that I love.
I have a post about how to make Rosemary Mint Shampoo Bars (also Jan Berry's recipe) that are wonderful.
This Winter Spice Pine Soap is perfect for men!
Homemade Deodorant with Lavender & Sage is a great natural alternative to regular deodorant, which often has a lot of nasty chemicals.
Buy it!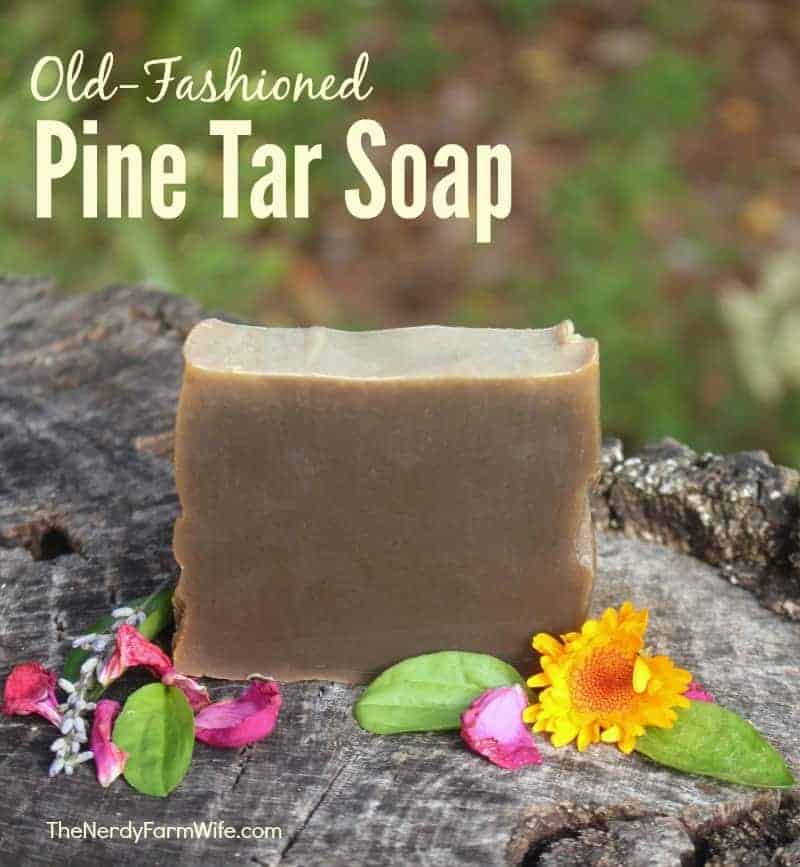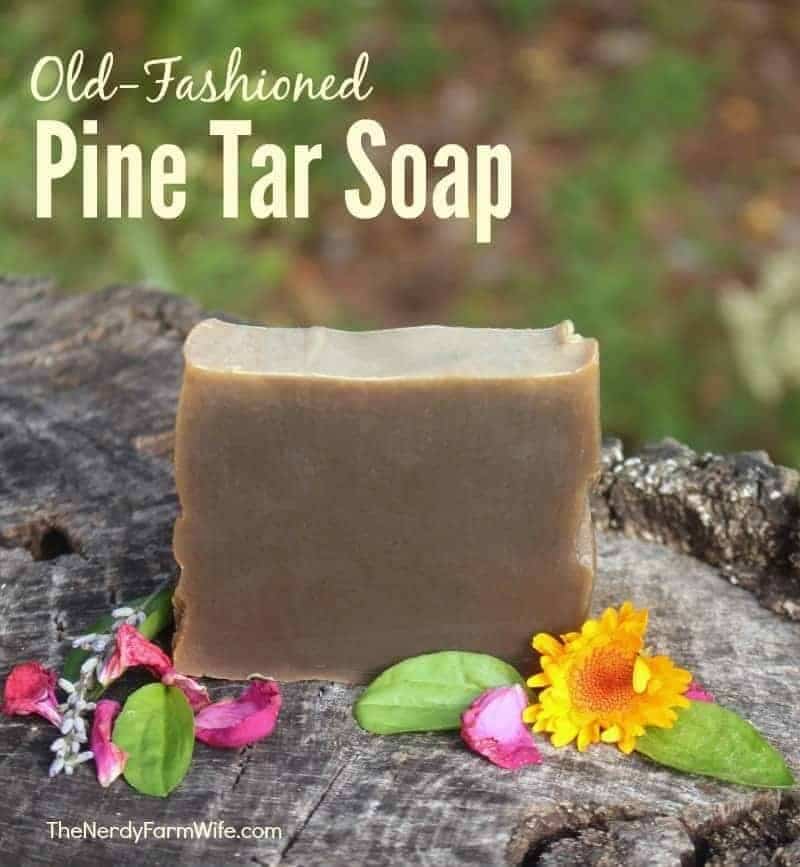 Pine Tar Soap Recipe from The Nerdy Farm Wife
Salves and Lotions
Salves, lotions, and lotion bars make wonderful gifts for men!
Make it!
I love homemade salves, and my all purpose healing Herbal Salve works well for everyone, men included!
This DIY Cracked Foot & Heel Salve sounds great for dry feet (and hands), as does this Herb Infused Hand Lotion for Working Hands.
This Warming Ginger Cayenne Salve with arnica would be great for sore muscles, and this Drawing Salve is perfect for getting out splinters.
These Calendula Lotion Bars are one of my favorites and are great for dry and calloused hands and feet.
If you are looking for a gift for a rock climber, these Lotion Bars for Rock Climbers are perfect!
Buy it!
Cologne and "Manly" Scents
Here are a few all natural cologne recipes and woodsy scents for men.
Make it!
I have some DIY herbal cologne recipes to share with you.
The first one is this Woodsy Essential Oil Cologne Blend for Men, and the second has several recipes for making botanical cologne.
I don't know about you, but I'd much rather smell a nice natural piney scent on my man than any of the gross and overwhelming colognes on the market!
Buy it!
Whew, and that's it! There is a lot of inspiration for you for either some homemade or handmade herbal gifts for men that you can make yourself or buy from some great small businesses.
I hope you like them, and let me know if you know of any other great herbal product ideas for men!
Save
Save
Save
Save