These green tomato recipes will help when you have unripe tomatoes to harvest as the weather cools down before fall. If you're buried knee-deep and wondering what to do with the abundance, try some of these methods to use and preserve green tomatoes!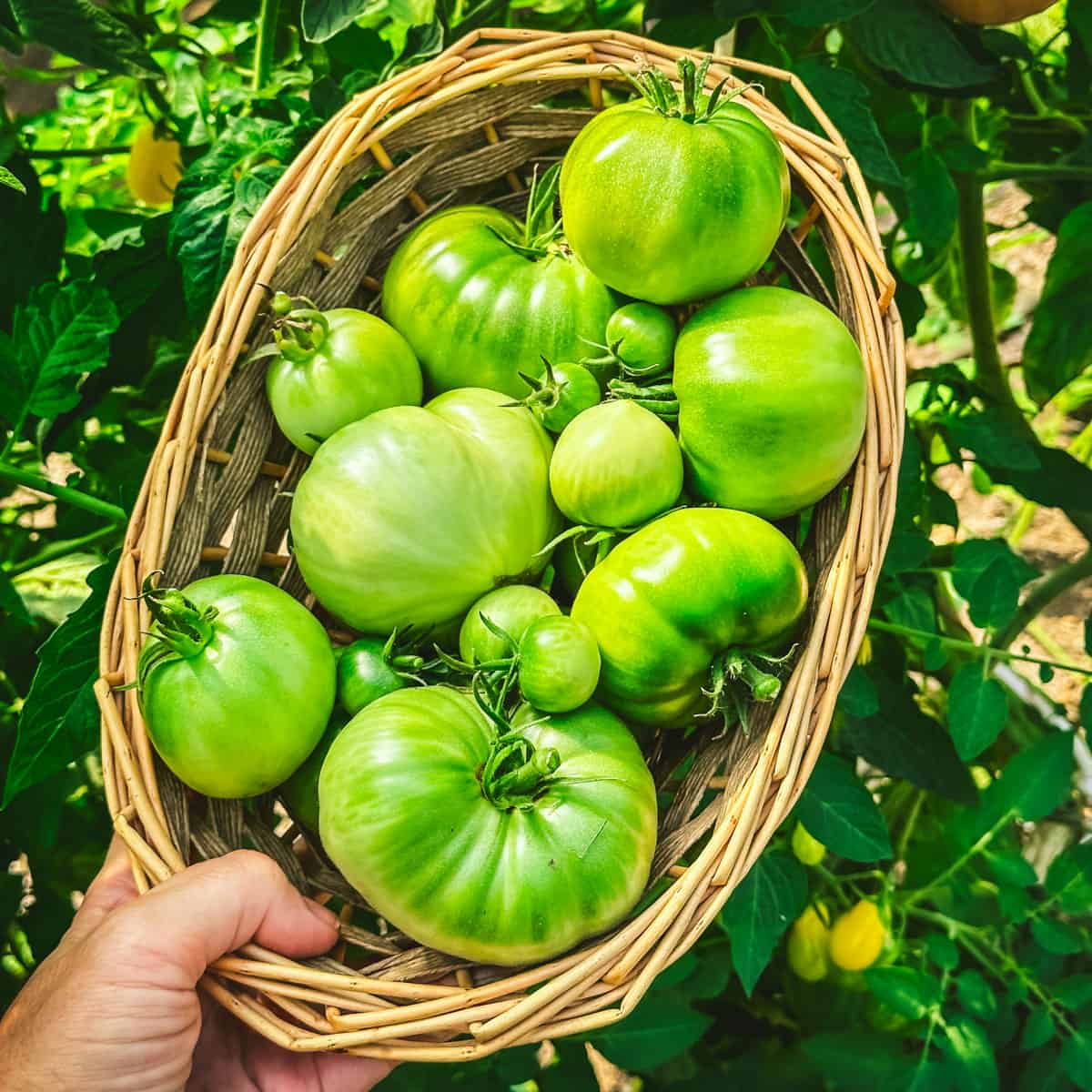 What to Do with Green Tomatoes
By the time late summer and early fall roll around, it's pretty common to have tons of green tomatoes left on the vine that are slow to ripen as the weather cools.
You want to harvest your green tomatoes before the first frost, which can leave you swimming in unripe tomatoes to use up. Now, what to DO with all these green tomatoes?
I've gathered a variety of green tomato recipes for exactly this purpose! Your green tomato abundance won't be wasted or sitting on your counter with the hopes they will ripen.
With these recipes, you can eat some now, ferment, pickle, freeze, can, and dehydrate them!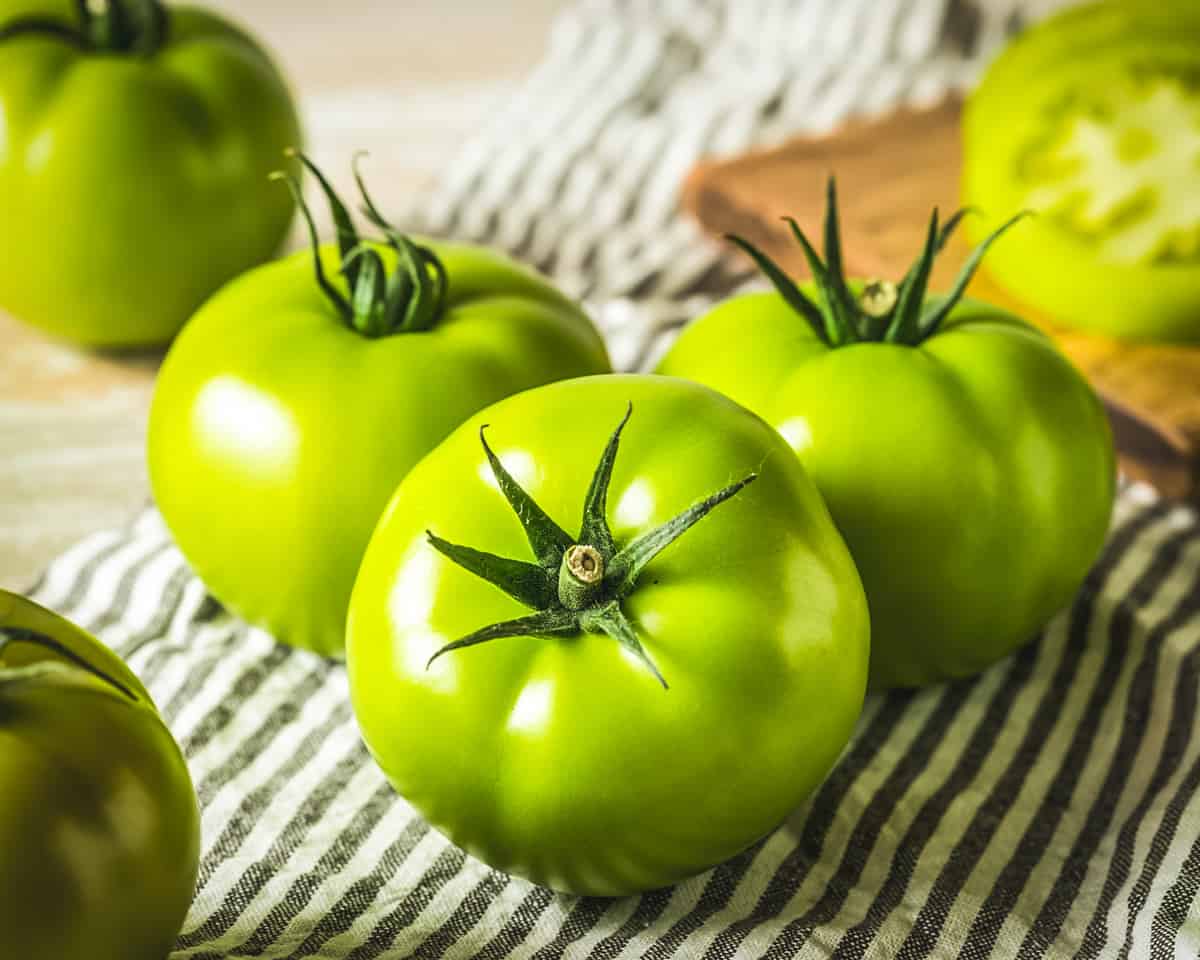 Green Tomato Recipes
If you've been wondering if unripe green tomatoes are ok to eat, the answer is YES and they're delicious when prepared properly!
Whether you have green tomatoes that have fallen off the vine or have baskets full of green tomatoes harvested before the first frost, these recipes are creative and delicious ways to use them up!
To be clear, these green tomato recipes are for unripe tomatoes that are tart and crisp before they turn red. Not for green variety tomatoes that will remain green even when fully grown and ripe.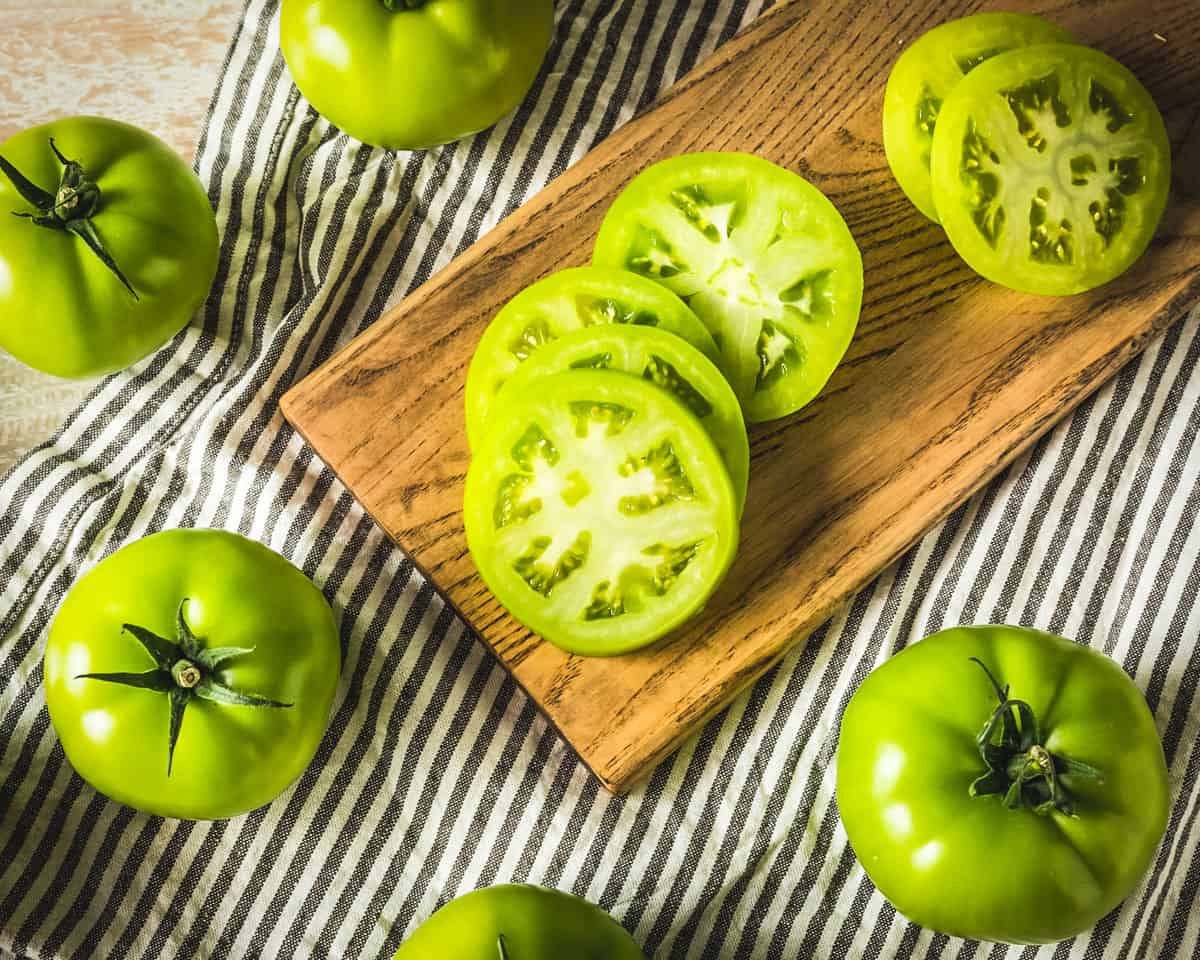 Use Green Tomatoes Fresh
To use some green tomatoes right off the vine, make a Burmese green tomato salad with a Thai chili, peanuts, and lime juice. This recipe gives a fresh spin and taste to a filling salad.
Despite the days being shorter it's still grill season if the sun is out! This grilled green tomato recipe is a perfect end of summer treat, even if it was created by accident!
On the flip side, for a more fall feeling green tomato recipe make this roasted green tomato soup. It's a warm and cozy healthy bowl of comfort.
Last but not least, the most popular and mega delicious way to use green tomatoes off the vine is to make fried green tomatoes.
This recipe is called the best for a reason! It's southern cooking at it's finest with a golden cornbread and panko breadcrumb crust.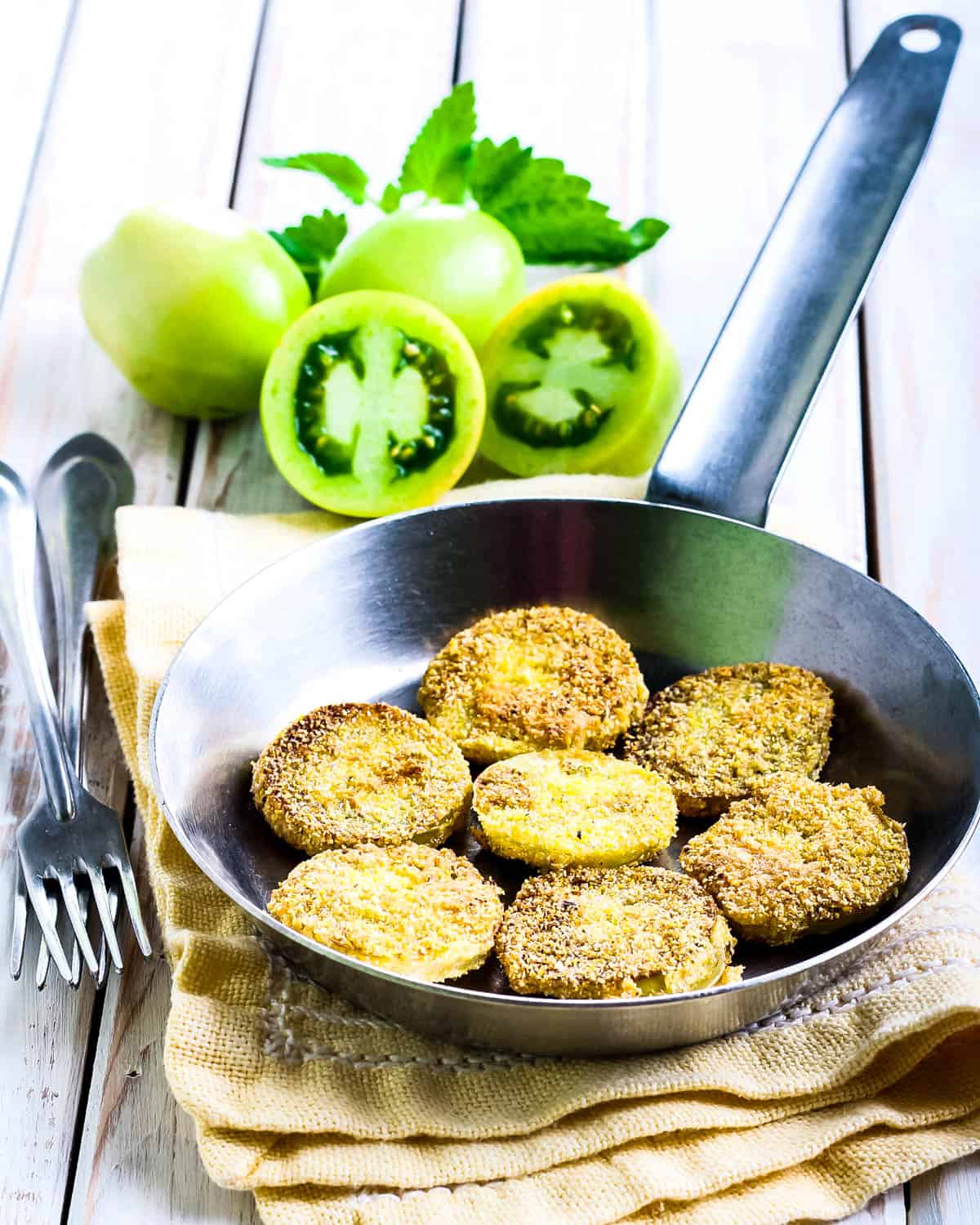 How to Preserve Green Tomatoes
When it comes to preserving, there are several methods you can use to prolong the life and flavor of these tasty green beauties.
Some are ready for eating in a few days to a week, while some will last the year through on your pantry shelf. If you've got green tomatoes for days, use some of these longer lasting green tomato recipes for preservation.
Fermenting Tomatoes
This is the one and only fermented green tomato recipe you need! These are quick to put together, and are a low maintenance ferment that is ready in about a week. They're so darn tasty too!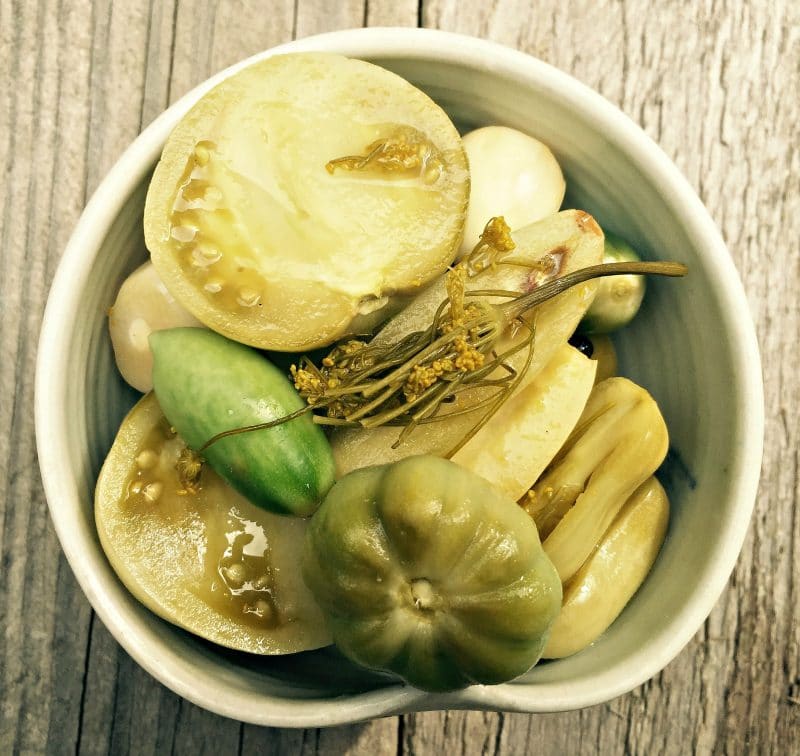 Refrigerator Pickled Green Tomatoes
Quick pickles have a major advantage in that they're literally so quick to put together. They're also known as refrigerator pickles since they get pickle-y in the fridge in a matter of a couple of days. It's a wonderful way to preserve green tomatoes.
Put this method to easy tasking and make refrigerator pickled green tomatoes with your unripe harvest. They're quick, salty, tangy, and so delicious!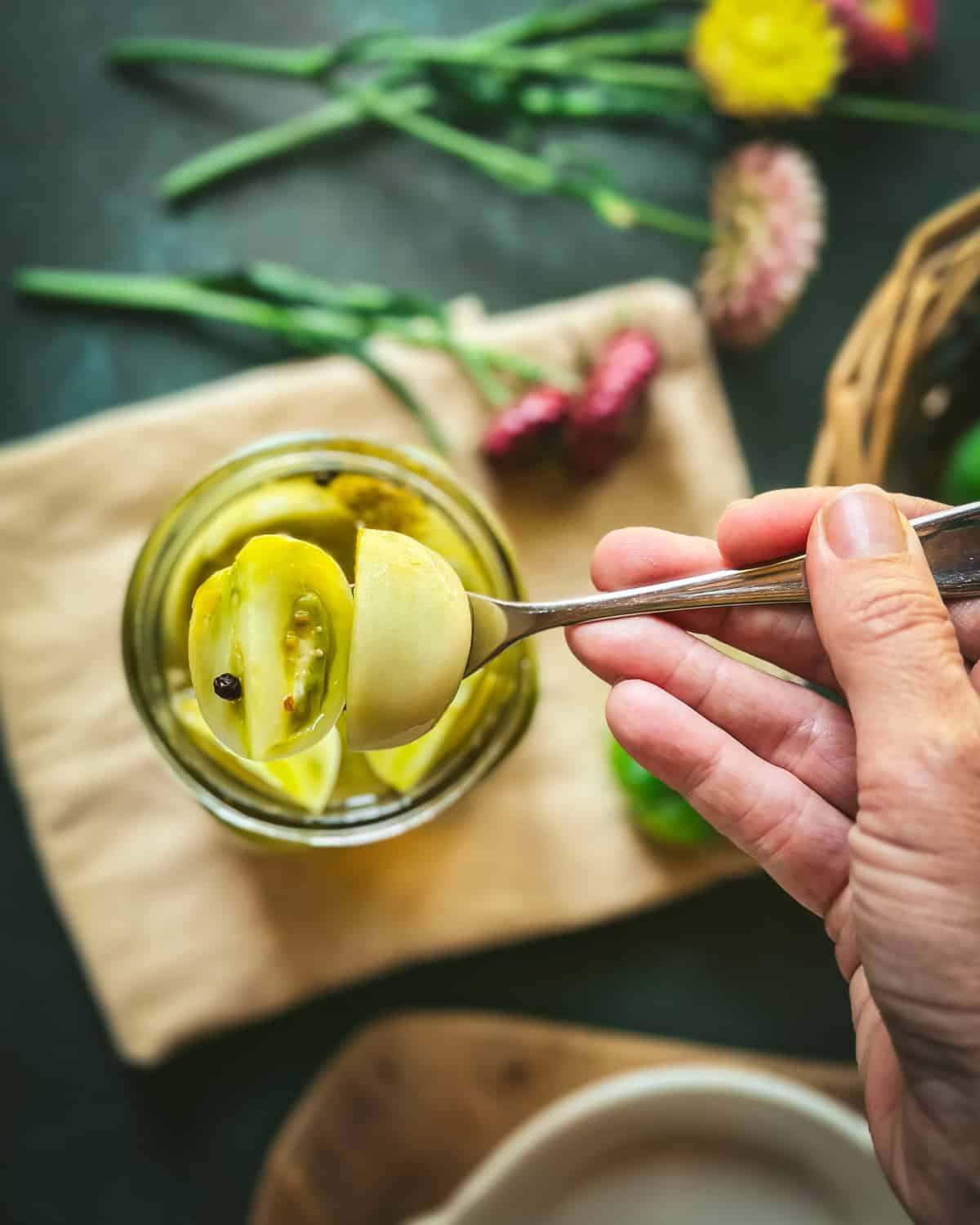 Canning Green Tomatoes
This chow chow recipe, also known as green tomato relish, is super delish on hamburgers, hot dogs, or simply spread on crackers. Chow chow is fun to make and a great way to preserve green tomatoes for the pantry.
Make green tomato jam for an old-fashioned treat with a unique flavor, and add it to your charcuterie board for happy hour. This is a great recipe for canning green tomatoes that you'll never find in a store!
To add some flavor to your nightly chip snacking (That's not just me, right?), use the unripe tomato harvest to can some green tomato salsa verde! This recipe will enliven any dish you add it to with a bit of tang and a hint of lime.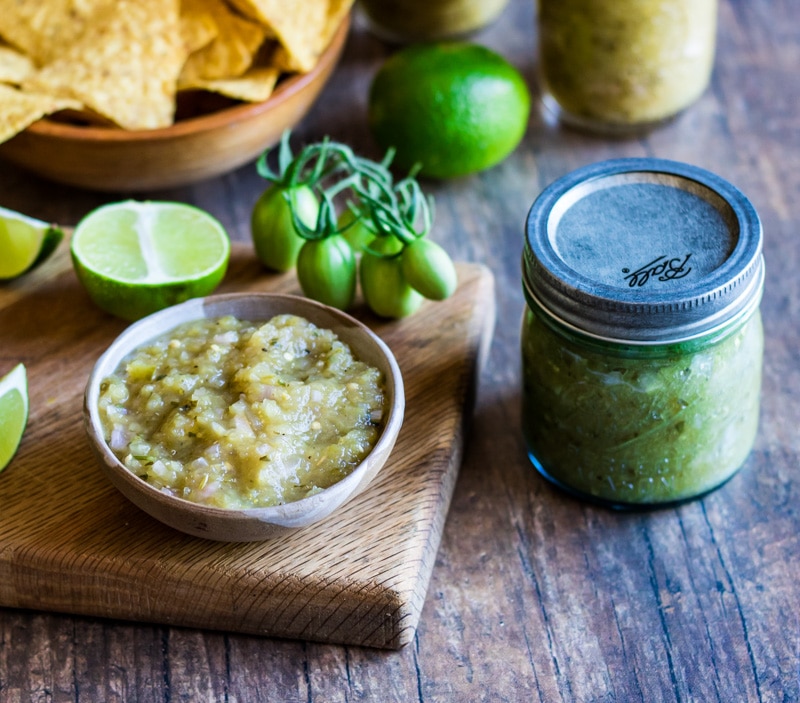 If pickled green tomatoes are your thing, trust me, I am right there with you! Make pickled green tomatoes for canning to keep them on your shelf for a prolonged period of time.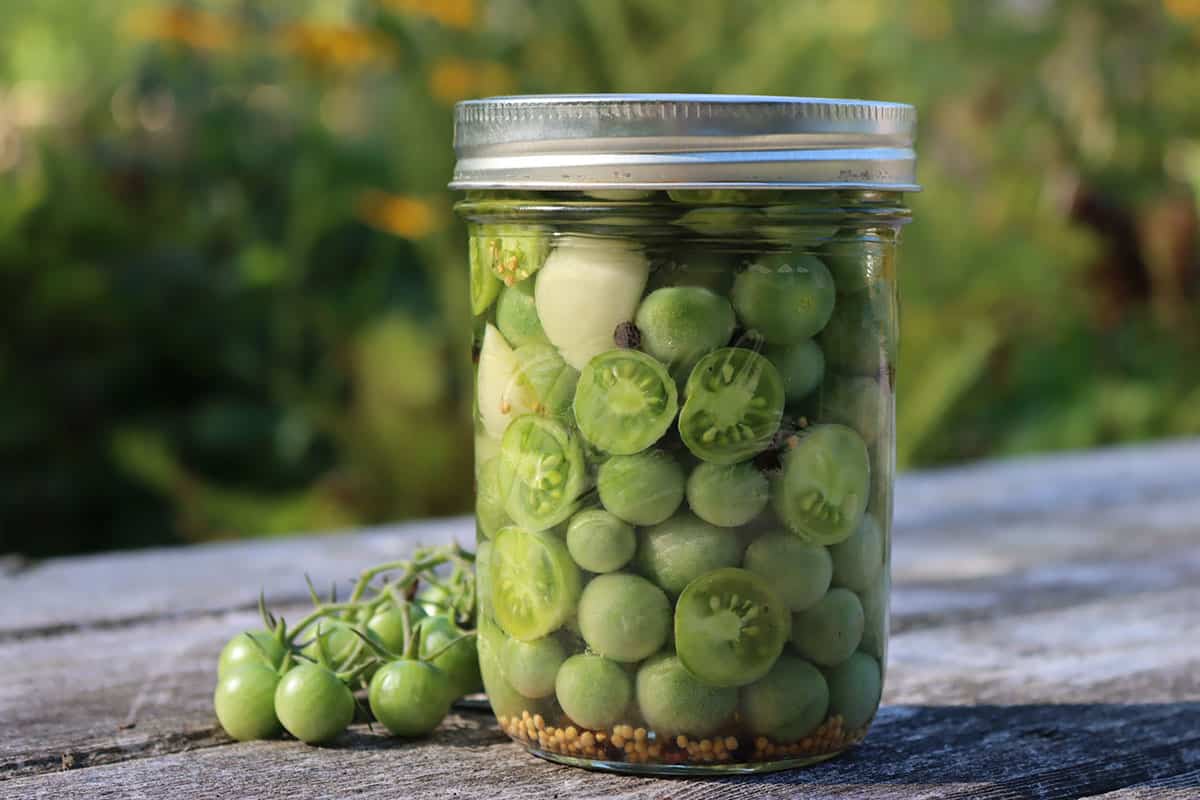 Freezing Green Tomatoes
Green tomatoes are more firm than ripe tomatoes, so they are good candidates for the freezer. The texture does change a bit, however.
Read this guide on how to freeze green tomatoes to learn how to cut and freeze each type of green tomato to keep them delicious and usable!
Dehydrating Unripe Tomatoes
For a truly yummy appetizer or snack that is healthy to boot, make these dried green tomatoes. This green tomato recipe is so easy, lasts up to 6 moths, and is great for snack packing!
More Ways to Preserve the Garden Abundance