So, you've made a ginger bug.  Now what the heck do you do with it?  The main end goal of making a ginger bug is to make homemade sodas, ginger ale or otherwise.  You can really use any flavoring that you want.  I recently came into a big bunch of rhubarb, and strawberries are in season at the farmer's market right now, so making a homemade strawberry rhubarb soda with my ginger bug made sense!  It really is so easy.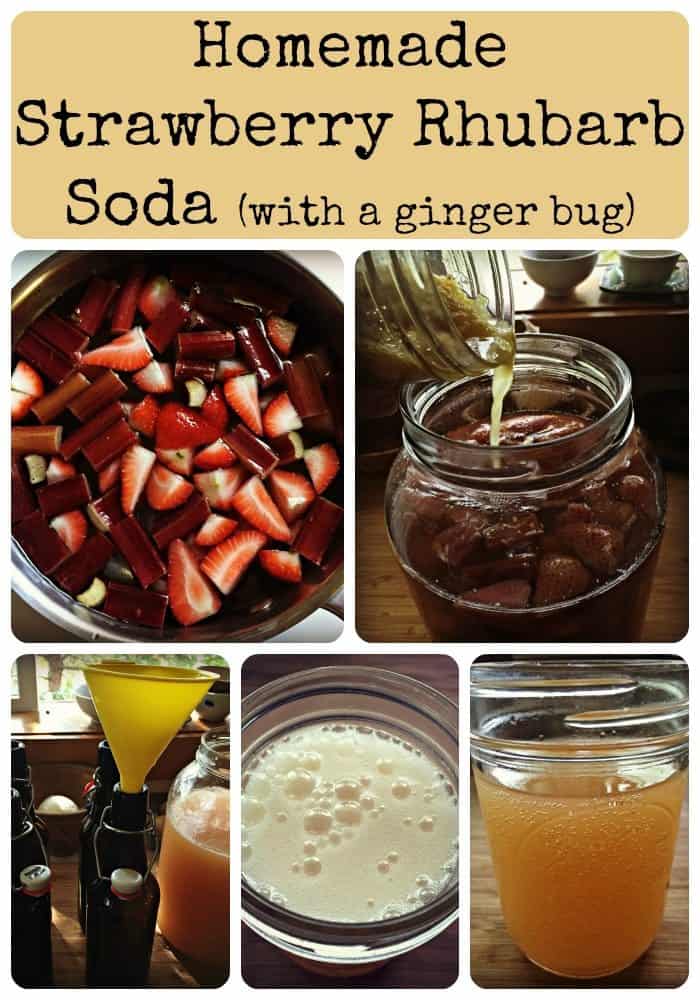 First you will need to make a ginger bug, which is actually quite simple to do.  Then decide what you would like your soda flavor to be.  Of course you can make it a straight ginger brew if you want, but I find it nice to add some flavors to it as well.  Strawberry and rhubarb go great together, and pair well with ginger.  The first step is to boil your flavoring agents in about a half gallon of water for 15-20 minutes.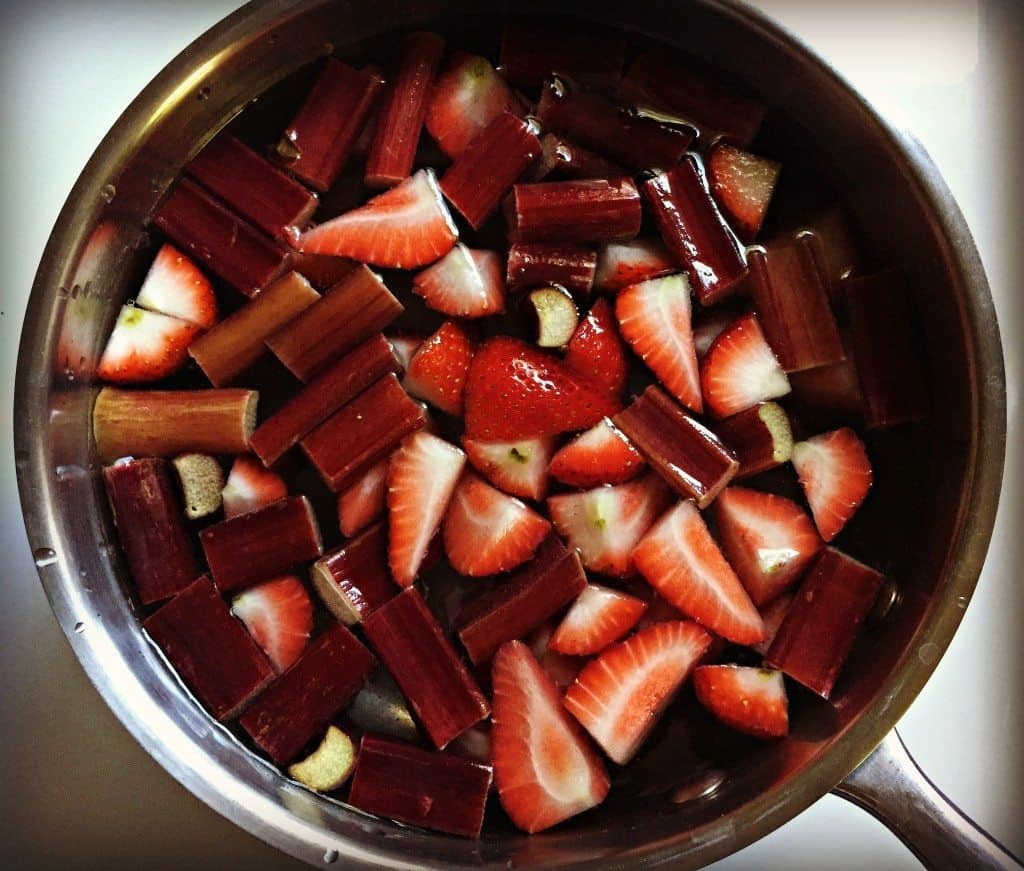 Then, let the mixture cool slightly and pour it into a wide mouth gallon jar.  Add 1-2 cups of sugar, depending on how sweet you want your soda to be, and stir to dissolve.  Then fill up the jar most of the way with cold, unchlorinated water.  Once it cools down to room temperature, add your ginger bug.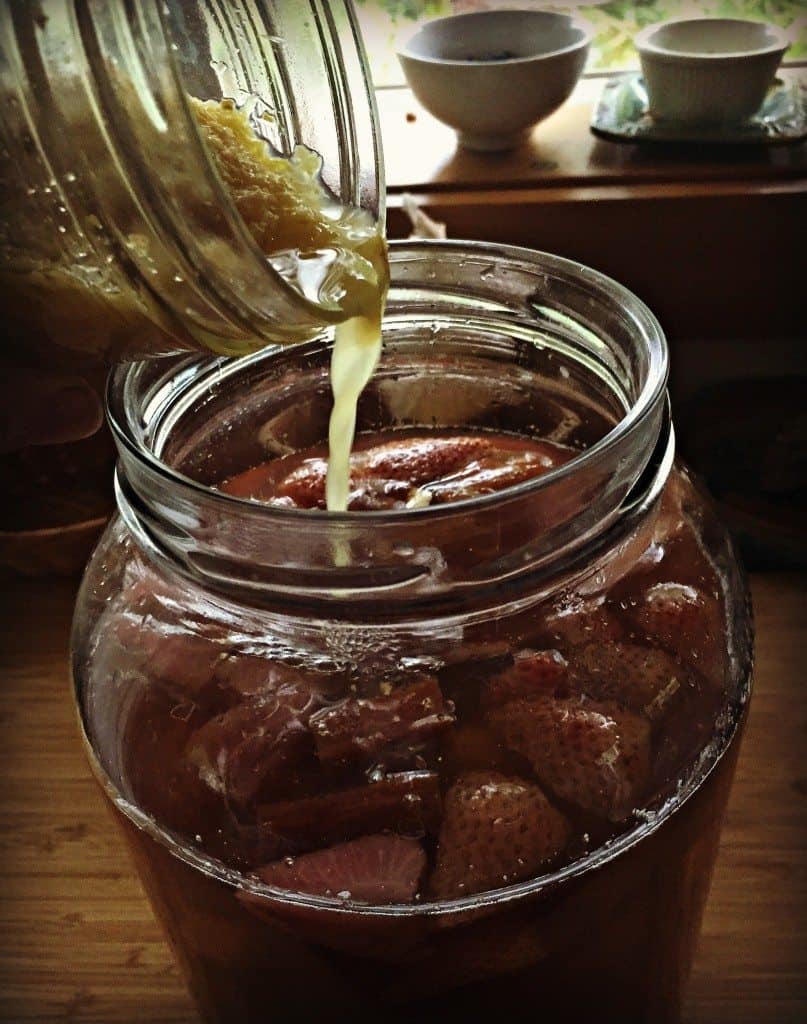 Make sure to add all of it, ginger chunks and all.  If you want to keep your ginger bug going, you can leave a little bit out and continue to feed it.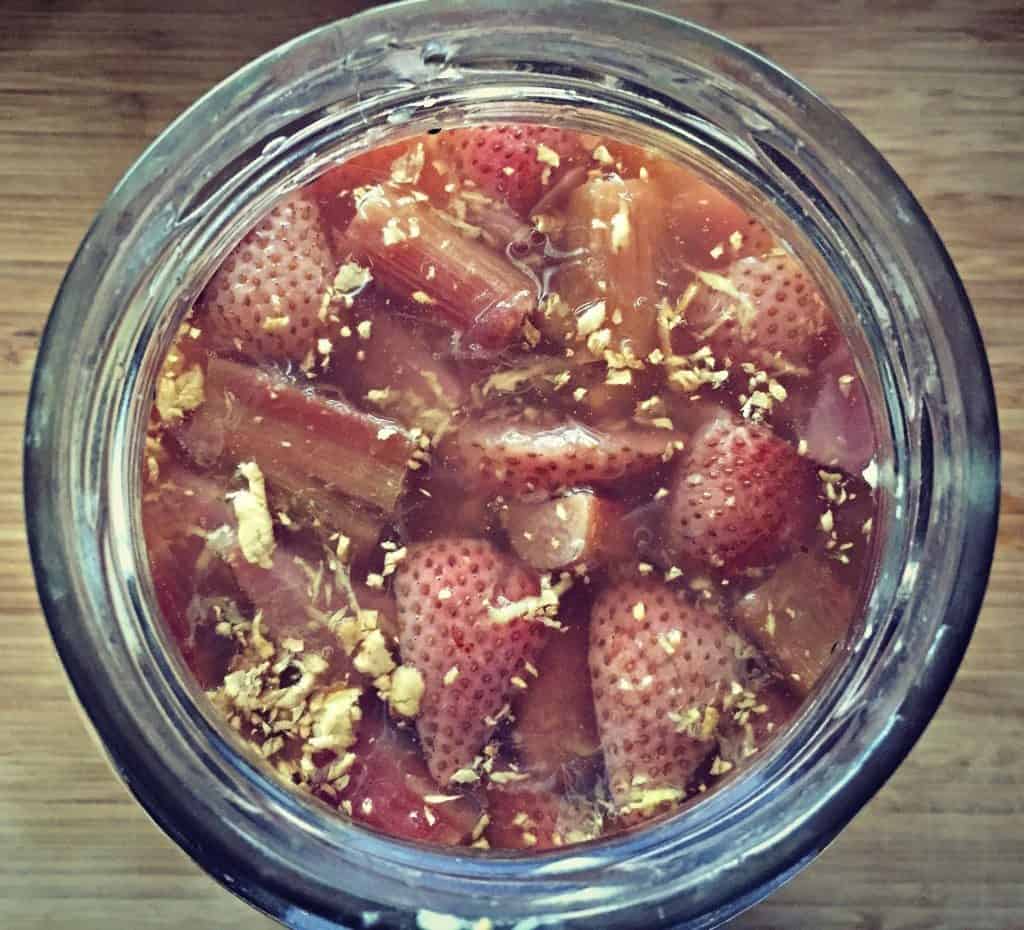 Cover the jar with a clean cloth or cheesecloth and a rubber band and put in an out of the way spot away from direct sunlight.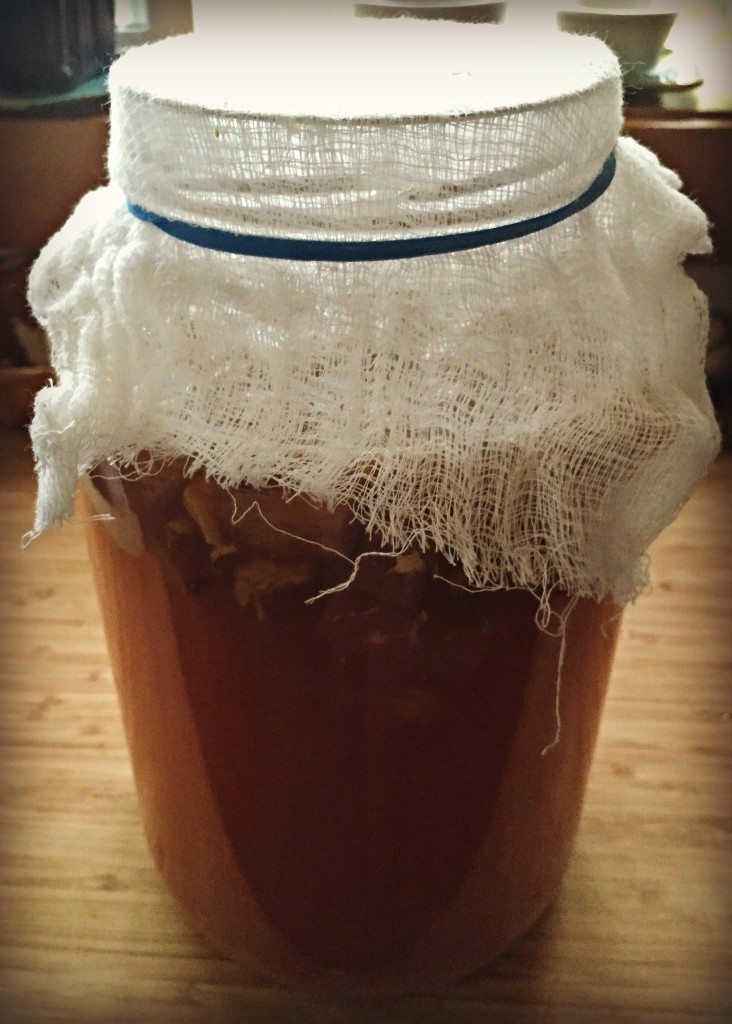 Stir it up good at least twice a day, or whenever you think of it.  It should bubble up nicely!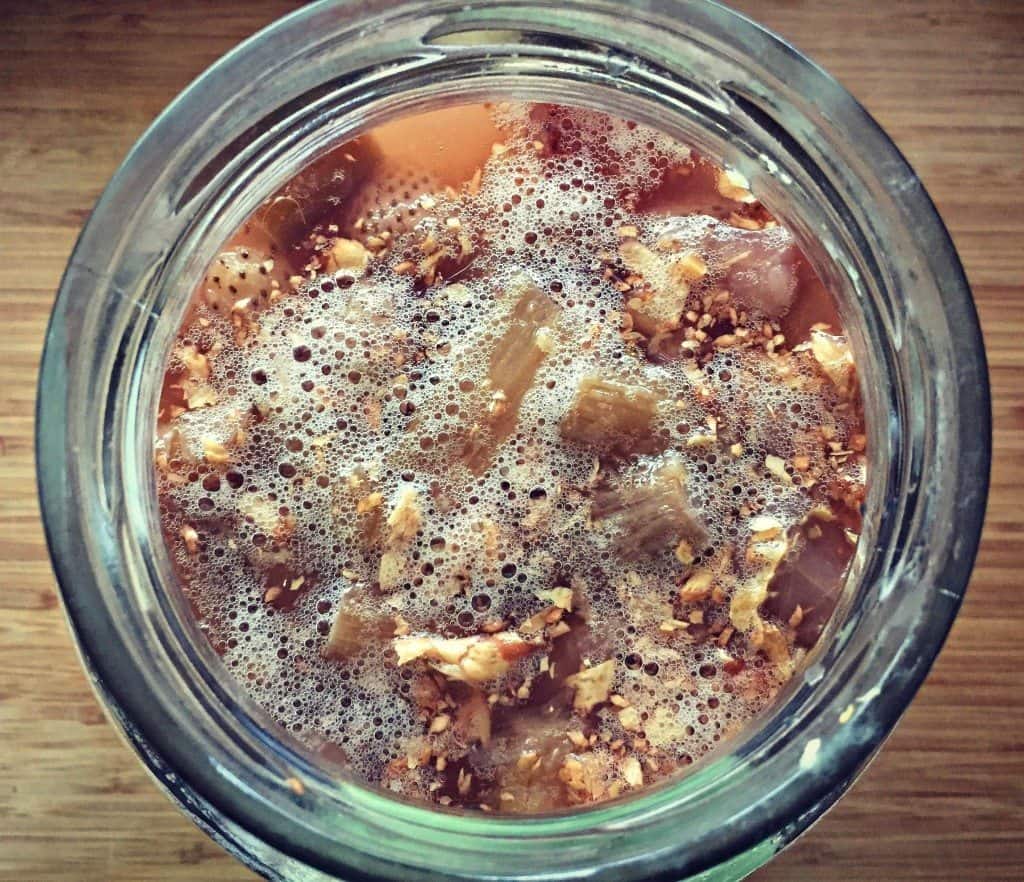 Taste it as the days go by, as it will continue to ferment and become less sweet.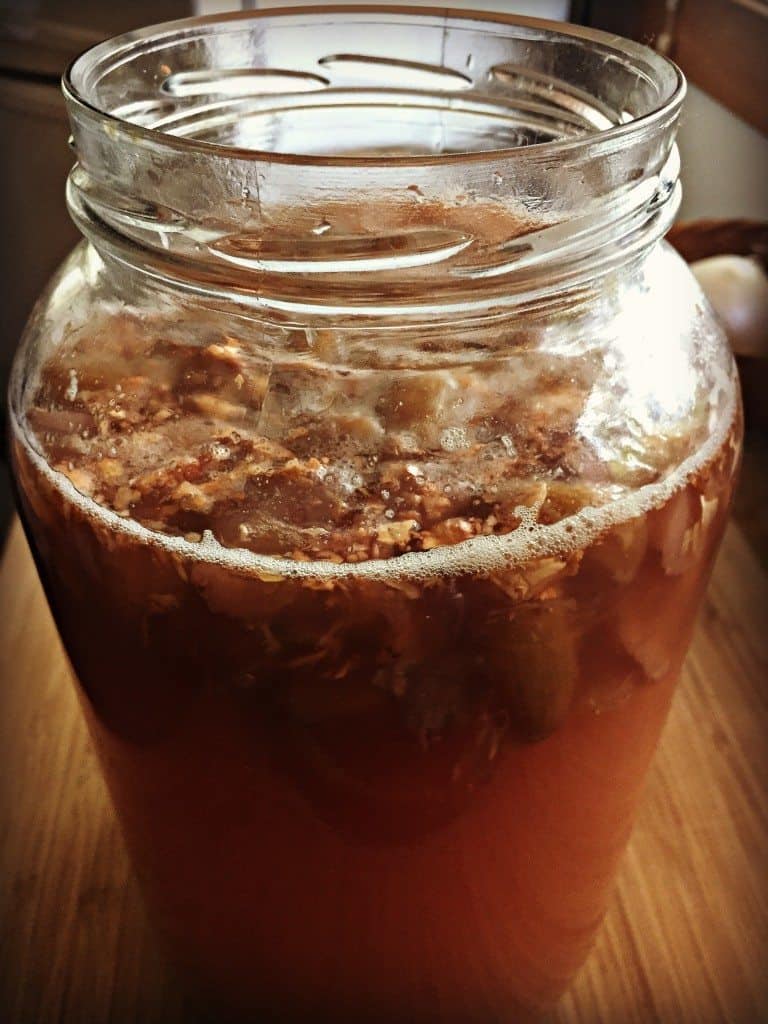 Once the sweetness level is to your liking, which should take anywhere from 2-7 days depending on temperature (among other things), it's time to bottle your soda.  First you want to strain out the fruit.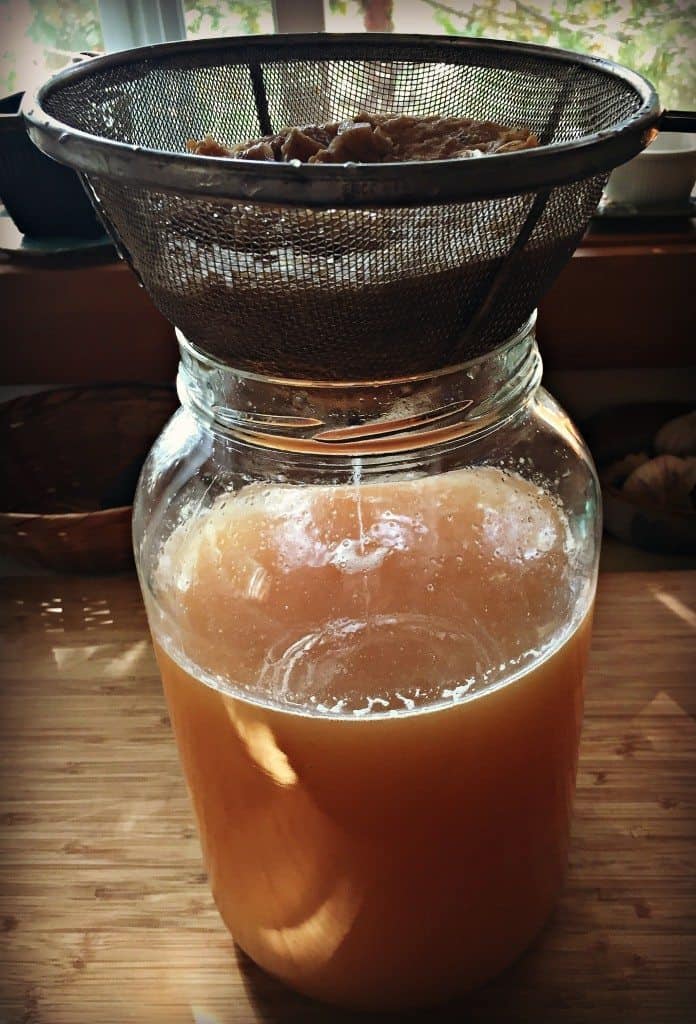 Then use a funnel to put it into bottles.  Flip top bottles work nicely.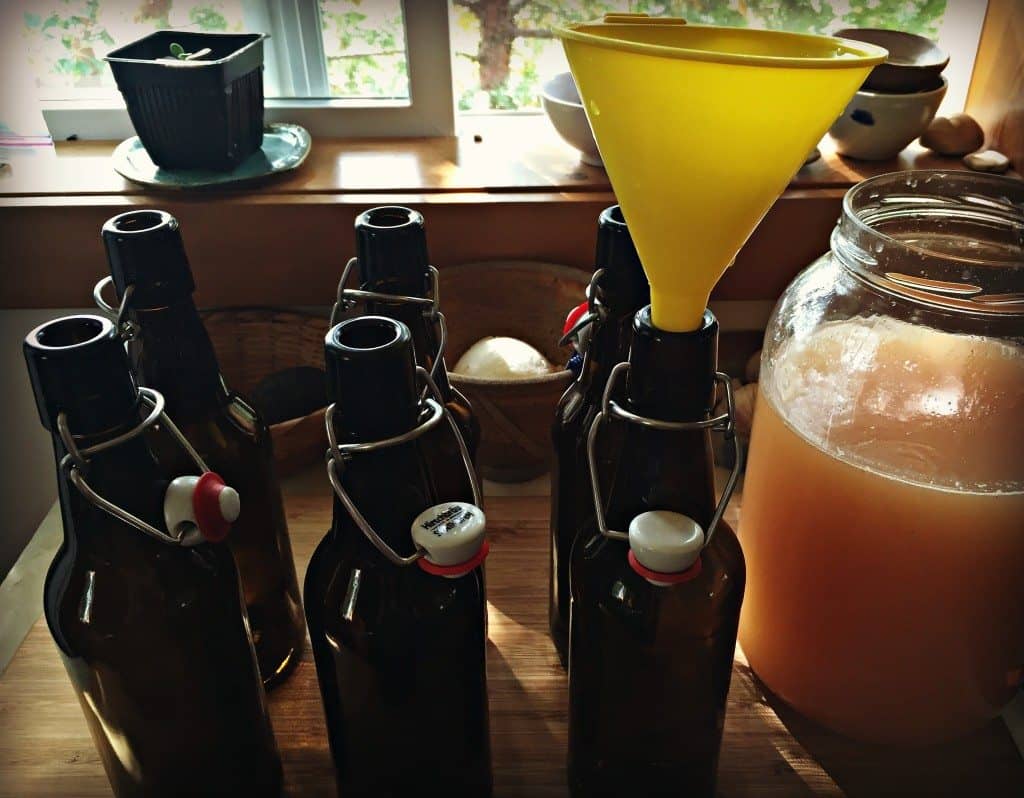 Let the bottles sit at room temperature for a day or two, then refrigerate.  If it's really warm out, you may want to "burp" your bottles once or twice by opening then resealing them to release the pressure.  This wild fermented soda can really produce a lot of bubbles, so you want to make sure that your bottles don't explode!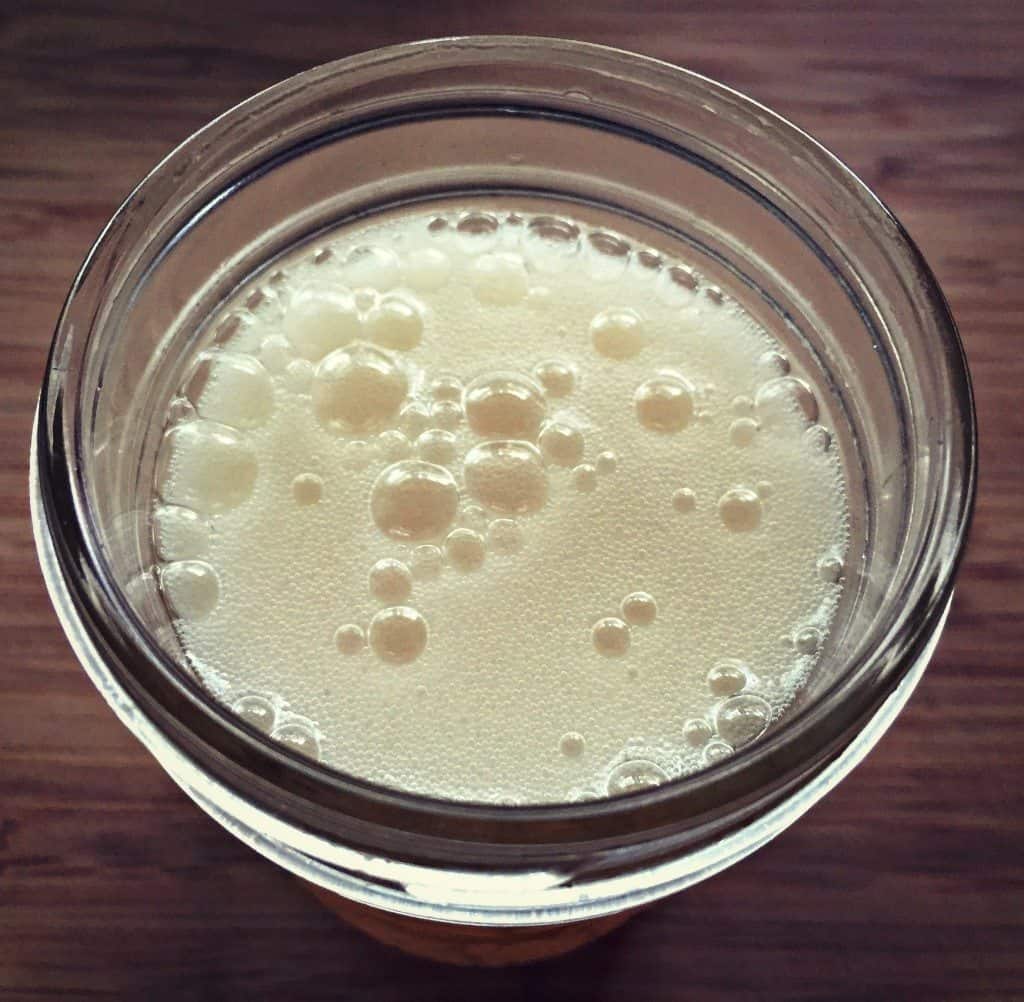 It's such a bubbly and tasty treat once it's done, though.  A little bit sweet, a little bit tart and wonderfully refreshing on a warm spring day!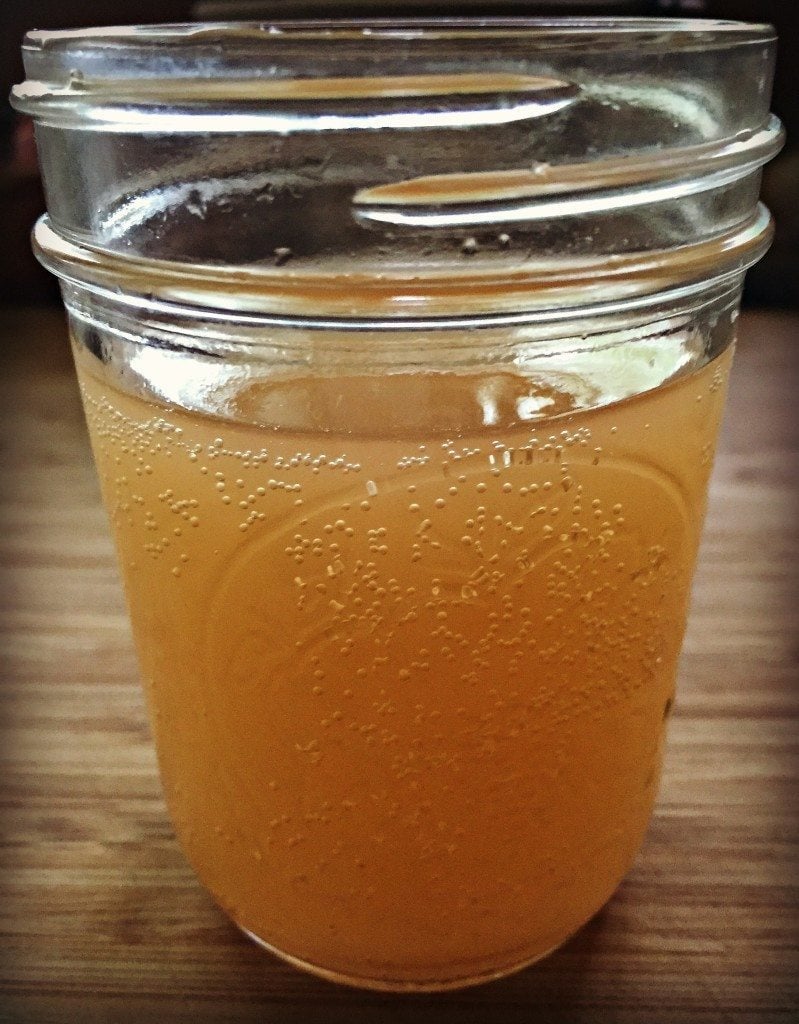 It's so nice to know that you can easily make a real, homemade soda without a lot of work!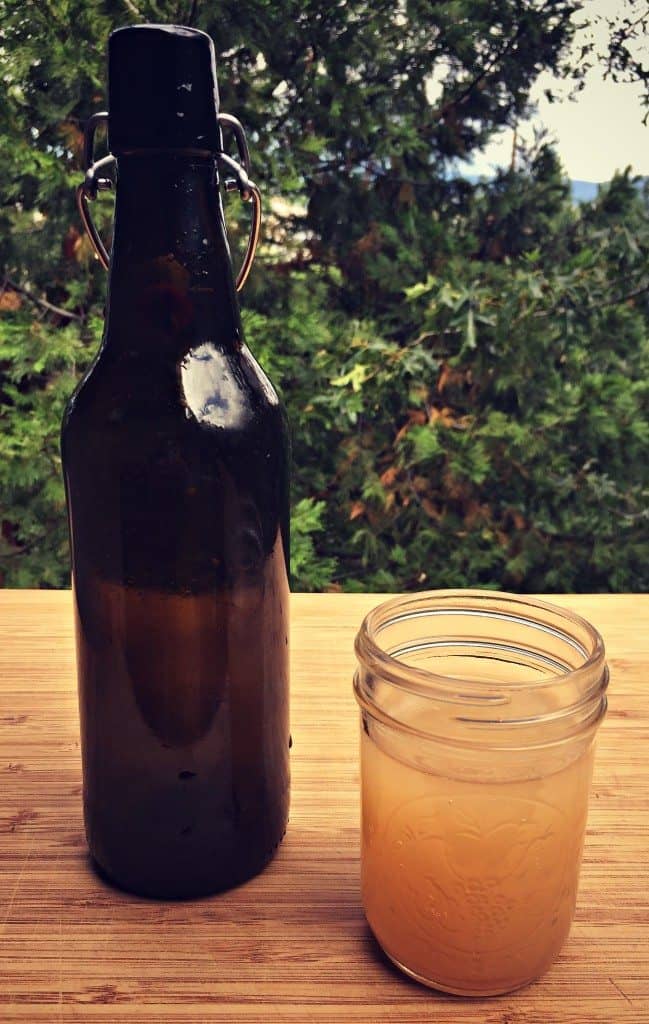 It's also a huge bonus that this soda is free of all the horrible ingredients in conventional soda.  Be aware that it does contain a very tiny amount of alcohol, although it is quite minimal.  I would have no problem giving this to children compared to regular soda!
I love this recipe and think that it would be infinitely adaptable to all kinds of different flavors.  I also want to try it with different types of sugars, like honey and maple syrup.
Seriously though, making things like this homemade strawberry rhubarb soda from scratch makes you realize how easy it can be, but also that it should be a treat to be savored rather than guzzled by the gallon.  Plus, you will also get a whole bunch of good probiotics rather than stripping your body of its health and nutrients.  Time to start drinking soda for your health!
Hope you enjoy!
Save
Save