Rhubarb is an interesting vegetable that is most commonly eaten as a fruit. It is tart and delicious with an old time flavor that grows on you over time. I love it, and was very excited to discover a rhubarb plant growing in our backyard when we moved into this house last year. Rhubarb is often paired with strawberries, and I have recipes for strawberry rhubarb butter and fermented strawberry rhubarb soda. But this time I wanted something with just rhubarb. Normally I'm one to go for pie over cake, but this rhubarb upside down cake was calling to me!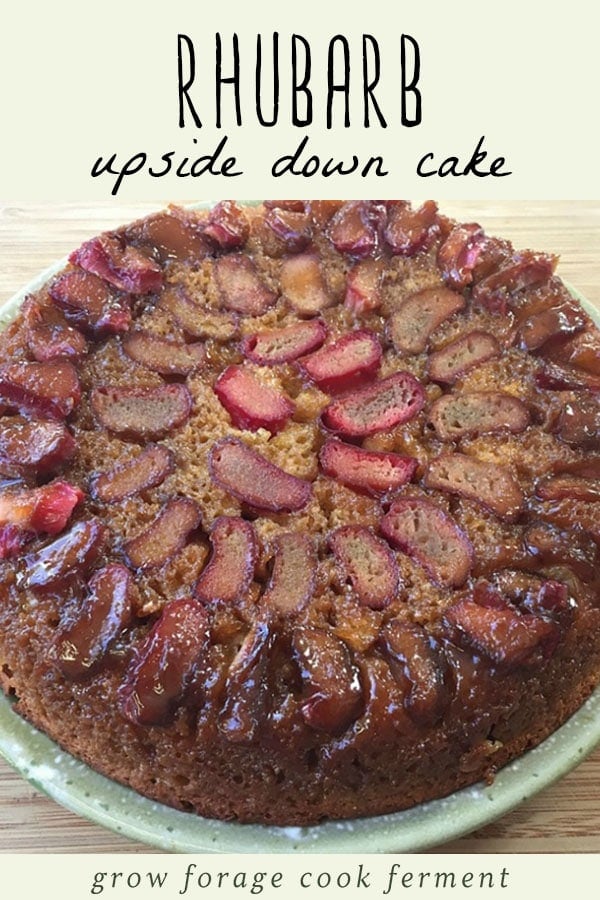 Upside down cake is one of my favorites, primarily because it's most often make with fruit. Pineapple is the classic, but many different fruits can be used. I made an awesome plum and lemon upside down cake with lavender whipped cream last year! For this one we will use rhubarb.
Baking Rhubarb Upside Down Cake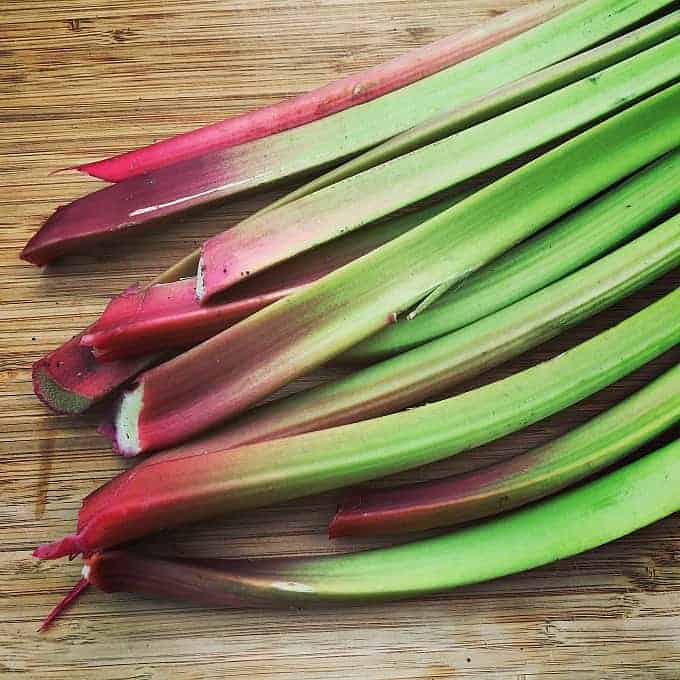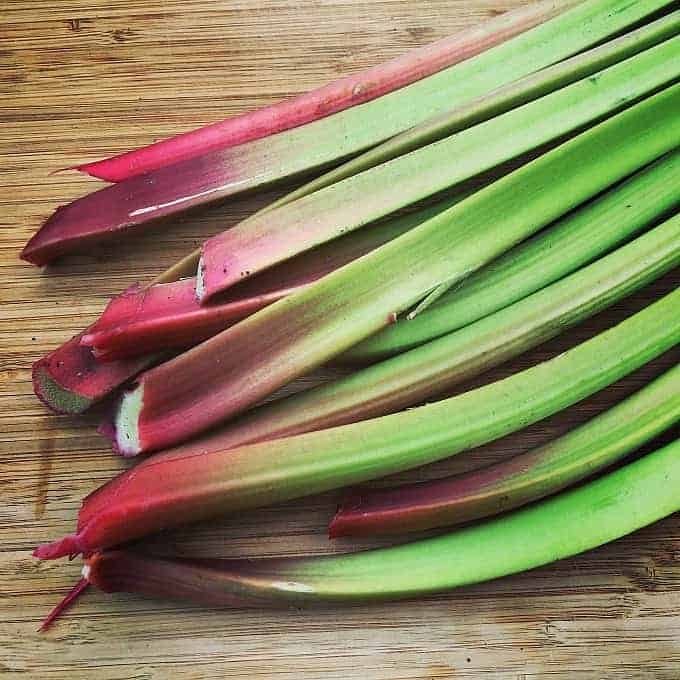 The other reason that I like upside down cake is that the fruit caramelizes in the bottom of the pan with the brown sugar and butter, and oh man is it delicious when it comes out! The edges are the best part.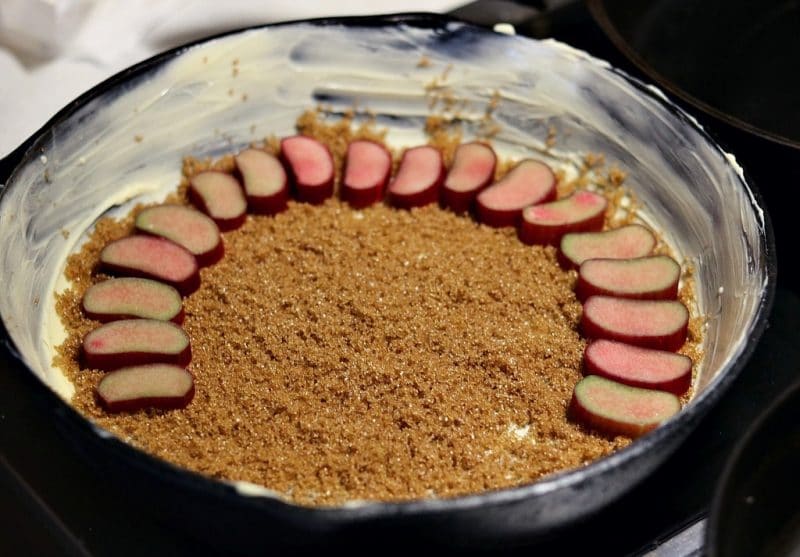 I like to layer the rhubarb in a nice pattern.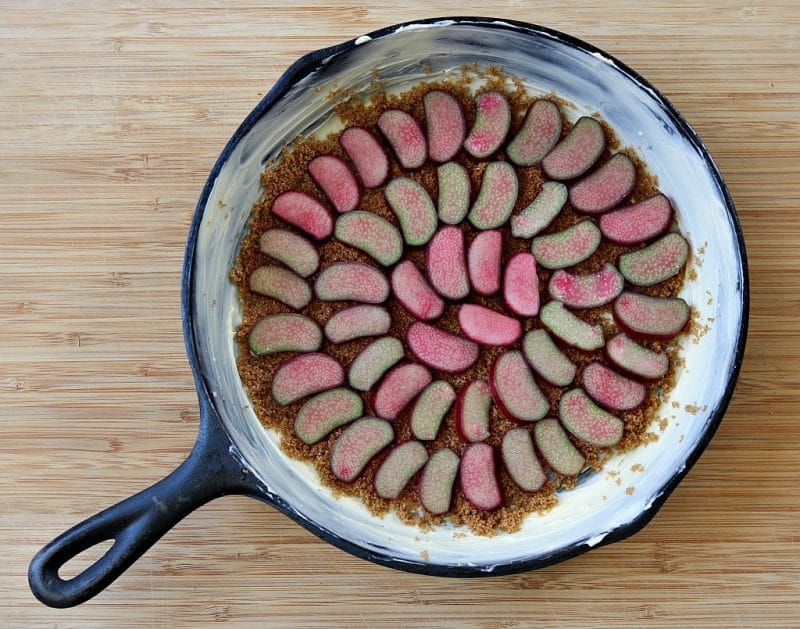 This cake smells so good while it's cooking! Once you pull it out of the oven you'll want to let it cool just for a few minutes before trying to flip it.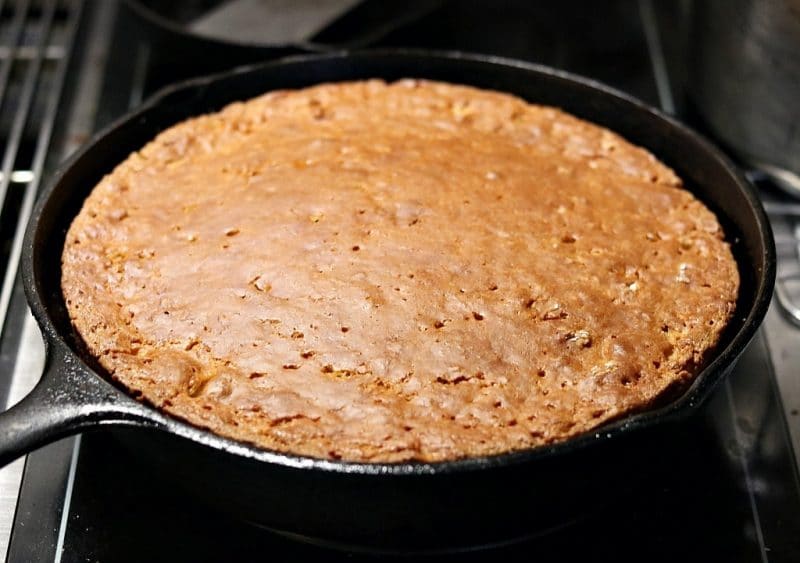 Flipping the rhubarb upside down cake is the hardest part! But, it's really not that hard. Be careful because it's hot! After flipping it's common for some of the fruit to stick to the pan. Just do a little fruit repair and you're good to go!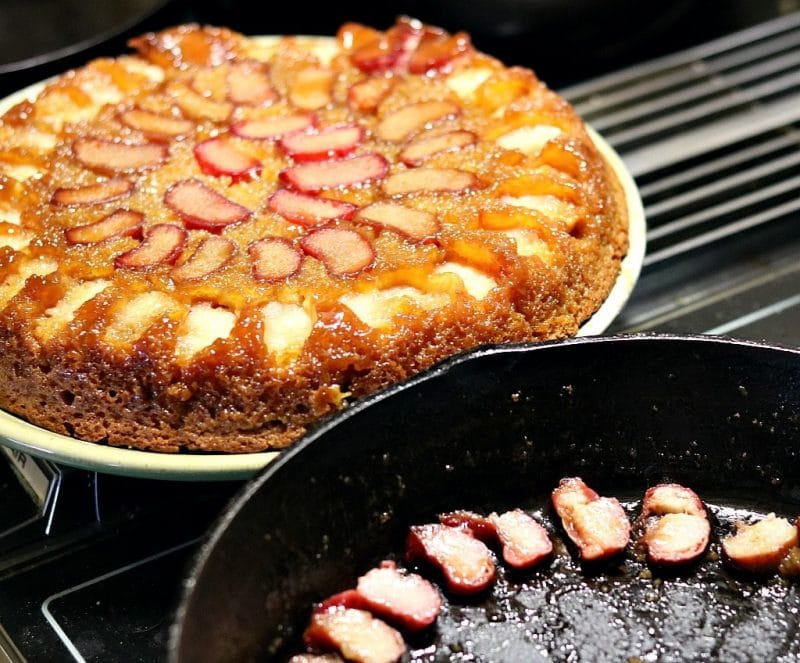 This rhubarb upside down cake is so tasty! A little tart from the rhubarb, but also a bit sweet, and then those caramelized edges I was talking about. Serve warm and topped with ice cream and you will be in heaven!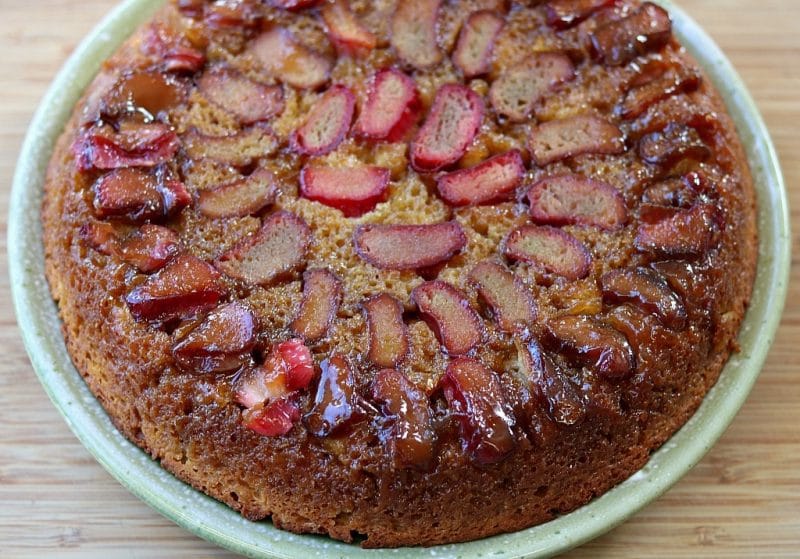 I hope you try this recipe, especially if you're a rhubarb lover. It's so good!
Have you ever made an upside down cake? What is your favorite kind?
---
Seasonal Farm Fresh Dessert Recipes
Looking to do a little extra baking with fresh, seasonal fruit? Try some more of my favorite recipes!
---
Rhubarb Upside Down Cake
This rhubarb upside down cake is easy to make, beautiful, and delicious!
Instructions
Preheat the oven to 350°F

Liberally grease a 9 or 10 inch cast iron skillet, or other pan of similar size, with half of the butter.  (Yes, half!  It would be sad if your cake stuck to the pan).

Sprinkle the bottom of the skillet with the brown sugar, then add the rhubarb slices in a single layer.

Whisk together the remaining butter, yogurt, eggs, vanilla, and sugar.

In a separate bowl, combine the flour, baking soda, salt, and cinnamon.

Add the liquid mixture to the flour mixture, and stir gently to combine.

Pour the batter into the skillet, on top of the rhubarb, smoothing and leveling the top.

Bake for 50-60 minutes, or until a toothpick stuck in the center comes out clean. Let cool for about 5 minutes.

Gently run a knife around the edge of the cake to loosen it from the skillet. Put a plate that is larger than the skillet over the top. Using hot pads (I highly recommend a hot handle holder for cast iron skillets), carefully flip the cake over and gently lift the pan off the cake.
Notes
It's common for some of the rhubarb to stick to the pan, just do a bit of fruit repair and no one will ever know.
Nutrition
Serving:
1
piece
|
Calories:
342
kcal
|
Carbohydrates:
48
g
|
Protein:
6
g
|
Fat:
13
g
|
Cholesterol:
73
mg
|
Sodium:
355
mg
|
Potassium:
192
mg
|
Sugar:
23
g
|
Calcium:
70
mg
|
Iron:
1.8
mg