So, we have this rhubarb plant that came with our new house.  I was super excited when I found out what it was, because now I could make all the rhubarb things!  It's a pretty well established plant and was already going in full force when we moved in a month ago, which meant I had to start planning my rhubarb recipes immediately.  The first thing I did was make fermented rhubarb, which turned out delicious I might add.  But what I really wanted was strawberry rhubarb jam.  I didn't have enough rhubarb to make a large batch, and I wanted something that I could keep somewhat low in sugar, so I ruled out traditional canning recipes.  Then I found this recipe from Food in Jars for strawberry rhubarb butter.  I had to try it, with my own tweaks of course!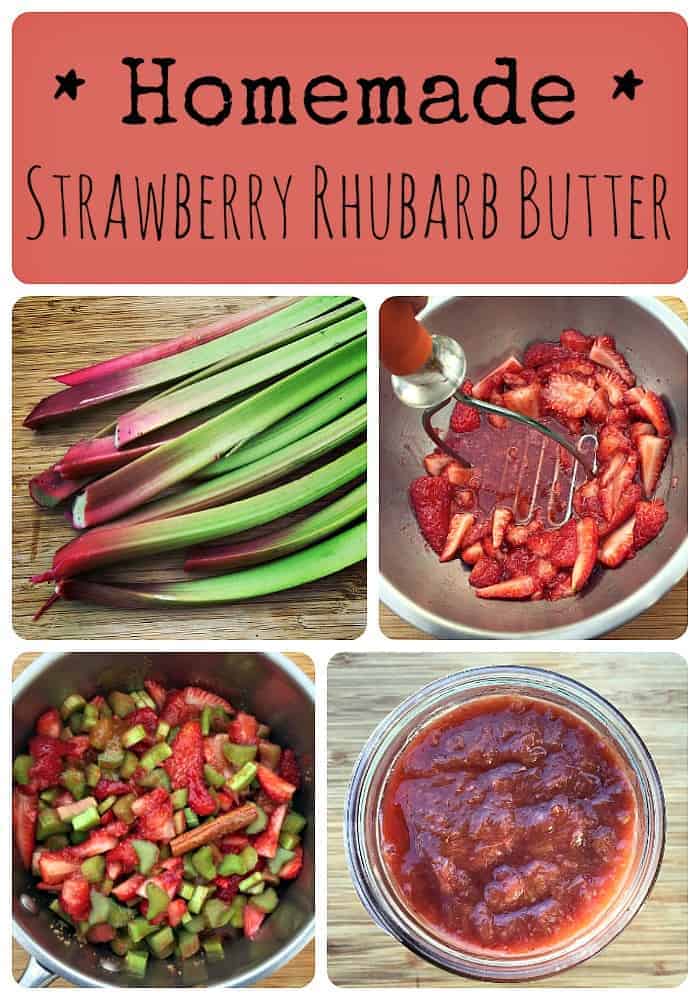 This is not a canning recipe, as it only makes a small amount.  If you want to make a larger amount for preserving, I would follow the recipe over at Food in Jars, as mine is much less exact.  It is really quite simple to make, and I was very pleased with the results.  It definitely won't last long!  This recipe makes about 1 pint, a little more if you use more rhubarb.
Strawberry Rhubarb Butter Recipe
2-3 cups chopped rhubarb
2 cups strawberries, quartered
2 Tbsp sugar
2 Tbsp honey or maple syrup
1/4 cup brown sugar
1 Tbsp balsamic vinegar
1 tsp vanilla extract
1 whole cinnamon stick
pinch salt
Look at how beautiful my homegrown rhubarb is!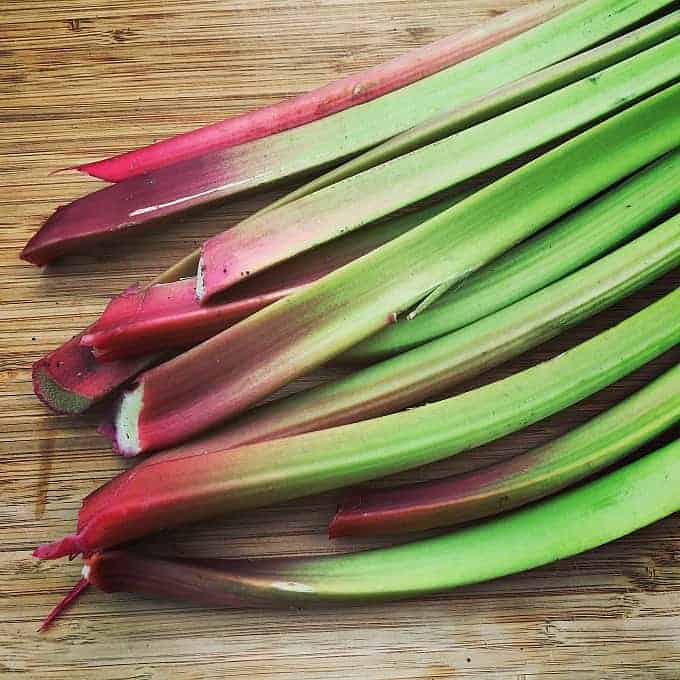 I'm not sure what variety it is, but apparently not all varieties have completely red ribs.
First quarter the strawberries, mix them with the 2 Tbsp sugar, and set aside.  Then chop up your rhubarb.  Mine came to about 3 cups, but you can use a little less if you'd like.  I wanted my butter to be very rhubarb-y.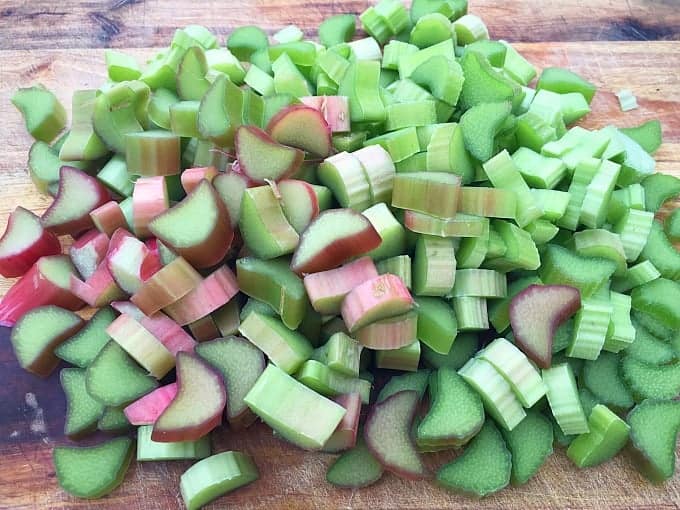 Mash up the strawberries a bit to extract some of their juice.
Then put all of the ingredients into a pot and stir to combine.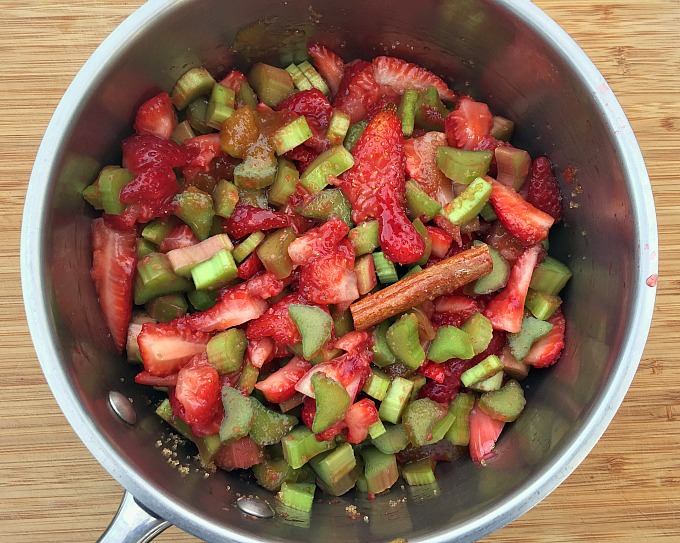 Bring to a simmer over medium heat, then turn to low.  It will start to get a little more juicy pretty quickly.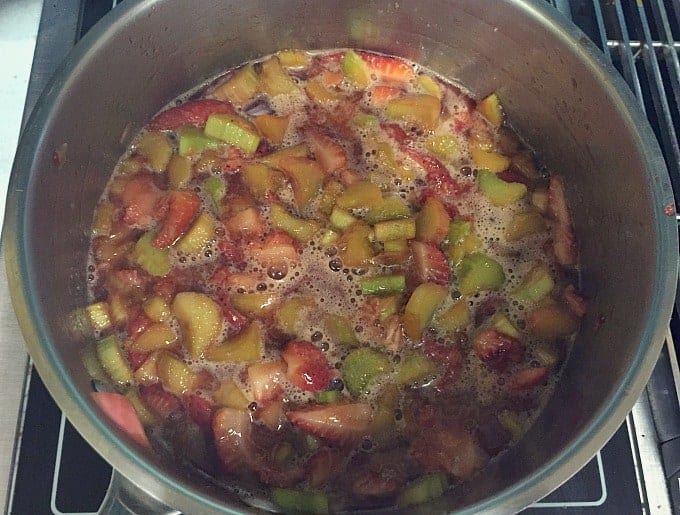 Simmer over low heat for 2-3 hours.  The fruit should totally break down and the butter will reduce to a fairly thick consistency.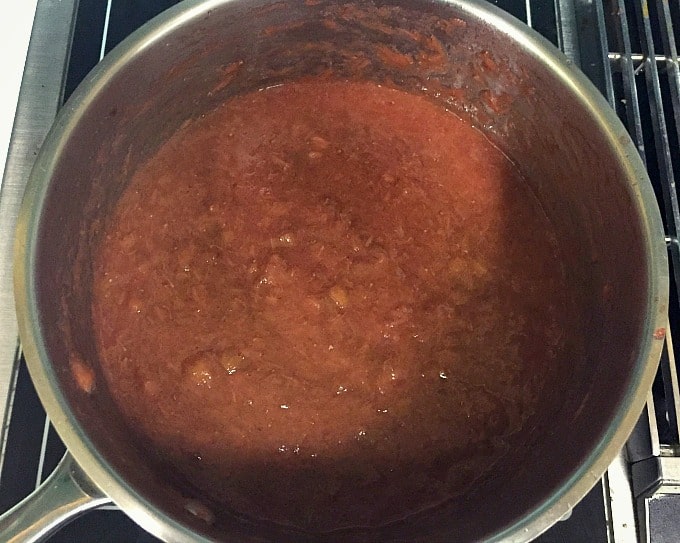 Test for sweetness and add a little more sugar or honey if desired.  I like mine a little on the tart side, so I left it as is.  Transfer into a pint jar and refrigerate.  It will set up even more in the fridge.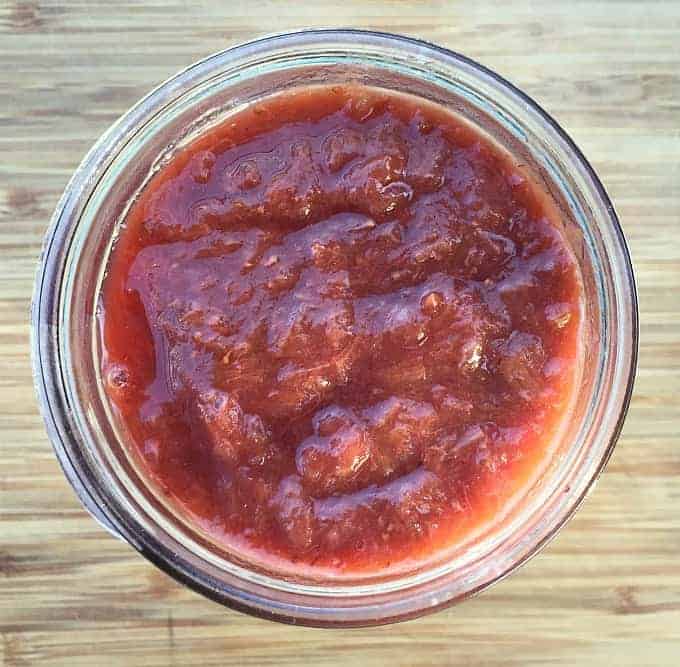 Given the acidity and the sugar, this should keep for at least a couple of weeks in the fridge.  I guarantee it will be gone long before that, though!  It is perfect on sourdough rye toast with a little cream cheese.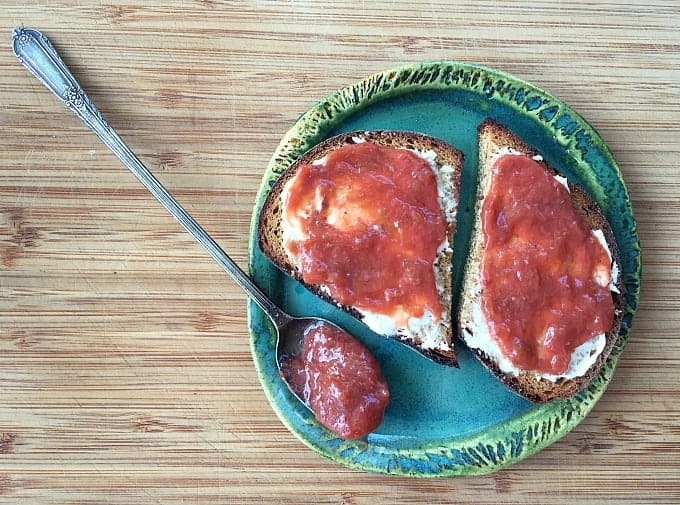 It's so tasty, mine is almost gone already.  Good thing I have more rhubarb growing!  I might even be able to make it with homegrown strawberries next time, if I'm lucky.  My strawberries are just starting to bear fruit!
I hope all you rhubarb lovers like this homemade strawberry rhubarb butter!  Please let me know if you make it and what you think.  Happy spring!